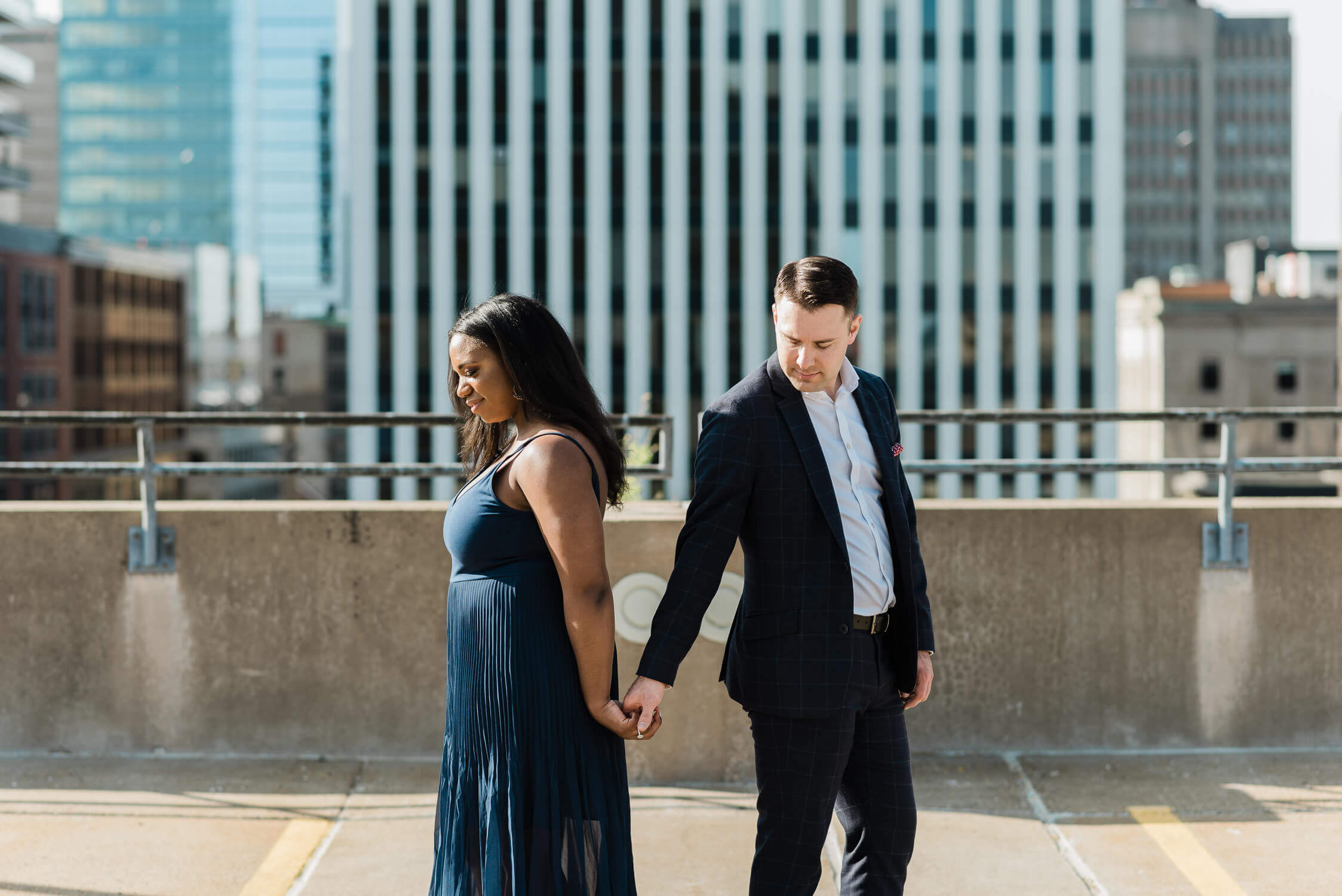 Frequently Asked Questions
What are you like to work with?
I've been told by many clients that I have a calming presence, especially those that don't particularly enjoy having their photo taken! I'm relaxed, organized and enjoying the moment. Most of the time I am hanging back shooting candid style images but I will offer more direction during the group photos and couples portraits.
What is your photography style?
My wedding photography is certainly more moment driven, capturing a lot of emotion, while my one on one portrait sessions tend to be a little more quiet and minimal at times. My favourite shots to capture are of the tiny split-second moments that don't ever repeat again.
How long have you been a photographer?
Since I graduated NSCAD in 2012. I worked a full-time job alongside my photography business for many years. I finally made the leap to focus on my photography business full time in the spring of 2019.
I have a Nikon D780 and D750 usually alternating between my 35mm, 50mm and 85mm lenses. I often use a 70-200mm for receptions and ceremonies. I have speed lights for receptions and poor lighting situations.
When will we receive our photos?
During peak wedding season (June-Sept) images take about 8-10 weeks to process. All other portrait sessions take about 1-3 weeks.
How are photos delivered?
Through a beautiful online gallery that is password protected. View a sample gallery here
How many photos will we receive?
This depends on how many hours I spend with you, whether there is a second photographer, and sometimes the weather. You can expect to receive about 40-65 images for every hour of shooting. My main goal is to deliver as many images as needed to properly tell the story of your wedding day.
How will you edit our photos?
My editing style is simple and timeless with rich colours. I avoid using trendy presets that have weird colour balances and skin tones so that your images will have longevity. I believe your wedding photos should have the same authenticity whether you look at them today or ten years from now.
What can I do with our photos?
You will have the rights to print your photos and share with friends and family as well as online. Photos can be printed from the gallery store or you can download them in high resolution and web size.
Do you deliver sneak peeks/previews?
Not always for portrait sessions because they have a shorter turnaround but definately yes for weddings. Usually wedding previews are sent within 72 hours after the weddings
I only do the following as needed: skin smoothing and removal of non-permanent marks like blemishes, shaving cuts, etc. If you are self-conscious about something please let me know beforehand and we can keep it in mind when shooting.
Do we need to feed you at the wedding?
Yes please! There usually isn't any time in the day for me to leave and grab a bite to eat. I'm happy to be seated with your guests while eating. If possible, being served early in the dinner service is appreciated and allows me to be ready to photograph the speeches when they start.
What happens if your camera breaks?
I have at least one backup at all times.
What do you do with our photos after the wedding?
First, I back them up as soon as I get home on two hard drives and one cloud copy. Then I cull and chose my selections for editing. After editing, the finished files are saved as high resolutions jpegs and uploaded to your private online gallery where you can view and download them.
After viewing my rates, start the process by filling out my contact form and I'll be in touch within 48 hours. From there we'll have a chat about your wedding plans and a contract will be sent. Once the retainer fee ($500) is paid and the contract is signed, you are officially on my calendar!
I accept credit cards, PayPal, e-transfer and cash. Once you receive your invoice payment is super easy.
Not on my services but I often offer discounts on the printed products available in your gallery store
Can I order prints through you?
Yes you can! They are available for purchase through your online gallery. Feel free to check out the sample gallery store here
What happens if we need to reschedule or cancel?
Retainer fees are non-refundable and can only be transferred to one (1) new date. If we can't agree on a new date you can use the retainer toward a portrait session of your choice. Rescheduled weddings will require a new contract at the current rates .
What happens if you can't make it to a wedding?
This hasn't happened yet and I seriously hope it never does! Rest assured if the situation does occur, I am part of a strong network of trustworthy photographers in Halifax that I could contact for replacement. If that's not possible then I can offer you a full refund minus the retainer.
I love to travel throughout the maritimes and am open to discussion about travelling elsewhere!
How much are travel fees?
After 100km of travel a fee of $0.65km applies. Travel fees will be determined at the time of inquiry. In some cases, overnight accommodations may be needed which is an additional expense.
Do you travel for portrait sessions?
What if we're awkward in front of the camera?
I hear this a lot and it's totally okay! Trust me. Everyone is a bit camera shy, but luckily your wedding day is filled with so many emotions that you usually don't even notice I'm there. You'll probably be surprised at how much you'll enjoy being in front of the camera!
To help get you more comfortable along the way, I always suggest an engagement shoot. It's a great way for us to get to know each other better, to learn what poses/angles feel best for you, and even get some photos for your invitations and social media. Plus, if you can be yourself and laugh at how absurd it feels to have a photographer following you around in public, I promise that your photos will turn out great! If you're still worried, check out this post on engagement sessions to read a bit more.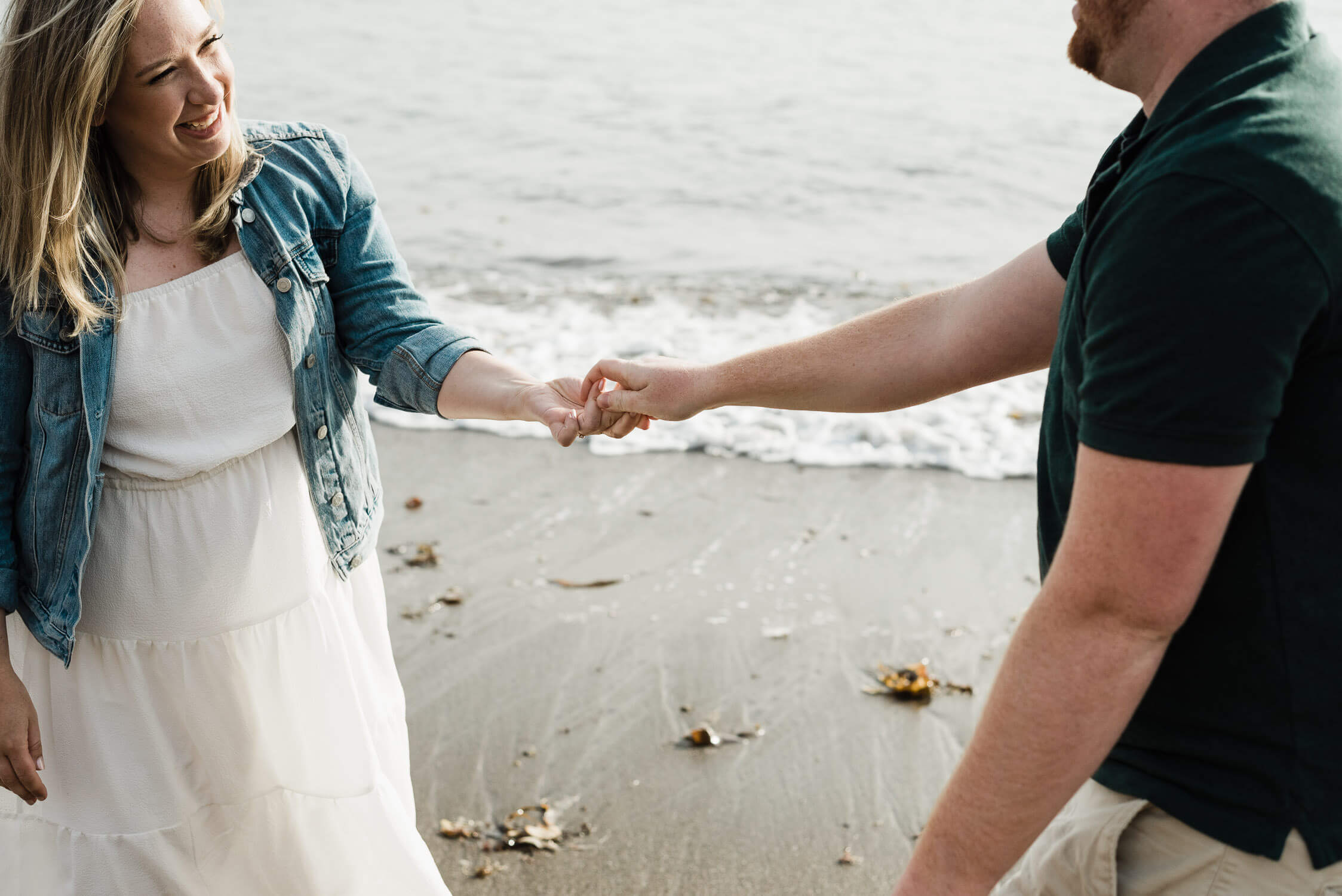 Feel free to email me or check out some of these articles below