Over the years I've been asked a lot questions about weddings. These are some of the most frequently asked questions I receive about wedding photography and the way I work.
Where are you based and do you travel?
I currently live in Halifax, Nova Scotia but also spend a lot of time on Prince Edward Island so I am available for both provinces at this time. I've travelled all over the Maritimes for photography and am open to travel worldwide. If you have a destination wedding, give me a shout!
What is your photography style?
It's a very moment driven mix of documentary, traditional and editorial. I really love to incorporate emotion and the landscapes/architecture into an image.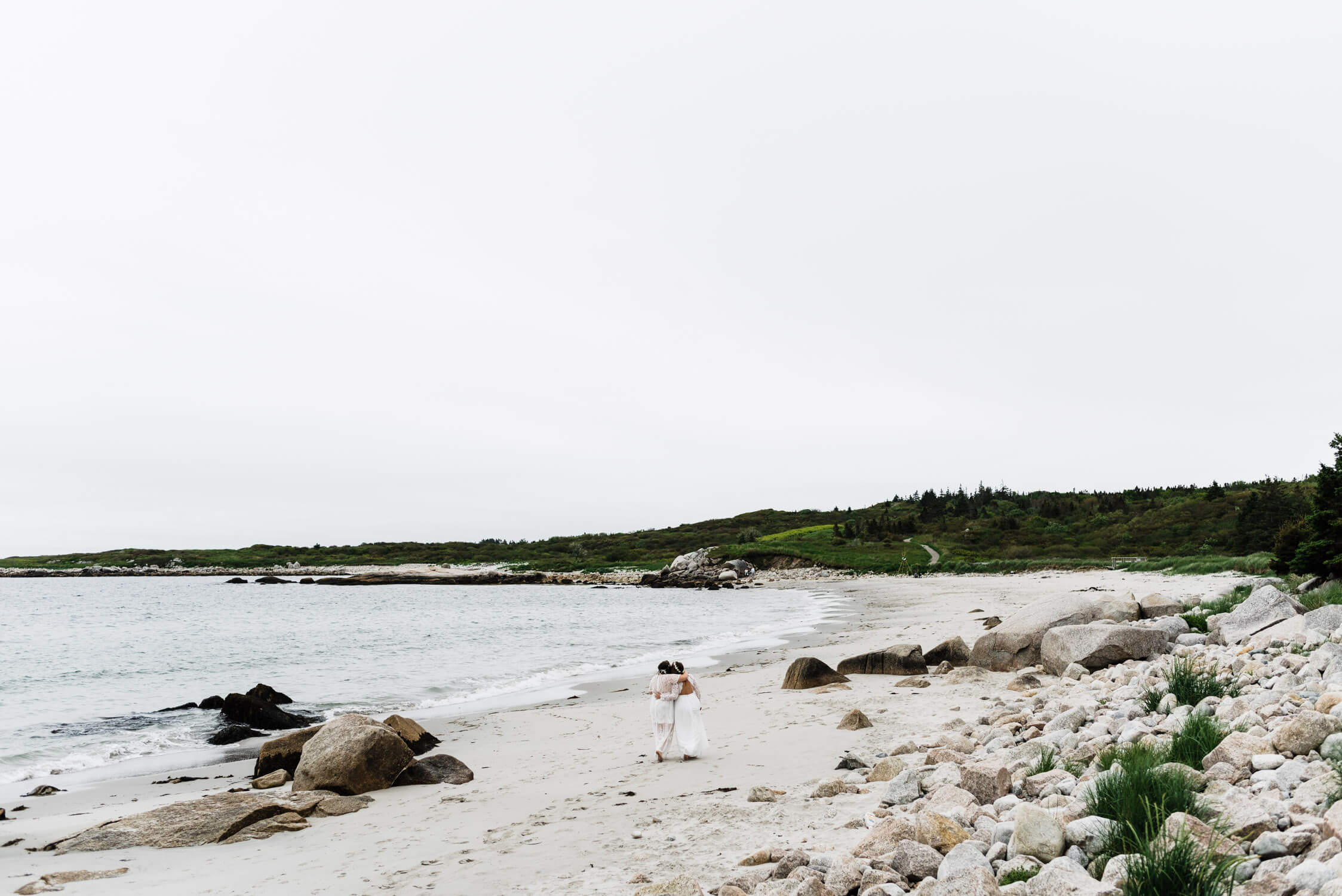 What can I do with my photos?
You will have the rights to print your photos and share with friends, family and online. Photos are available for download from the gallery in high res and web size.
What gear do you use?
I have have a Nikon D750 and pretty much always alternate between my 35mm and 85mm lenses. I sometimes use a 70-200mm for receptions and ceremonies. I carry a 50mm in my bag in case the 35mm or 85mm breaks. I have speed lights for receptions and poor lighting situations.
Do you have liability insurance?
Yes i do.
What if we are the most awkward couple ever in front of the camera?
I hear this a lot and it's totally okay! Many couples are a bit camera shy, but your wedding day is filled with so many emotions that you usually don't even notice I'm there. You'll probably be surprised at how much you'll enjoy being in front of the camera!
To help get you more comfortable along the way, I always suggest an engagement shoot. It's a great way to get to know each other better, to learn what poses/angles feel best for you, and even get some photos for your invitations (or Instagram!). Plus, if you can be yourself and laugh at how absurd it feels to have a photographer following you around in public, I promise that your photos will turn out great! If you're still worried, check out this post on engagement sessions to read a bit more.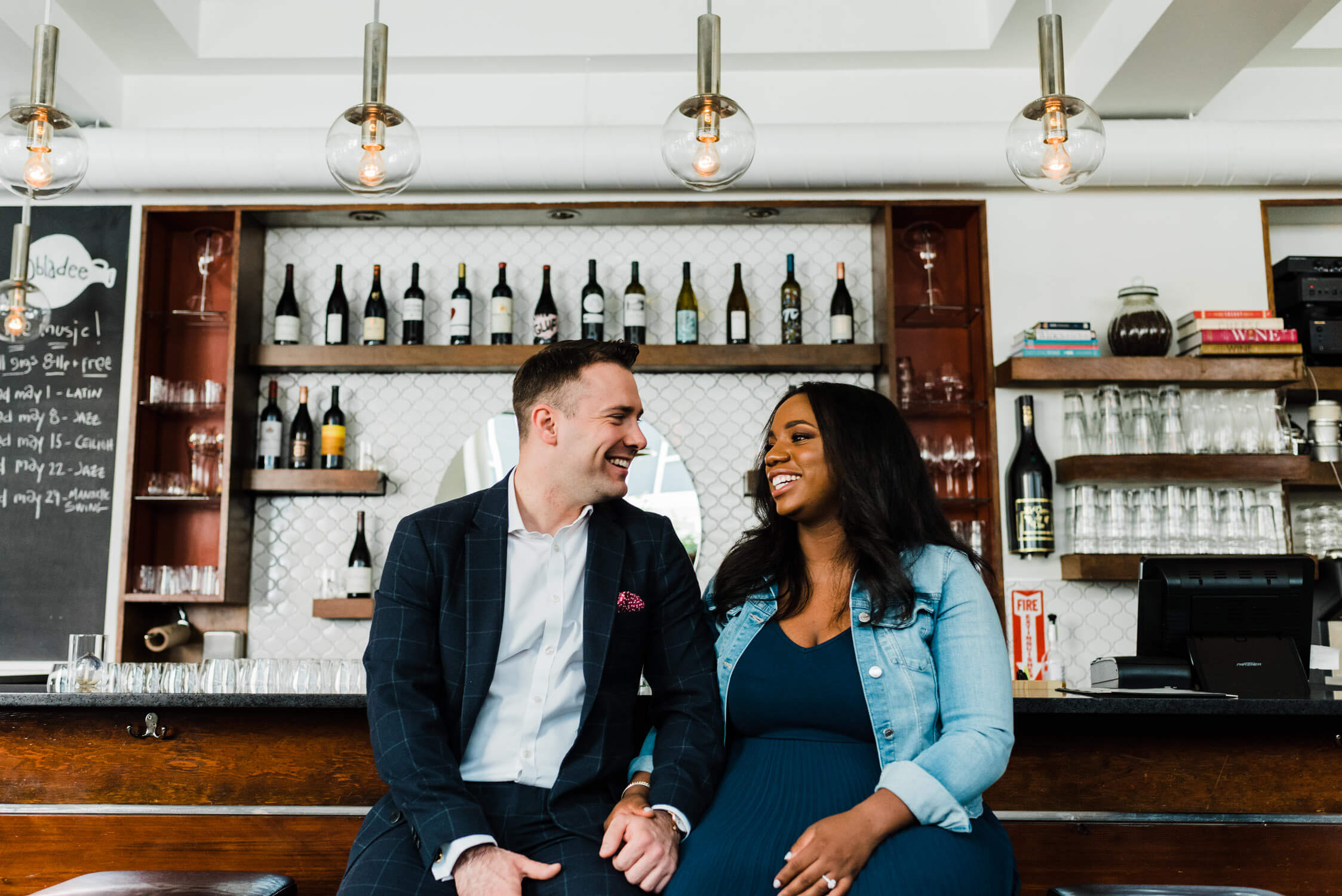 What are you like when you're at work on a wedding day?
I'm very relaxed, easy to get along with and always in a good mood at weddings. I often hang back and shoot a more candid/photojournalistic style but I do understand the importance of a little direction for posing here and there. My role is to ensure you feel comfortable, capture your relationship and how you experienced your wedding day.
How long have you been shooting weddings?
Every year since August 2012.
What happens if you can't make it to the wedding?
This hasn't happened yet and I seriously hope it never does! Rest assured if it ever happens, I am part of a strong network of trustworthy photographers in Halifax that I could contact in case of an emergency to replace me. If that's not possible then I can offer you a full refund minus the retainer.
What happens if your camera breaks?
I have a backup!
How will you edit our photos?
This is super important to me so I keep my editing style simple and timeless. I avoid using trendy presets that don't have proper colour balances or skin tones. I believe your wedding photos should carry the same magic and authenticity whether you look at them today or ten years from now. Your photos are just as much for your future selves as they are for you right now.
When will we get our photos?
During peak wedding season, images take about 6-10 weeks to process. All other portrait and event sessions take 1-2 weeks.
How are the photos delivered?
Through a beautiful online gallery that is password protected. It looks like this actually!
How many photos will we recieve?
This really depends on the length of your wedding, whether or not there is a second photographer, and sometimes the weather. Weddings that happen during rainy, stormy days tend to have less photos just because we can't go outside as much. Having a second photographer gives you about 5-10% more photos. During the 2019 wedding season, I was consistently delivering about 650-700 images for a 10 hour day with a second photographer.
Can we share our photos on social media?
Yes!! Who knows, maybe your engaged friend will book me for their wedding and we get to hang out again!
Do you offer albums and/or print sales?
Yes I do! They are all available for purchase through your online gallery. You can check out the sample gallery store here.
Do we need to feed you at the wedding?
Yes please! There usually isn't any time in the day for us to leave and grab a bite to eat. My assistant and I would like to be seated with your guests while eating. It's best if we eat when you eat so that we don't miss anything!
How much are you?
I like to keep it simple so I offer three options for weddings. For more info please check out my rates page. All prices are subject to HST
How do we pay you?
I accept credit cards, PayPal, e-mail transfers and cash. Once you receive your invoice, payment is super easy. A non-refundable $500 retainer fee is required upon booking.
How much is an extra hour of coverage?
Currently $280 + tax
What do you do with our photos after the wedding?
First I back them up — two hard drives and a cloud copy, then I edit them and save high res jpegs of the edits. Next the photos are uploaded to your online gallery and are available for download. Once they are uploaded to the gallery it is your responsibility to download them for safe keeping as the galleries to not stay live forever, usually a year and a half depending on available space. Don't worry, you'll always get a notification before the gallery expires!
Okay, we're ready to book!
Yay!! Hop on over to my contact page and tell me a little about yourselves. Can't wait to hear from you!