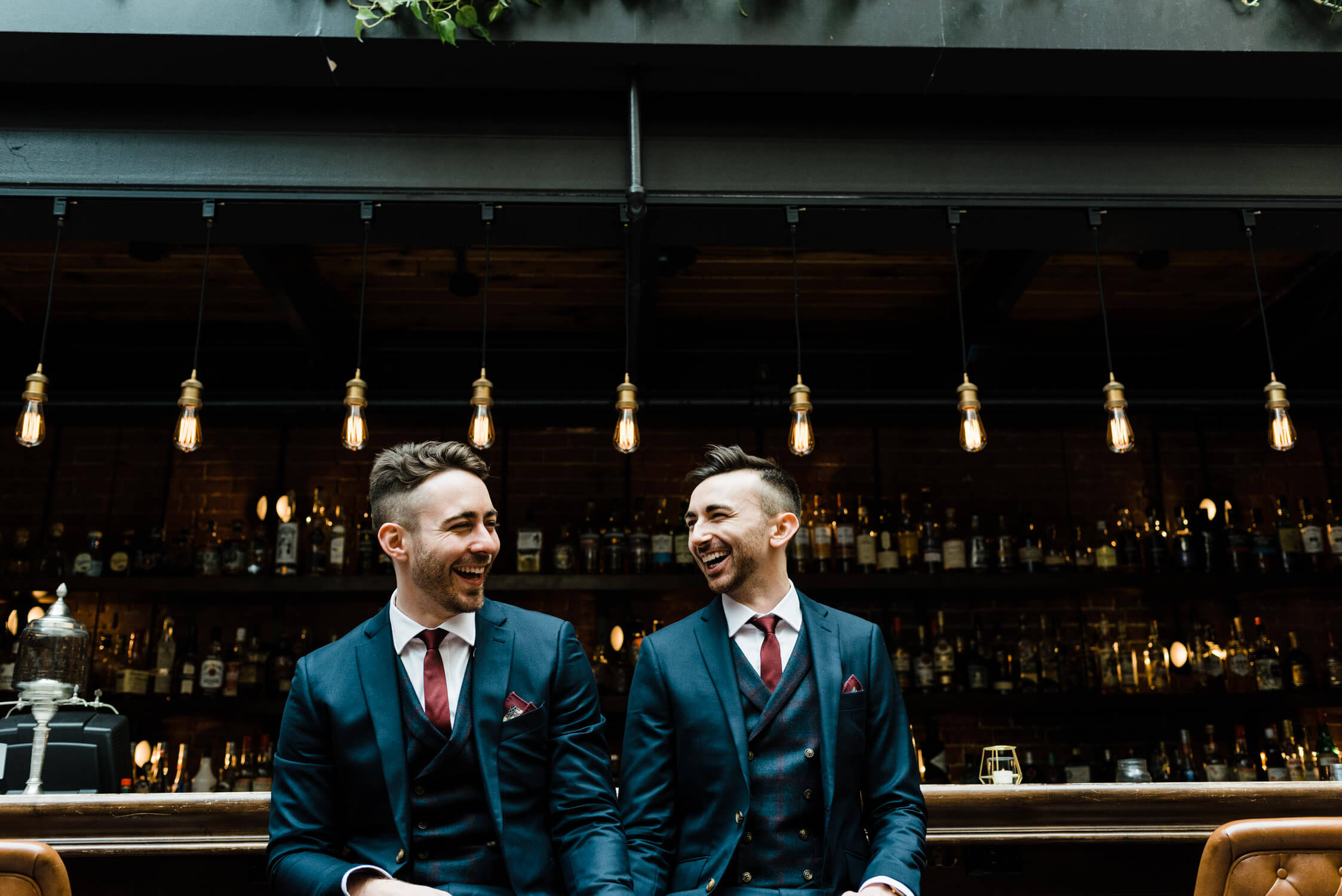 Lot Six Wedding in Downtown Halifax with Nelson and Tony
On a beautiful spring day in May last year, Nelson and Tony had a casual and modern wedding at Lot Six. I was a little nervous about the weather as it had rained a lot the day before but we lucked out with sunshine! We did all the photos before the ceremony inside the restaurant's atrium, atop the Prince George roof patio and a few quick photos at the Public Gardens. The ceremony took place in the atrium about 30 minutes into cocktail hour, which continued full swing after the two were wed!
Nelson and Tony picked their venue for it's natural light and greenery so we made sure to take advantage of the space before it filled up with wedding guests!