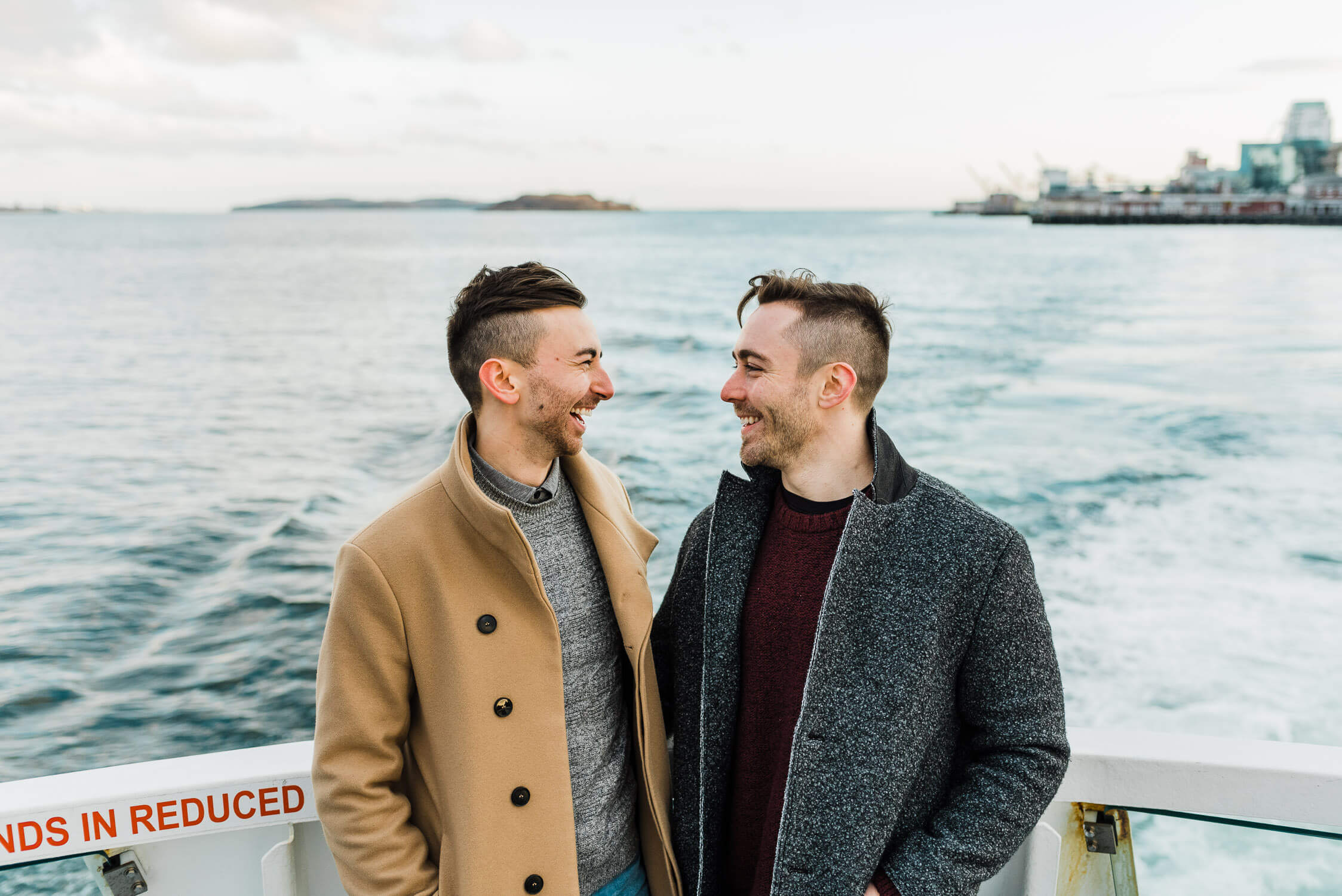 Winter Engagement Session in Downtown Halifax
with nelson & tony
halifax, nova scotia
Winter Engagement Session with N & T
On a cold January day, Nelson, Tony and I set out to shoot their winter engagement session. These guys were so fun to work with, I feel like we didn't stop laughing the whole time! We stopped in Point Pleasant Park, downtown Halifax and took a ride on the ferry for the photos.

My favourite part of the shoot was catching the sunset with them as we rode the ferry over to Dartmouth. Even though it was freezing cold that day, they totally nailed this session!
Engagement sessions in Halifax
If you're planning your engagement session for downtown Halifax give me a shout! I have a few of my favourite spots I like to suggest but am always open to finding new locations! It's so fun to wander around the city and see what works for photos. Sometimes the most unusual suggestion, like a giant garage door or top of a parkade, makes for the most interesting photo backdrop. Oh, and if you're planning to incorporate a ferry ride into your shoot, make sure to check out the schedule before hand!