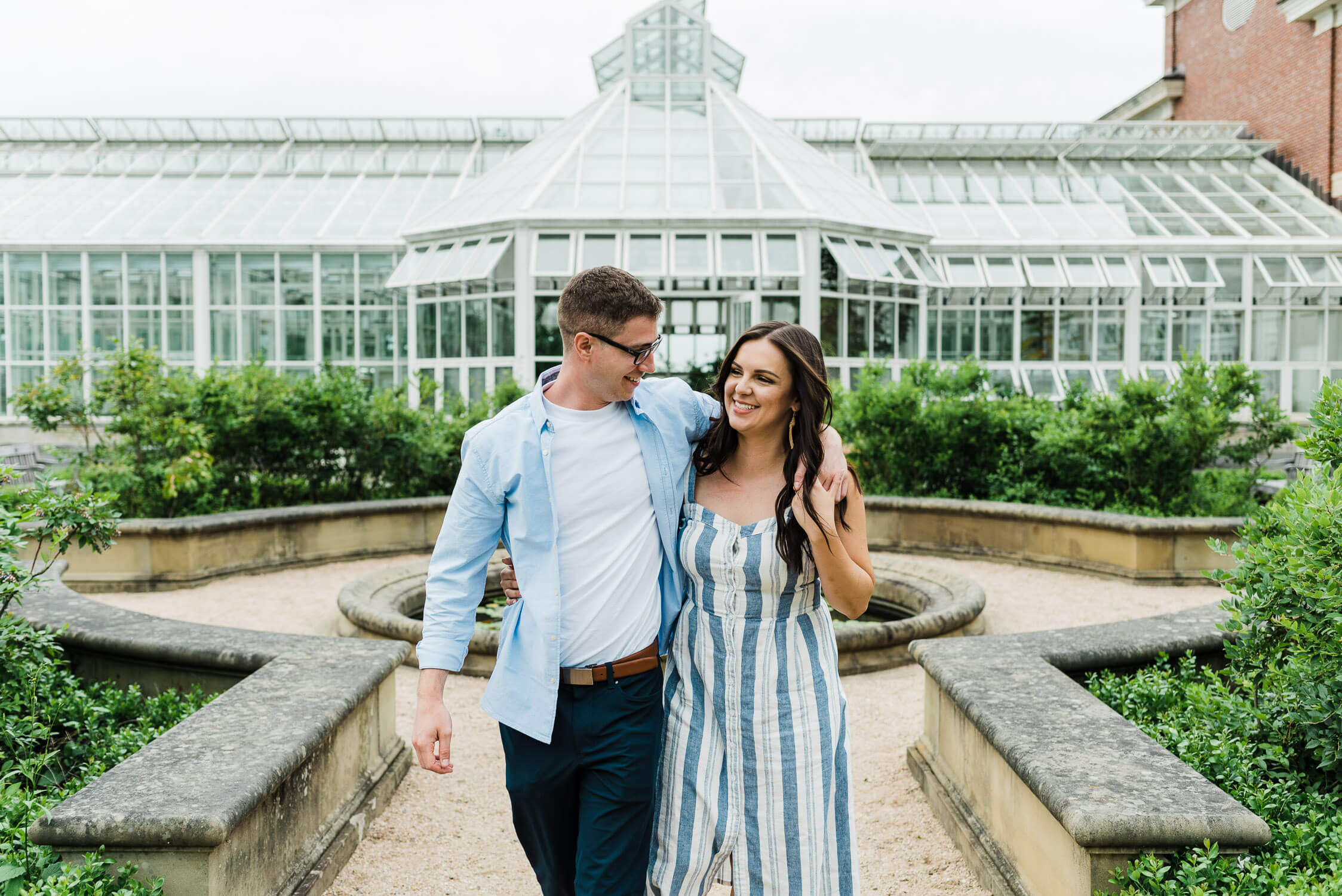 Harriet Irving Gardens Engagement Session
with sandra & andrew
wolfville, nova scotia
Wolfville Engagement Session with S & A
I first met Sandra and Andrew for their engagement session at the Harriet Irving Gardens. This one really great memory always comes to mind when I think back to that night. The three of us had a lot of fun throughout the shoot. It felt like we were friends just hanging out, being goofs the whole time. As I packed up my car to head home I thought, "Man, I wish this session wasn't over yet" And just as I was thinking this, Sandra and Andrew, who were already in their car, slowed down as they drove by and said, "Hey we're thinking of checking out Church Brewing, want to join us?"
It was an obvious yes that has led to a great friendship with these two.
The Harriet Irving Gardens greenhouse is a beautiful location for any photo session. However, it's not recommended that you just show up! It's appreciated if you call in advance and reserve a time with the staff first. They often suggest, although not mandatory, that you make a donation to the building as well in exchange for using it. You can find out more about the gardens here and call to inquire about the latest rules for visitors.
A Note about the Harriet Irving Gardens