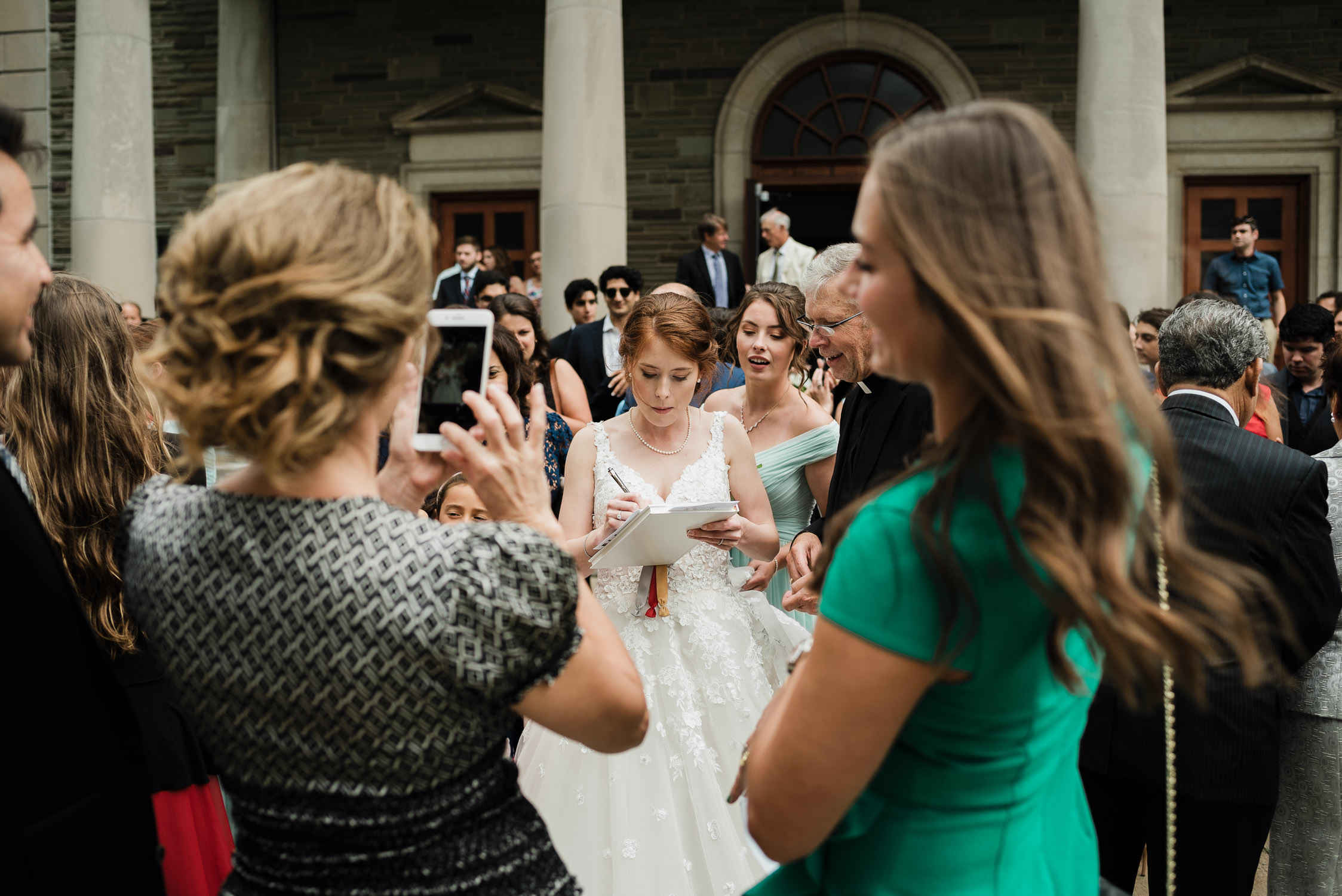 resources | tips & advice
Wedding Photography Timeline
Every wedding, big or small, benefits from a timeline. And that's especially true for your photography—keeping your photographer in the loop about what's happening and when means they'll ensure that you don't miss any opportunities for great photos.
Creating a wedding photography timeline is a collaborative effort between the couple, wedding planner (if you're using one), and the photographer(s).
The main question to work out is whether you'd like your photos before or after the ceremony. In my experience, couples seem to enjoy doing photos before the ceremony because they can mingle with guests for the rest of the day. But in the end, it's a very personal preference and it's totally up to you!
To help you make a plan that's right for you, here are few examples of wedding photography timelines. Although these timelines were designed for summer weddings, they should give you an idea of how much time to assign for each event throughout the day, even if your wedding is happening a different time of the year. The majority of summer weddings have a ceremony start between 3:30-5:30pm.
Remember: There are no 'rules' you have to follow when making a timeline but these guides are here if you need them. Plan your day around whatever will make your wedding special and I'd be thrilled to document it!
A few more things to consider...
Think about where you want to have your photos done and factor in the travel time. If the locations are not on the same property as the ceremony or reception, who's available to transport your wedding party? Will anyone need directions?
How long photos could take
Different kinds of groups take different lengths of time to capture. Here are some general guidelines to help you get started:
● Family photos: approx. 20 minutes
● Wedding party: approx. 20 minutes
● Couples portraits: approx. 30-40 minutes
Also, consider the time of day alongside your event—it can be great to schedule a 15-minute break in your speeches to catch the sunset with a few more photos. If doing a first look photo, allow as long as you feel you'll need to enjoy every minute of a very special moment.
Make sure that everyone knows when and where they need to be by sharing your schedule with anyone who needs it. Also, it's a good idea to put somebody other than yourself in charge of tracking down late or distracted family members.
Keep in mind that every wedding runs off schedule at some point, so if you feel that starting to happen, don't stress. Just relax and remember you got this because you planned for it!