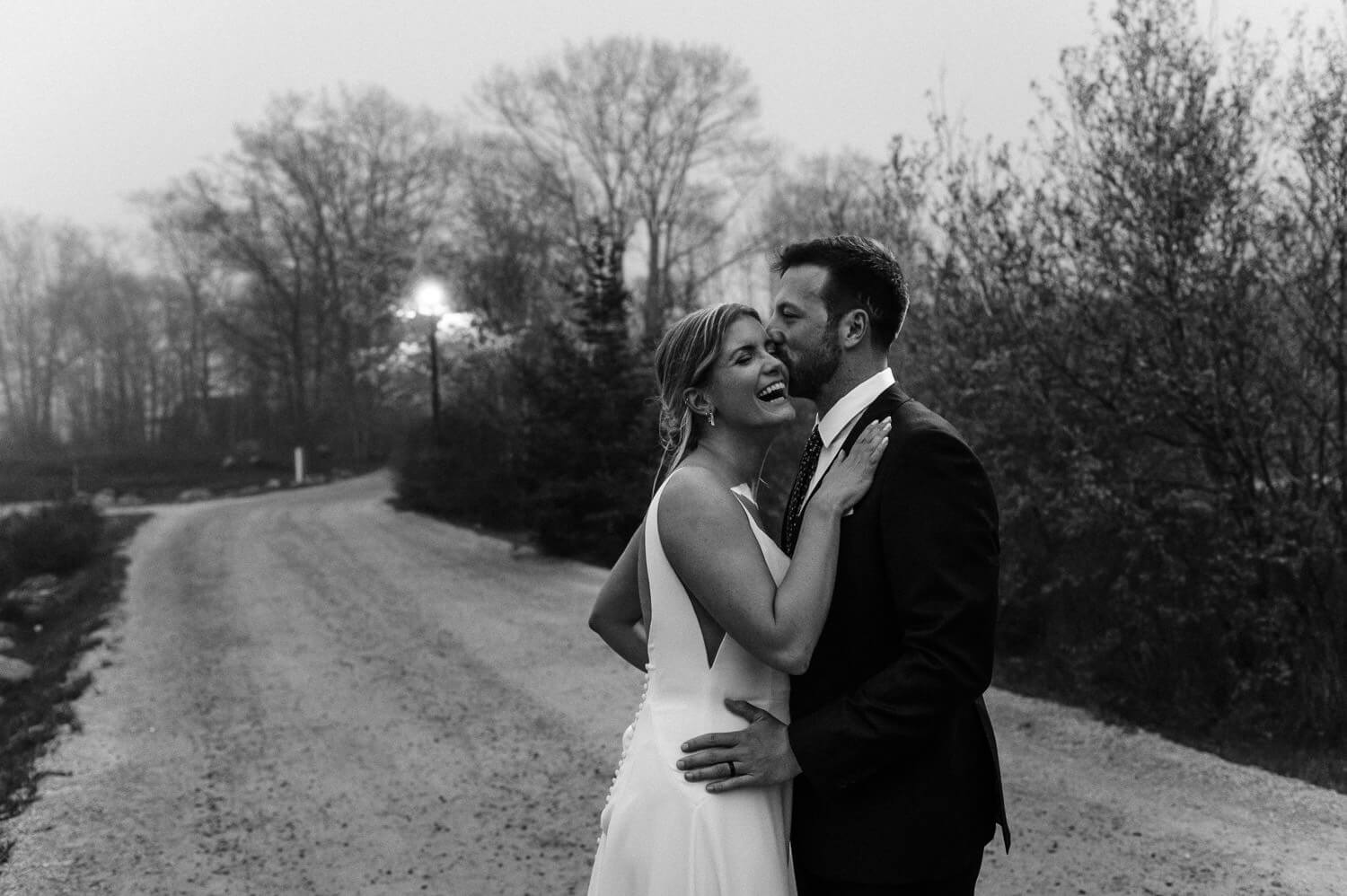 Oak Island Wedding with S&J
On a very foggy day in May this year S&J held their wedding celebration at the Oak Island Resort on the south shore of Nova Scotia. The fog grew thicker as the day went on, casting a mystical and dreamy vibe over the entire day. When planning their wedding, S&J wanted to keep things small, relaxed and simple, like a summer party with friends - and they did just that. The intimate ceremony was attended by a small group of family and friends, followed by drinks and oysters on the lawn nearby. Throughout the dinner reception speeches were made, all equally as hilarious, S&J's parents and wedding party had everyone in stitches and tears.
After dinner we went out one last time for some portraits. As we were strolling down the road in the fog the streetlights came on, lighting up the last bit of twilight, it was the perfect end to the day.
Rachael was a dream to work with.
We were both nervous to be the centre of attention and about being in front of the camera but Rachael made us feel completely at ease and let us be ourselves. The pictures speak for themselves - they're high quality, candid, and perfectly captured every moment. Nothing but praise for her work!