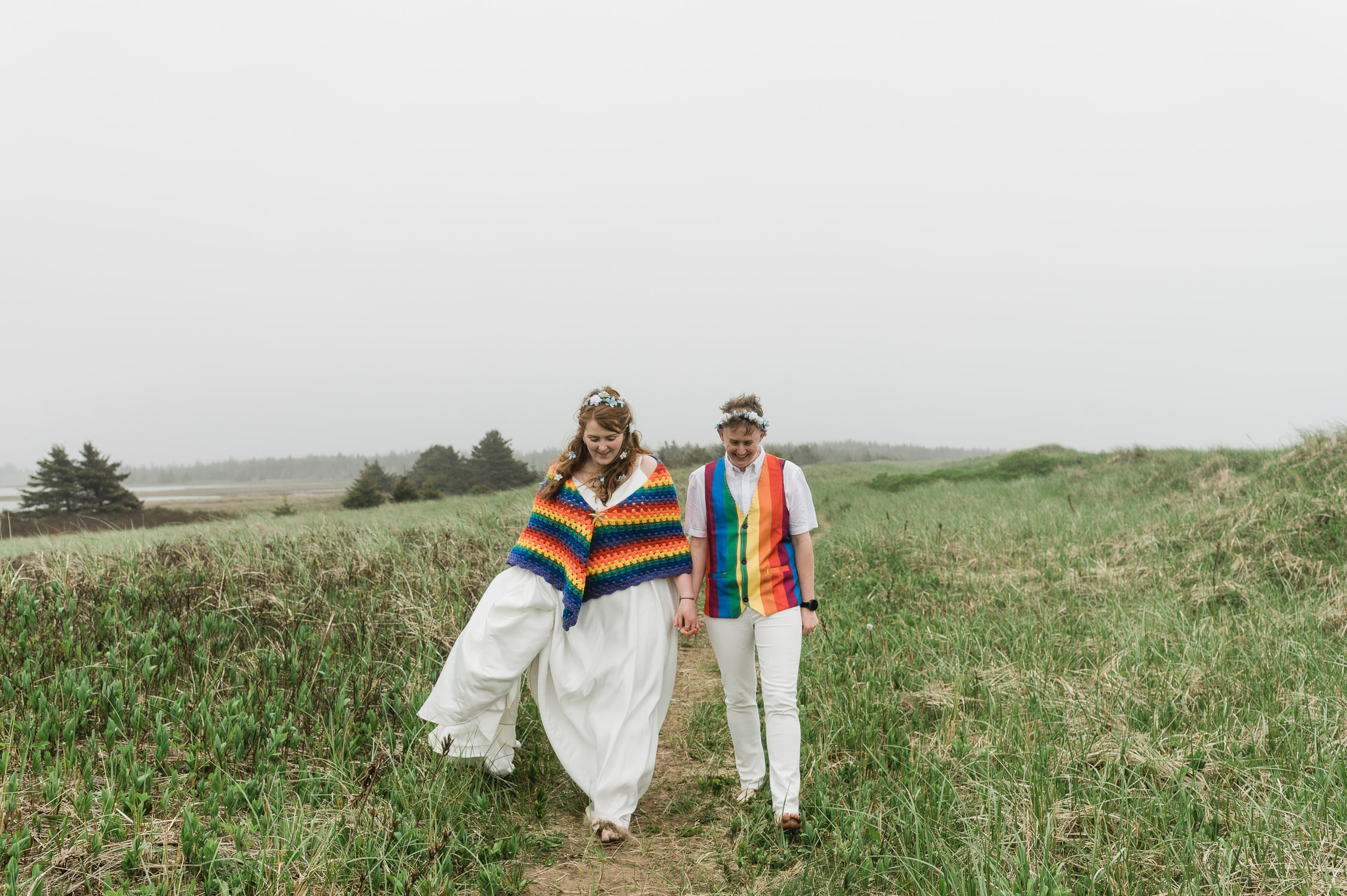 Conrad's Beach Elopement with S & M | Lawrencetown, Nova Scotia
Conrad's beach is a special place for Sarah and Mae, not only because they got in engaged there but now they can say they eloped there too! A very small group of friends, considered to be family, and the cutest doggo ever joined the couple for their ceremony. Neither Sarah or Mae seemed nervous at all, in fact, Mae didn't stop giggling the entire time!
There were some really special details of this beach elopement that showed how thoughtful these two are. Their friend and JOP is Deaf and performed the entire ceremony in sign language so Sarah specifically learned her vows in sign language too. And you'll notice every one has a rainbow item — those were all handmade by Mae!
I've always had a soft spot for elopements so if you're planning one yourself, please feel free to reach out!