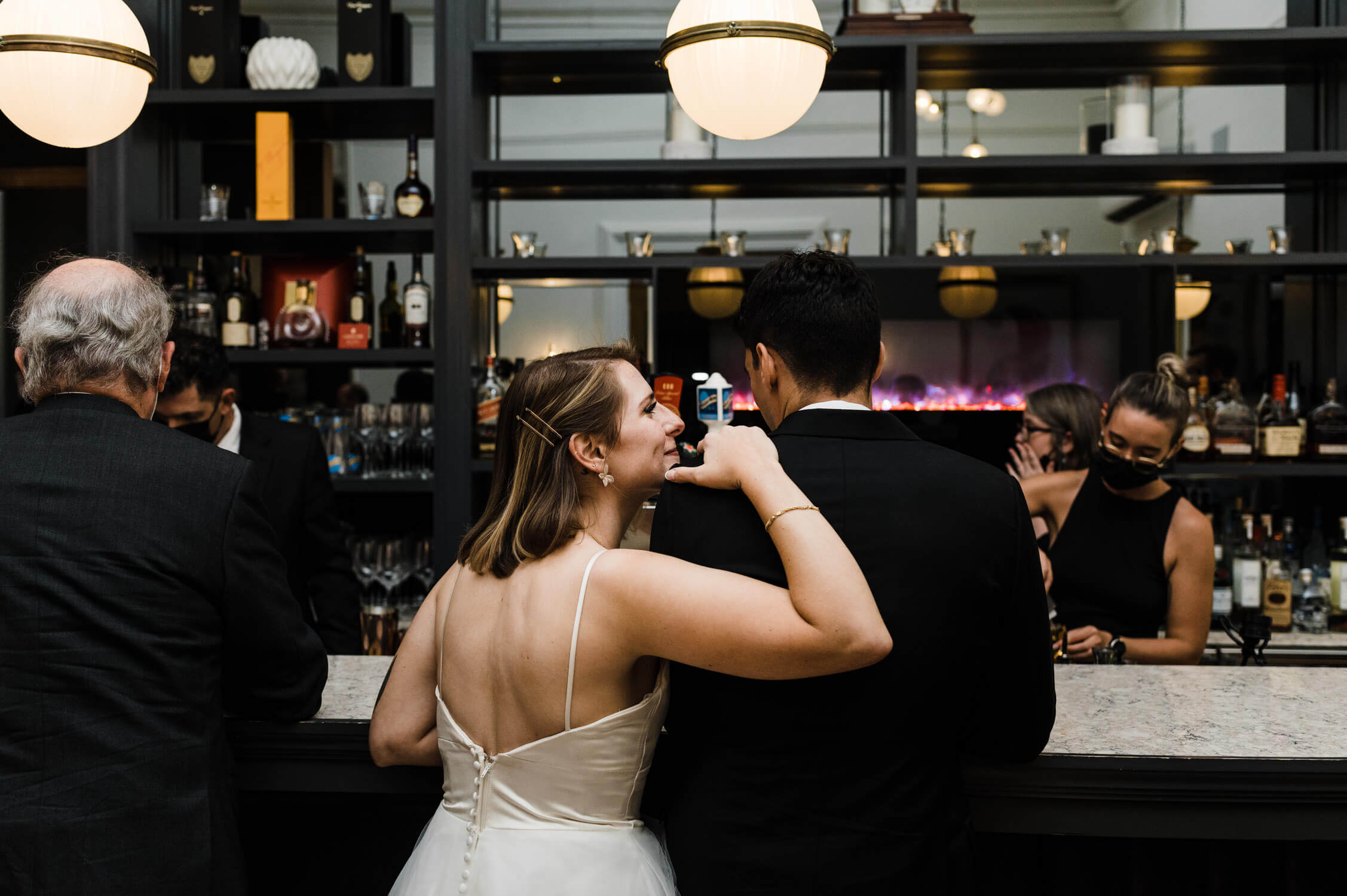 Halifax Club Wedding Reception with Jenny + Chris
The Halifax Club holds a special place in Jenny's heart. Not only because she adores the historical glamour it embodies but also because her grandparents rehearsal dinner was held there many moons ago.
The first half of the day took place at another sentimental venue for the couple, Jenny's family cottage. It was a beautiful outdoor ceremony near the water with family and friends. Having known the two of them for a while now, and often running into them during our dog walks, I couldn't help but tear up a few times during the ceremony.