Saturdays are fully booked july-sept 2022 | now booking weddings for 2023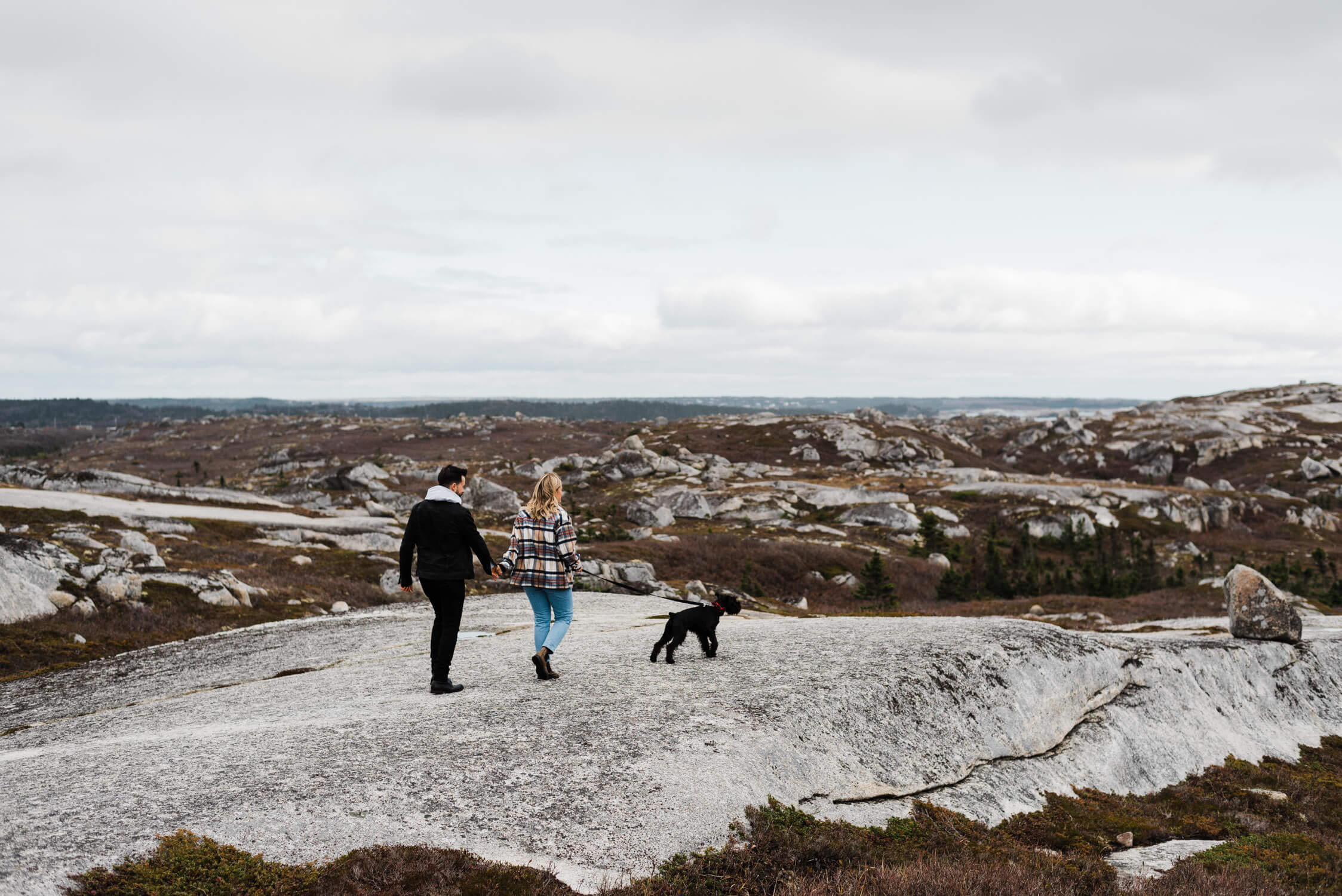 You deserve images that look the way a moment felt. You'll see me hang back and shoot with a more candid/photojournalistic style at weddings, but I'm there to provide advice and direction as needed and ensure you feel comfortable along the way. Creating quality timeless, meaningful and emotional photographs is at the heart of my approach.
It's important to have a photographer you connect with and that means knowing what you're getting into. Get all the details about working with me below.
Creating quality timeless, meaningful and emotional photographs is at the heart of my approach.
Wedding photos should carry the same magic whether you look at them today or 10 years from now. I avoid using trendy presets without correct colour balances or skin tones to create images with longevity and authenticity.
Images that look and feel the way a moment felt.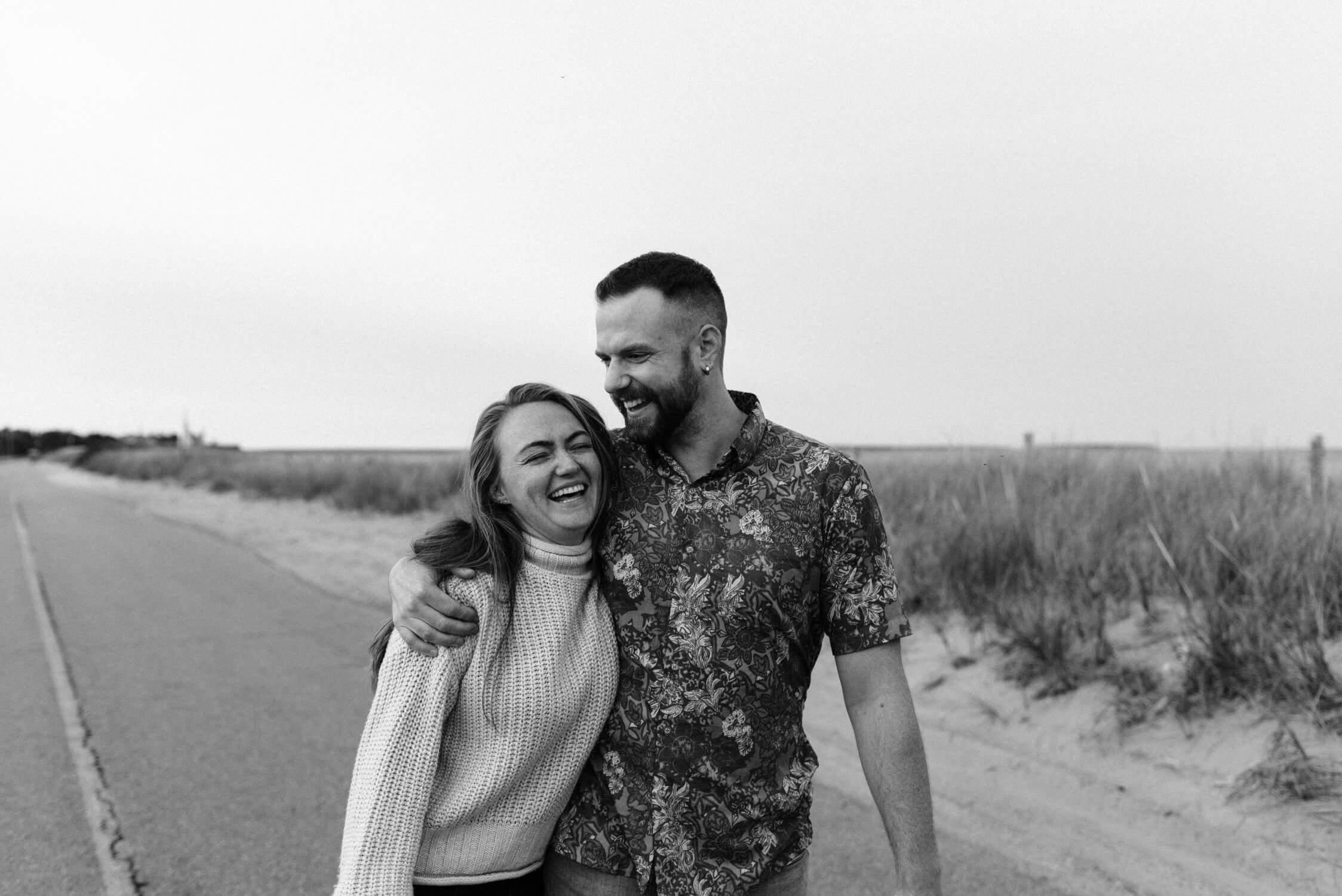 Maybe you love the camera, maybe you hate it. Either way, my gentle, easy-going approach prioritizes your comfort throughout the process so we get the best results.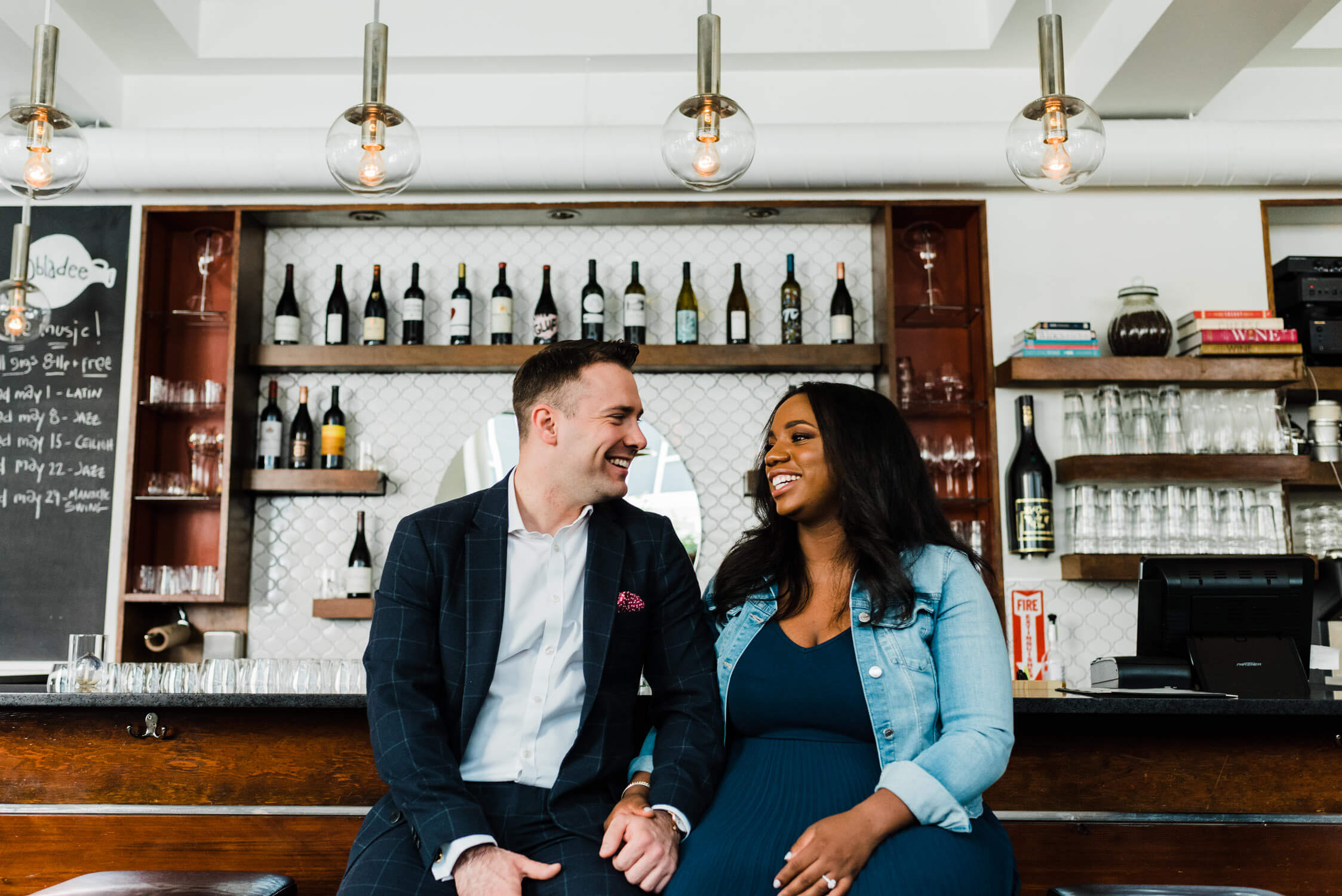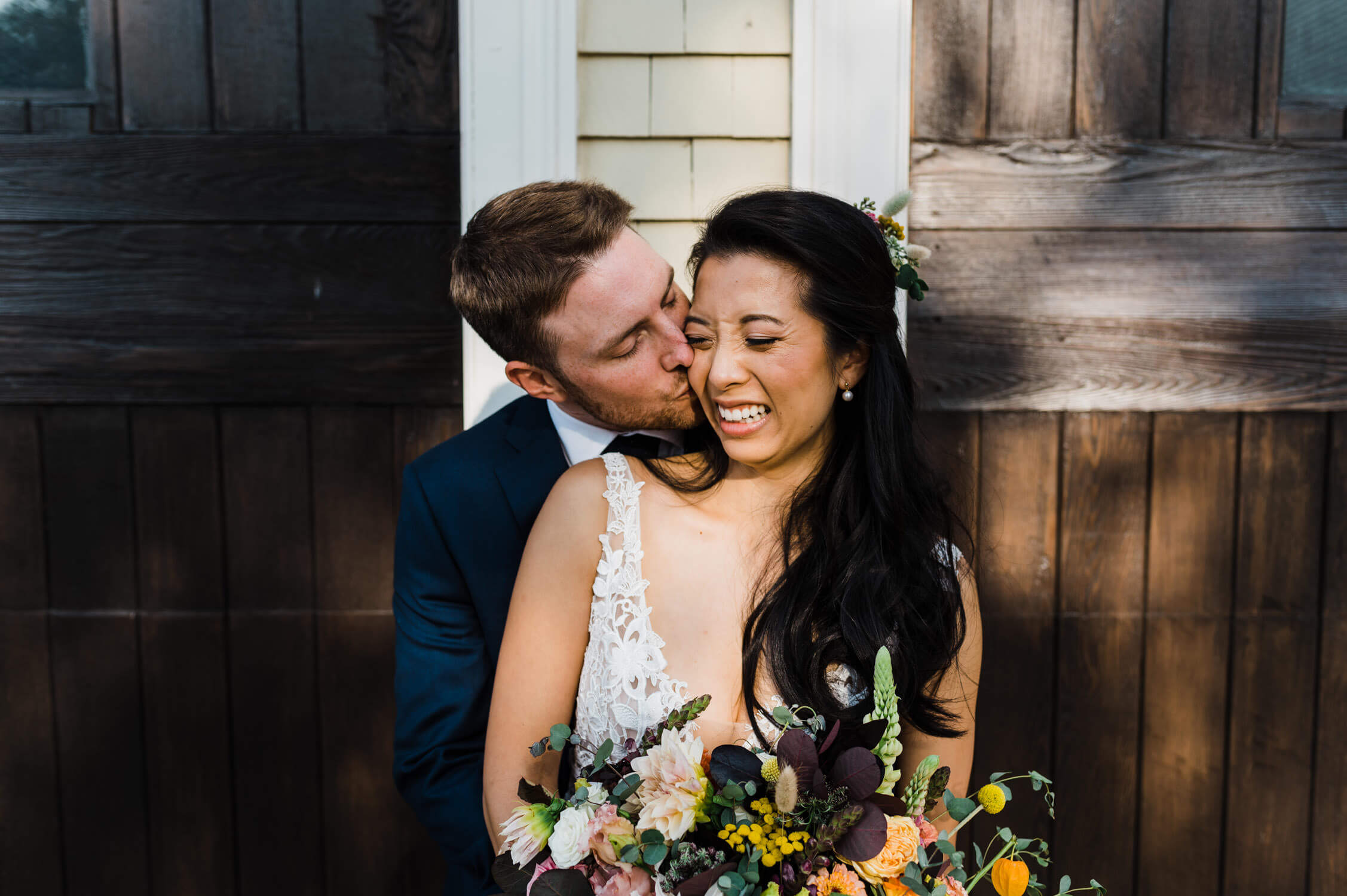 We'll meet at least once before the big day to chat about what matters most at your wedding. This could be a meeting, venue walkthrough or engagement. Sometimes all three!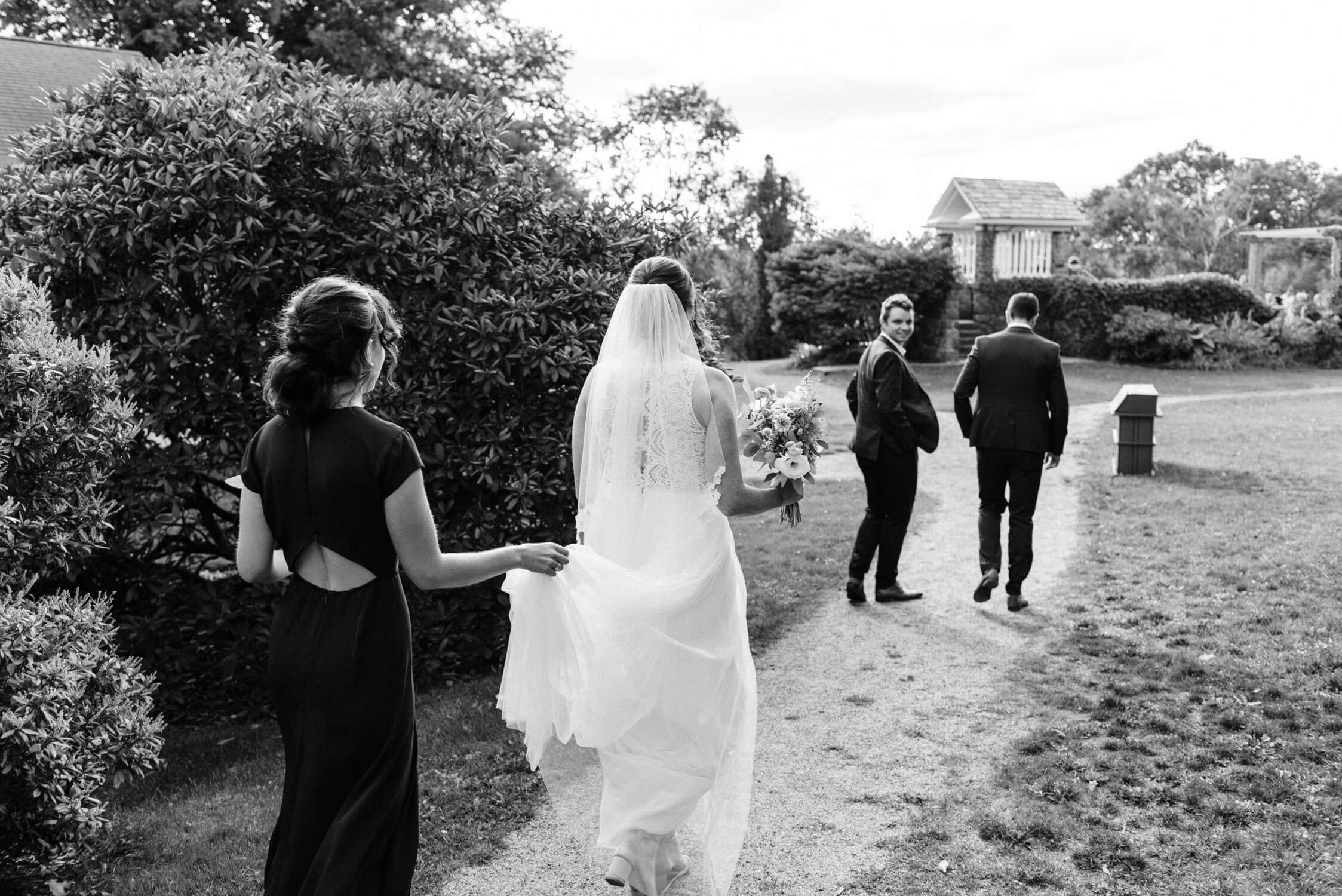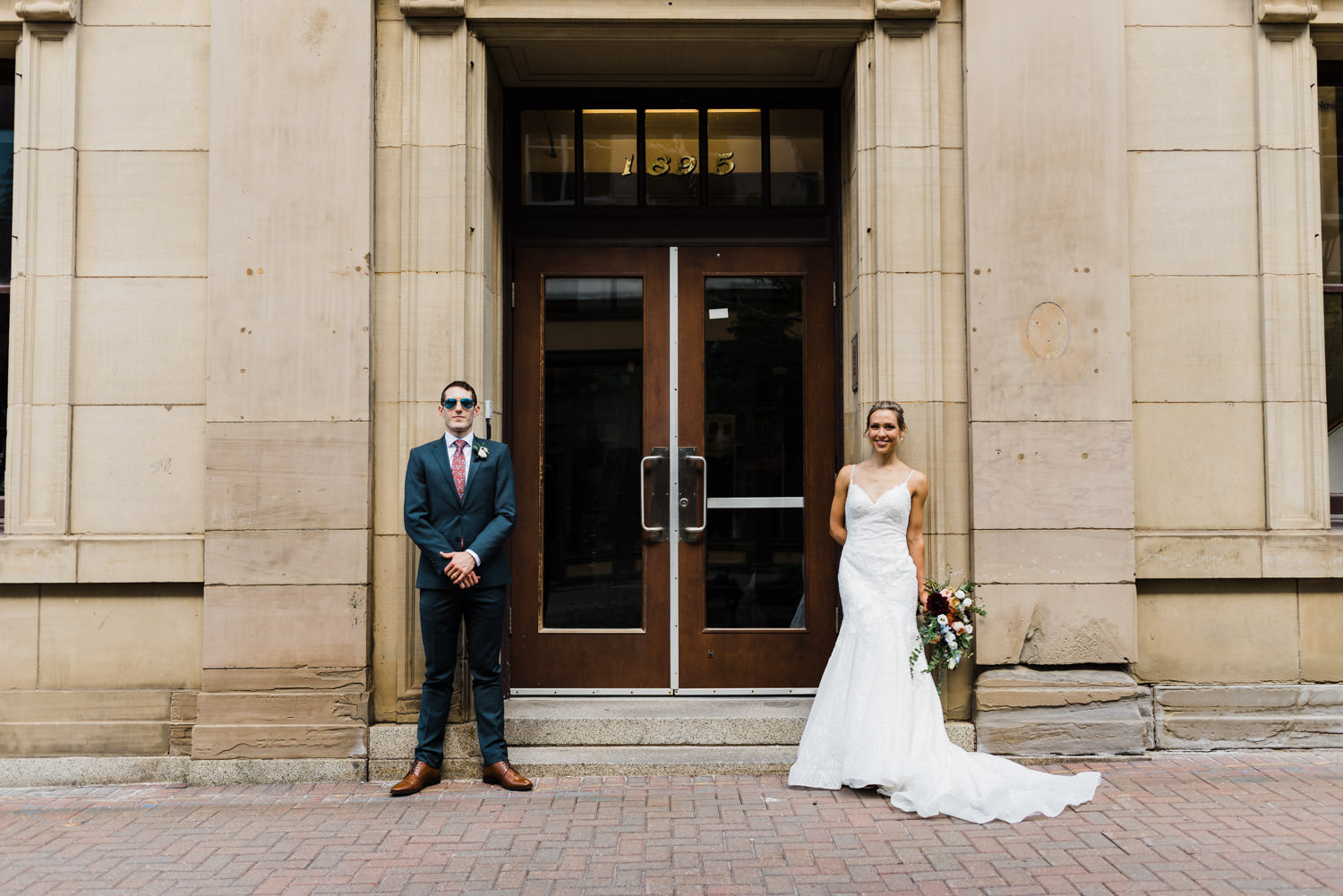 Previews are sent within 48 hours while the remainder of images take 6-10 weeks to edit. All images are delivered through a password protected online gallery.
From getting ready to a wild dance party, we'll be there for every moment. If you want to be worry-free on your big day, this is the best option—we won't miss any photos or worry about running off schedule. We'll follow the timeline of your day, but typically begin around 12-1 pm and wrap between 10-11 pm.
If you like to keep things short, sweet, and simple, this is the option for you. In 2-6 hours we'll capture just the right amount of magic.
*Min. 2 hour booking
• one photographer
• ONLINE GALLERY
• gallery print credit
• TRAVEL (150km included)
• 10 HOURS
• TWO PHOTOGRAPHERS
• engagement session
• 12X12" PHOTO ALBUM
• ONLINE GALLERY
• TRAVEL (150km included)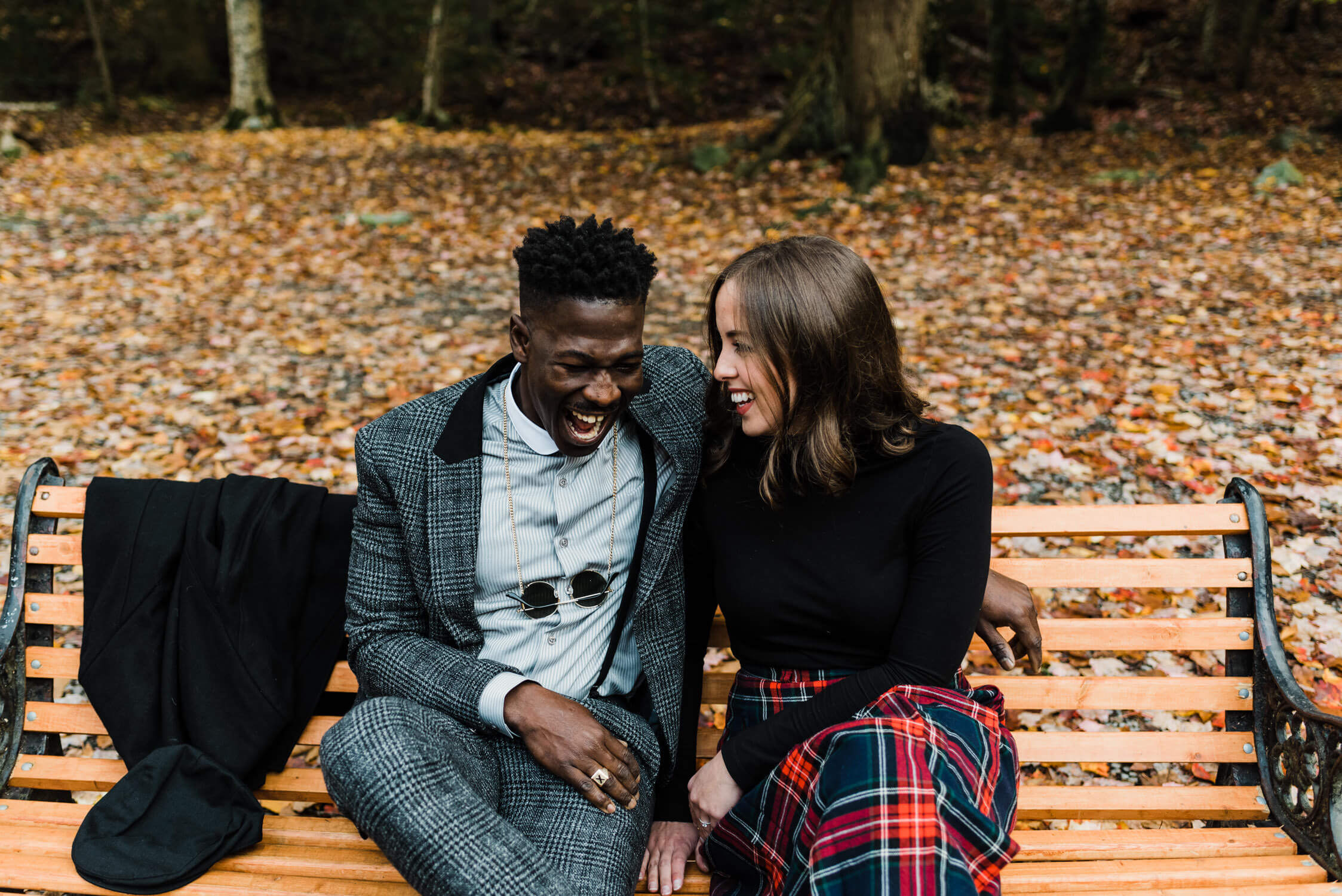 Celebrations aren't limited to weddings. I love to capture memories in your life, your relationship, or your family. It's normal to feel nervous beforehand, but my easy-going approach will make even the most camera-shy people feel relaxed, so your photos will have genuine smiles and real laughs.
• 1 hour
• MIN. 50 IMAGES
• ONLINE GALLERY
• gallery PRINT CREDIT
*Prices subject to change without notice.
*Overnight accommodation fees may apply to some events as an additional expense. Travel fee of $0.60/km applies to all venues that require over 150 km of travel from Halifax.
In an effort to provide photography services to everyone, a sliding scale rate is available for racialized and marginalized community members. Please contact me for more information.
Where are you based and do you travel?
I currently live in Halifax, Nova Scotia but also spend a lot of time on Prince Edward Island so I am available for both provinces at this time. I've travelled all over the Maritimes for photography and am open to travel worldwide (when the pandemic is over of course!)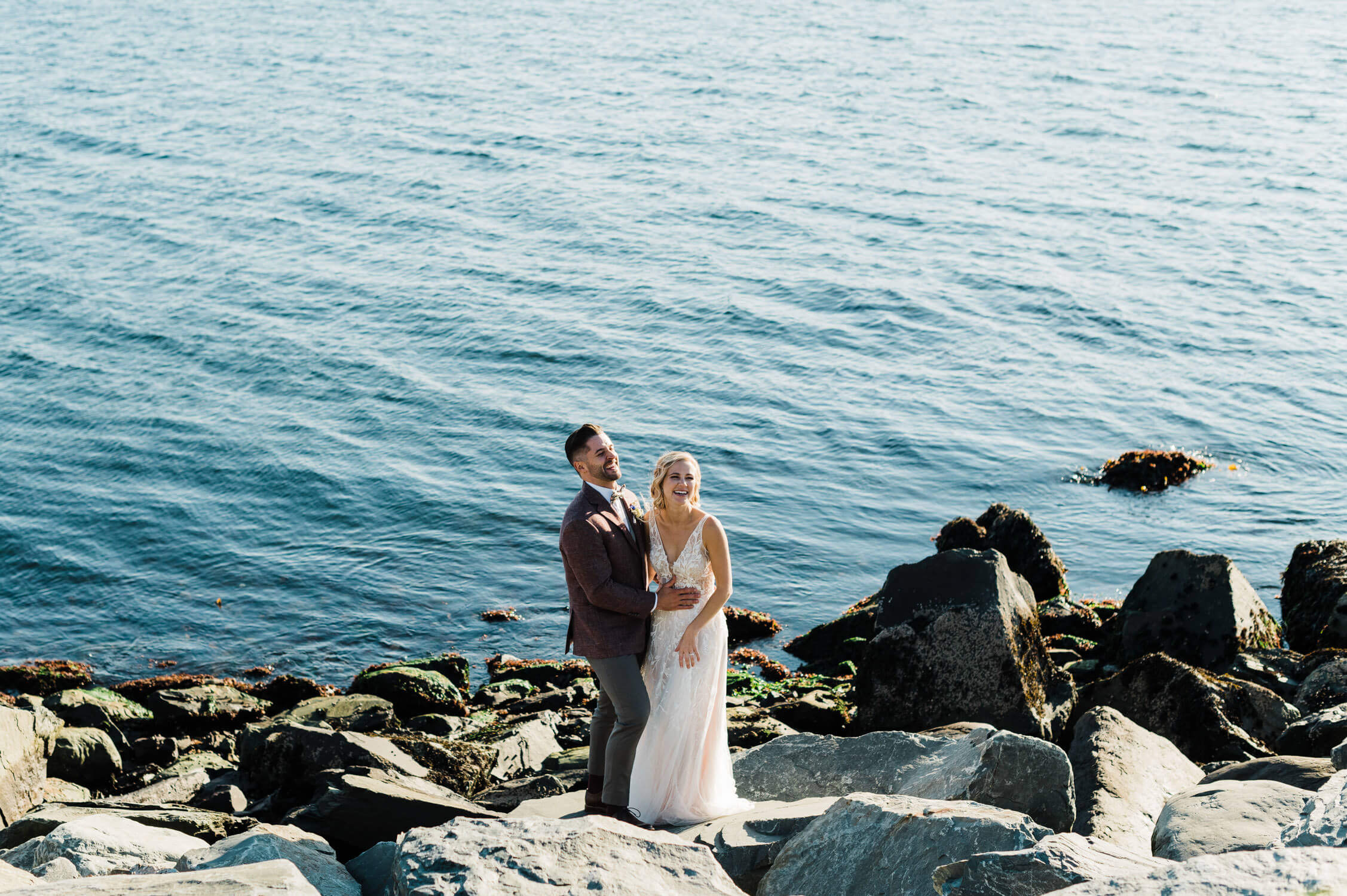 How and when are images delivered?
All clients will be given access to a password protected online gallery where images will be available to download in both high res and web size. USB drives are available upon request. During peak wedding season, images take about 6-10 weeks to process. All other portrait and event sessions take 1-2 weeks.
I accept credit cards, PayPal, e-mail transfers and cash. Once you receive your invoice, payment is super easy. A non-refundable $500 retainer fee is required upon booking.
more questions? check out these faq as well. if you still don't have your answer feel free to reach out!
Let's discuss a few more details
Confirm dates and sign a contract
Fill out the form to submit an inquiry
You live it up at your wedding and I document the day, providing you with memories to last a lifetime!
Once your contract is signed and retainer is paid, you're officially booked!
I'll chat with you via email, phone or zoom to answer any questions you might have.
Tell me a bit about yourself and what kind of photos you're looking for!
Be confident that honest and genuine moments are captured on your wedding day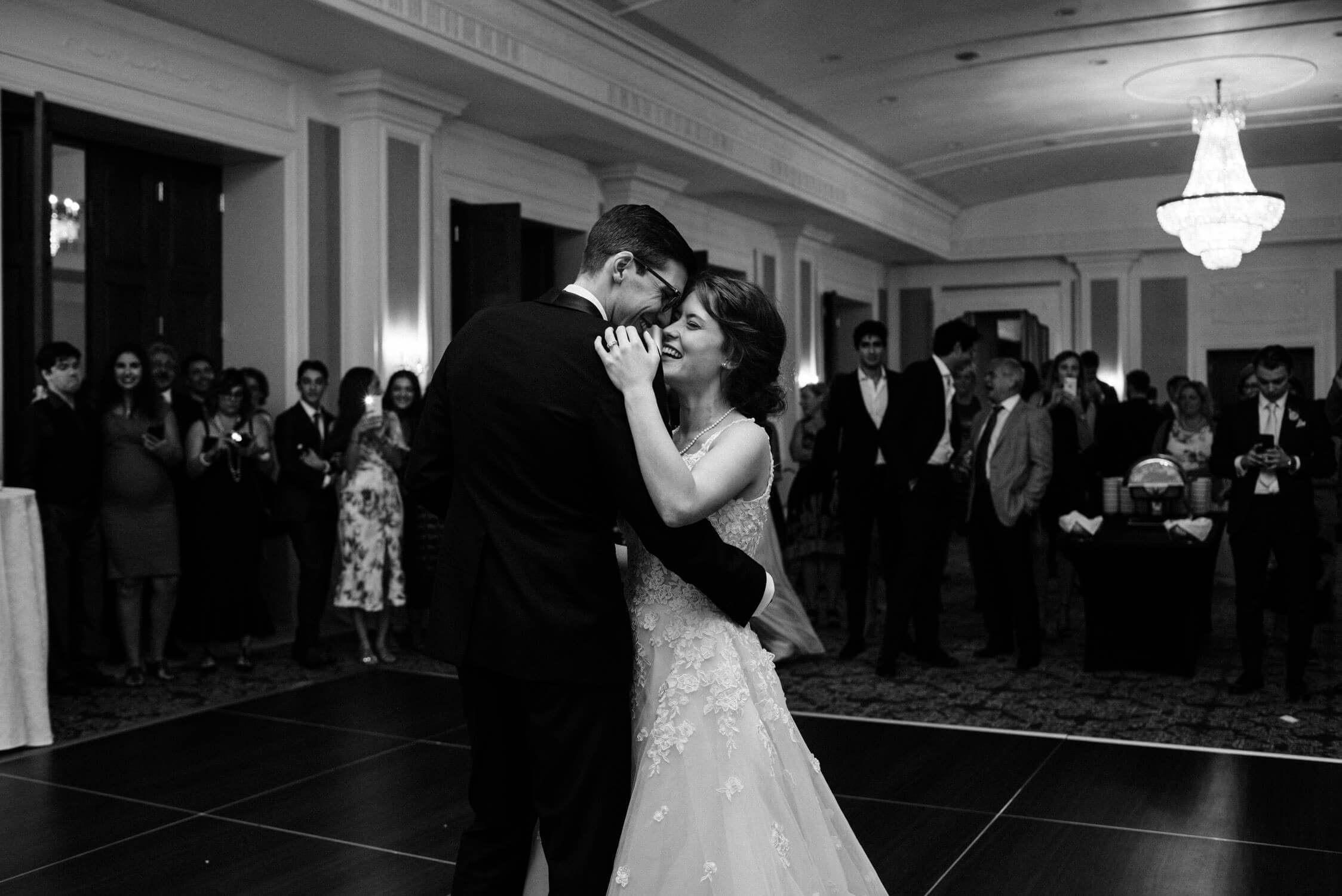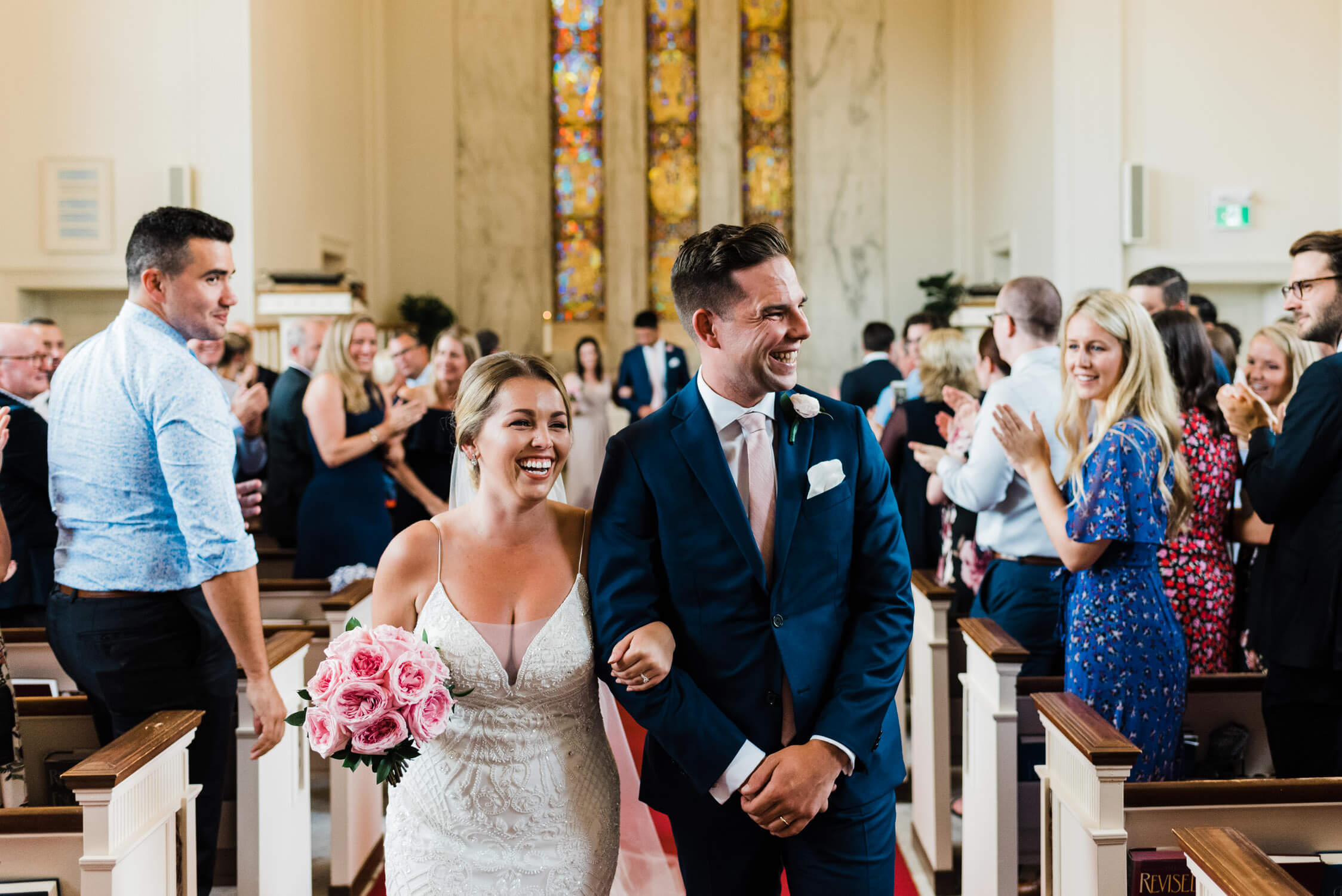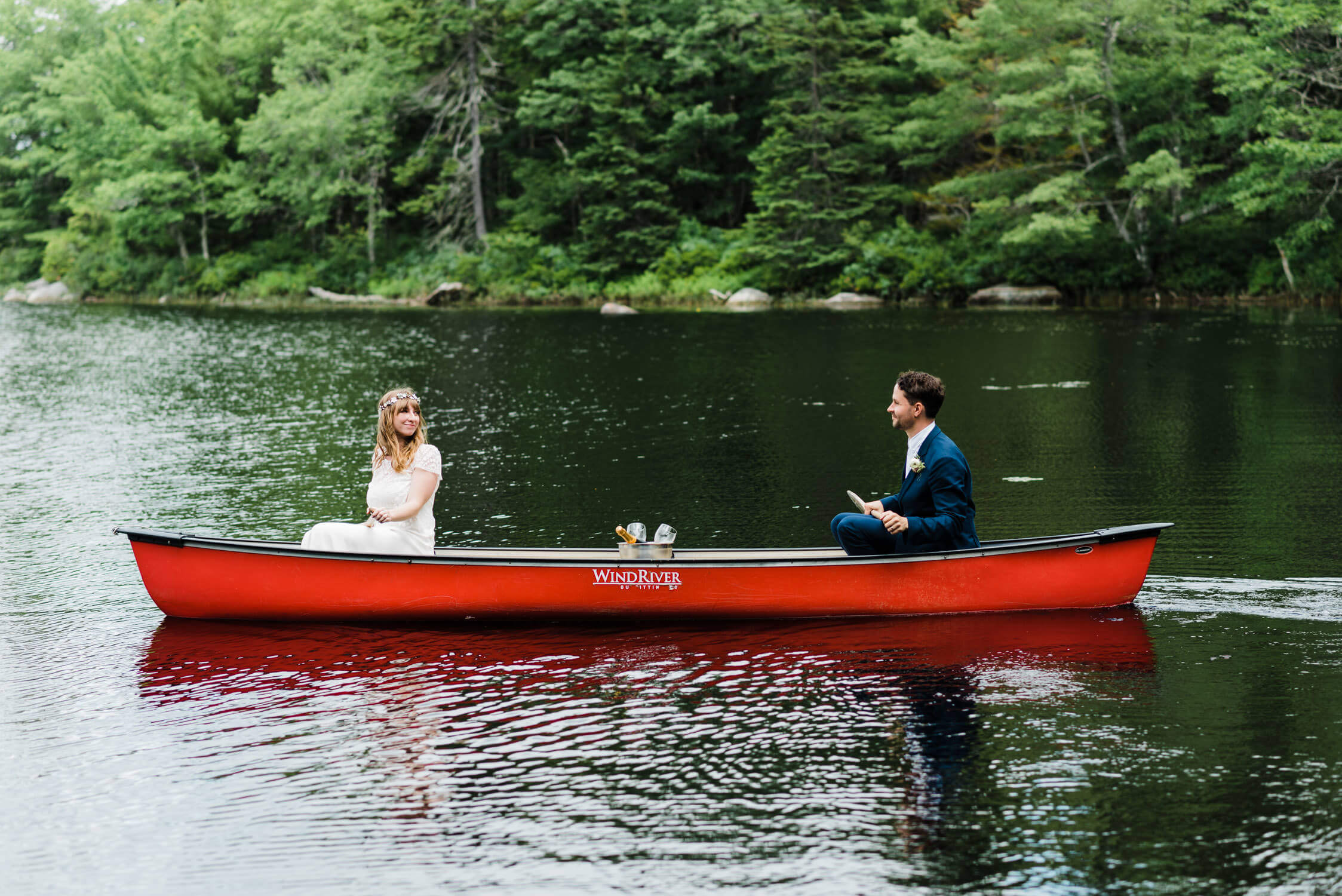 When it came to our big day, Rachael's presence actually helped calm my nerves. You kept things light and fun, and we both knew our day would be perfectly captured with you in charge! We cannot describe how happy we are with our wedding photos! Rachael captured the essence of us and our relationship - there was nothing fake or staged, and that's exactly what we were going for.
Loved how friendly Rachael and her assistant were! You spend a lot of time with your photographer on the day of your wedding so it's nice to spend it with great people! Rachael has a good eye for cool shots and clearly had scoped out our venue location beforehand to find good spots! We're so happy with our wedding pictures, they're better than we could have imagined!
We looked at so many photographers and we were just incredibly impressed by your intense colours and the composition of your photos. You did an amazing job in a short time and captured our day perfectly. We couldn't have been happier! We have gotten so many compliments on our photos and many guests commenting on how kind and unassuming you were! Thank you!!!
Mersey River Chalets, Mersey River, Nova Scotia
Lord Nelson Hotel, Halifax, Nova Scotia
Acadia University, Wolfville, Nova Scotia
check out these featured weddings and shoots to see more of my style