Hey!
I'm Rachael, a wedding and portrait photographer in Halifax, Nova Scotia.
I've always been a creative person, whether it's been through music, writing or art.
A few key things you should really know about me are that I'm patient, easy going, I laugh a lot and I do everything with my own approach. That last thing is very important to me.
I have a habit of following my intuition all over the place. When I started at NSCAD in 2007 I had no idea where art school would lead me, let alone where I am today. It just felt like the right place to be back then. Photographing weddings feels the same way, like the right place for me to be.
Photography has become a way for me to experience life and share stories. It's a universal language.
Photography educates and informs people. It preserves the present for future generations. It has the power to make you feel something. It has the power to move people to tears or to explode with laughter. It captures moments you'll never get back — the big moments you're ready for and the little ones you didn't even know you missed.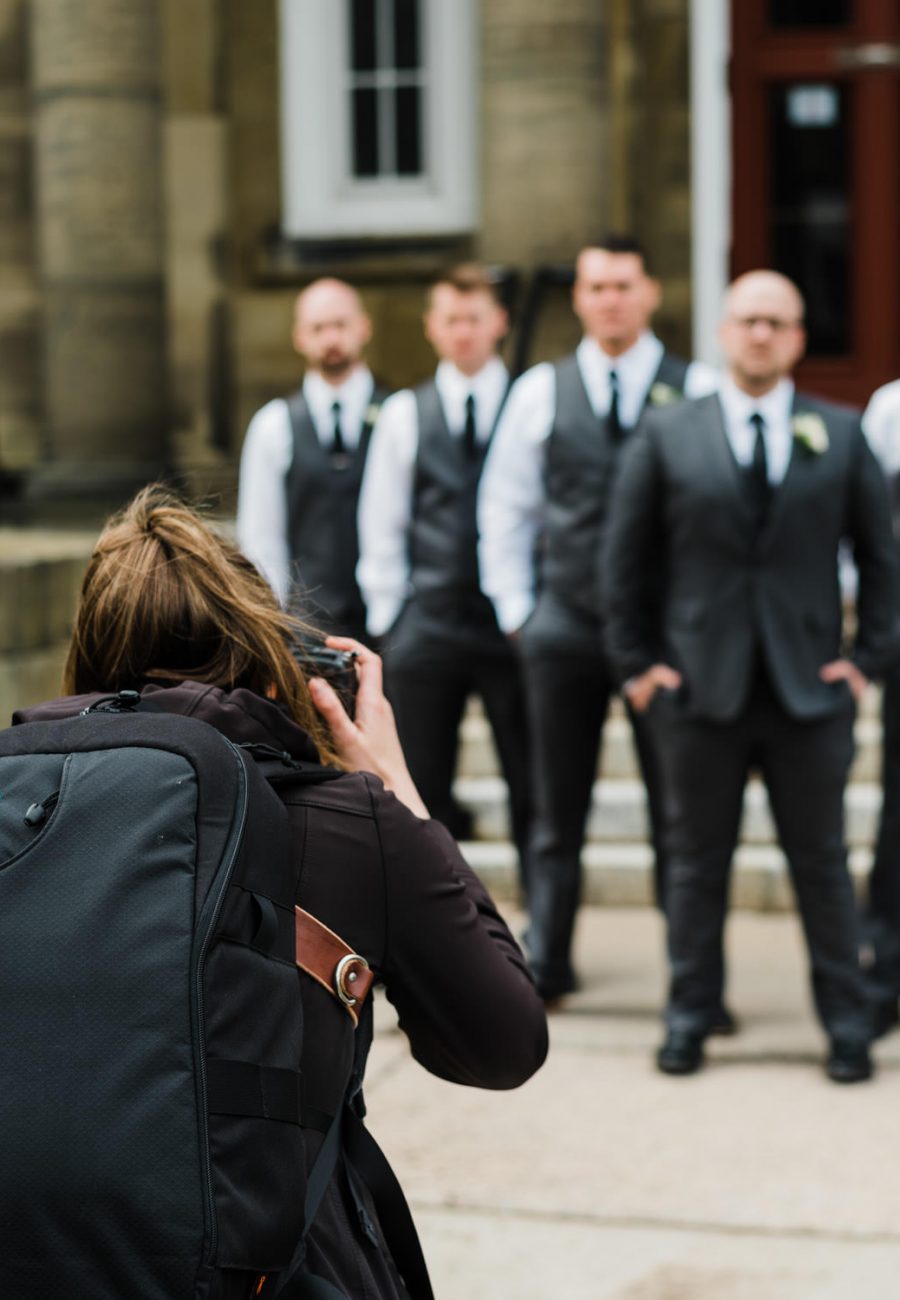 MY STYLE
This may or may not be your first time working with a photographer. Either way, I think you should know exactly what to expect from me!
I am very relaxed and easy to get along with. I've often been told that I have a calming presence. When we work together I take genuine interest in you because capturing your portrait and presence is fairly intimate. It's really special. It also makes a lot of people feel awkward and I've felt that before too! Most people I've worked with have never had professional photos done and they often feel a little uncomfortable in the beginning. If this is you, don't worry, we're out to have fun! I will definitely help you laugh through the whole experience! Aside from that, I often hang back and shoot a candid style but I will always offer subtle advice and instruction when I feel it is needed.
Want to look around some more? Feel free to browse the galleries below!