Please keep in mind that this is meant to be a guideline in your planning process. I encourage you to do whatever you'd like to make your wedding special, and I'll be thrilled to document it.
More often than not, I work with an assistant for full day weddings. Most couples have us start at 12-1pm and stay until 10-11pm.
Most of the day is approached with a documentary style approach. I like to blend in with the guests and capture what's going on in the moment. I offer more instruction when we do group photos and couple portraits and ensure we capture photos with those who are close to you.
DAY OF TIMELINE
The day usually starts with getting ready. From time to time I may ask you to stand in a spot that has better lighting for a photo, but otherwise I try to capture things as they happen in the room.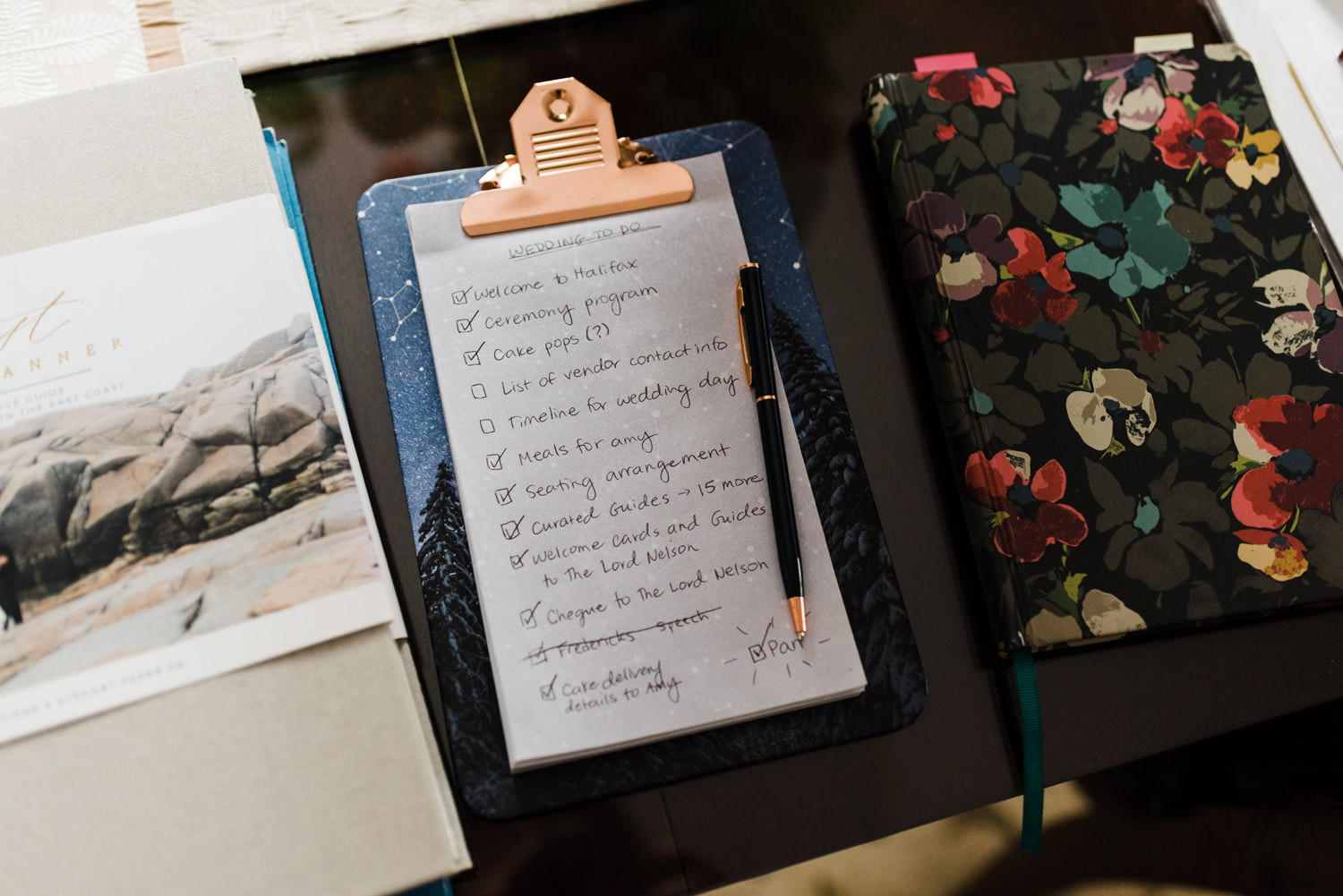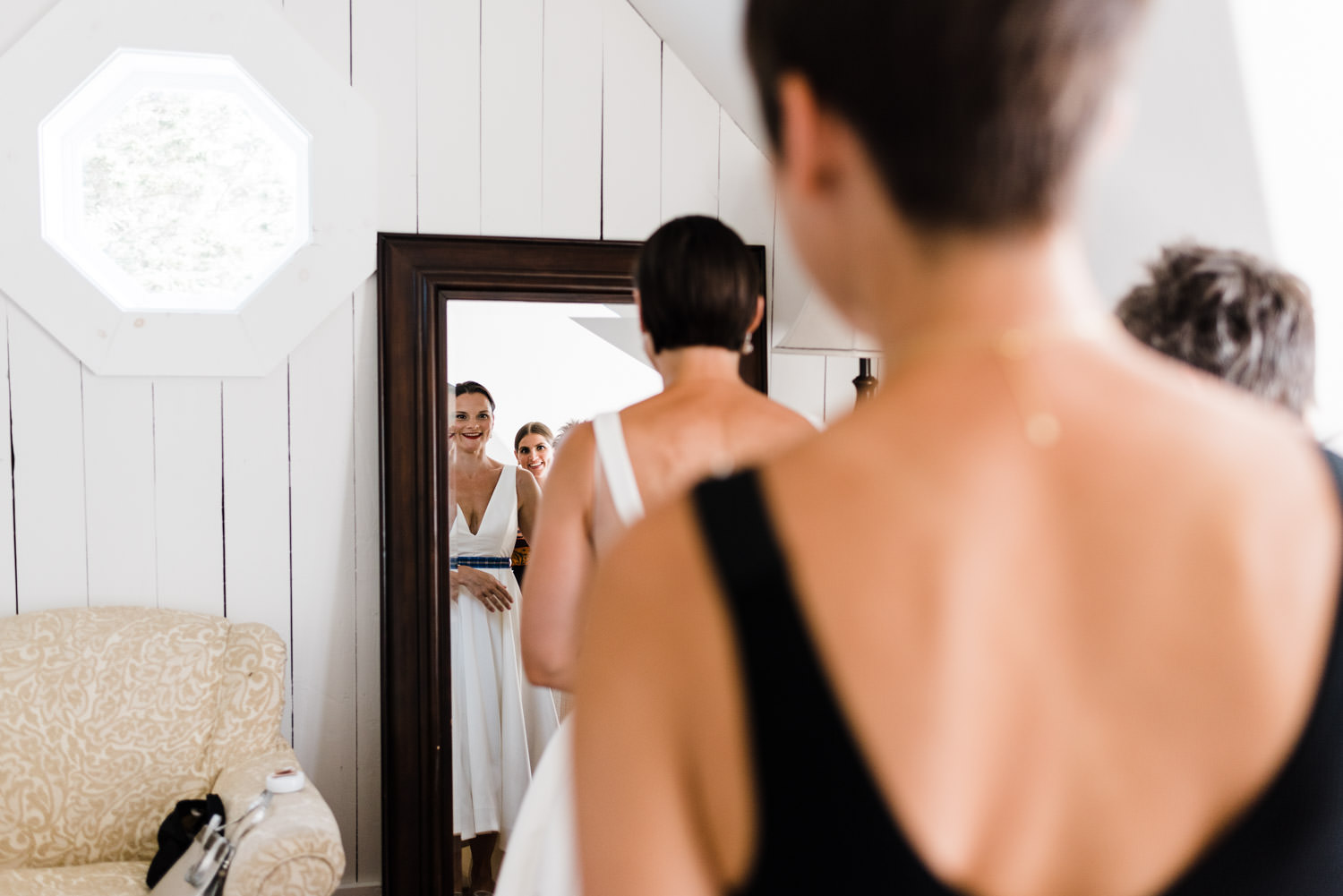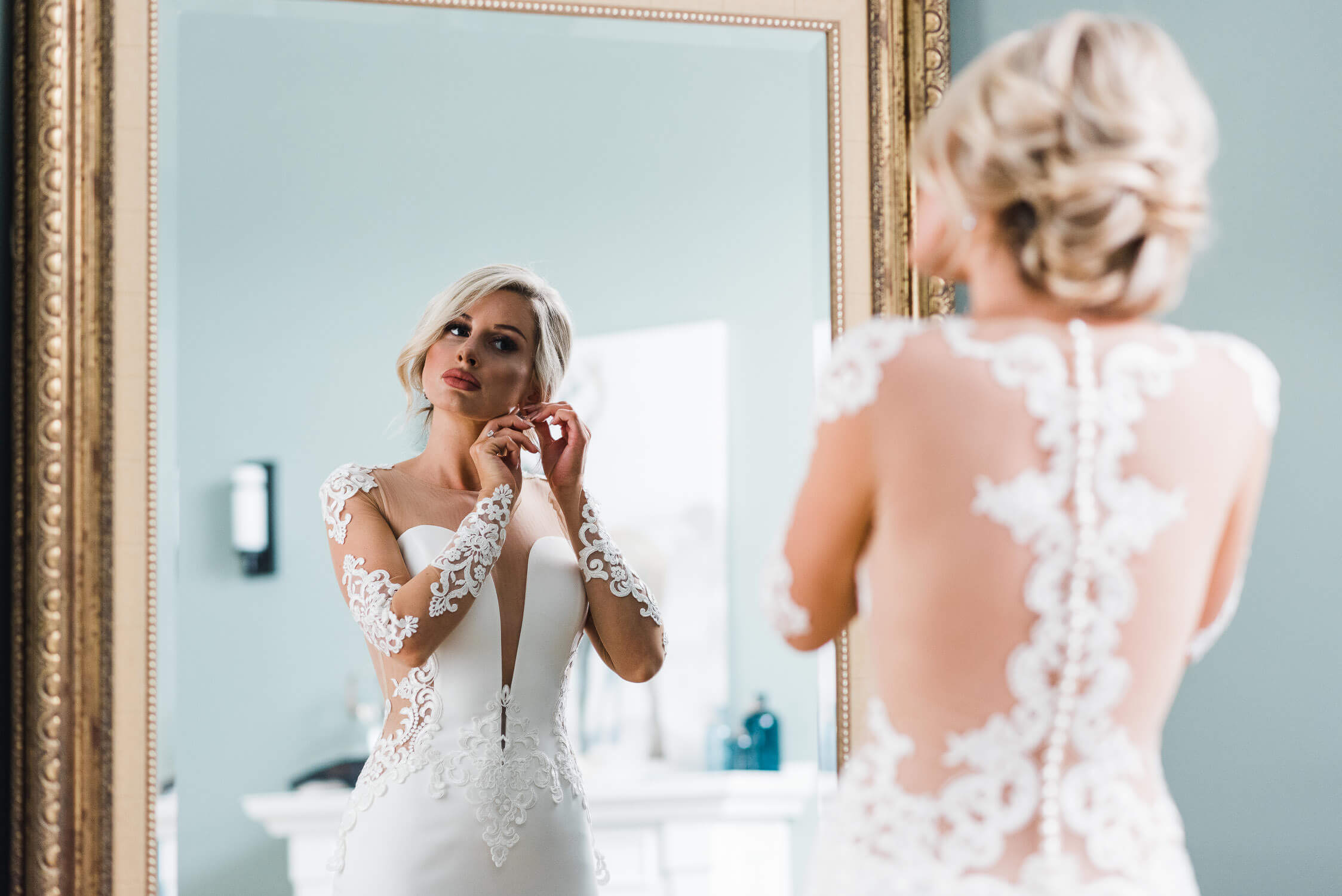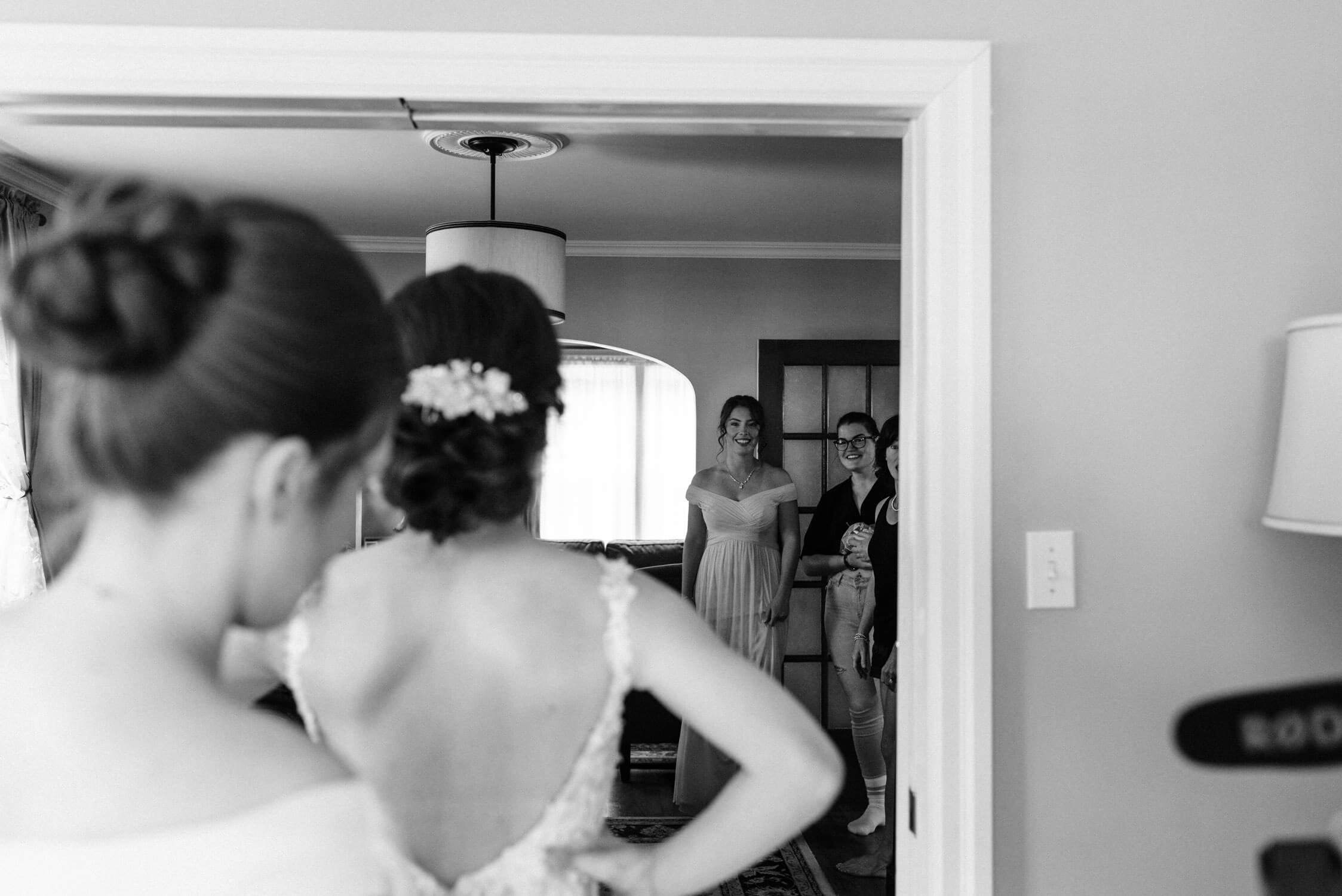 After I finish up with the bride and bridesmaids I head over to visit the groom and groomsmen if they are close by. If they aren't on the same property, my assistant usually starts their day working with them, shooting in a style that's consistent with mine.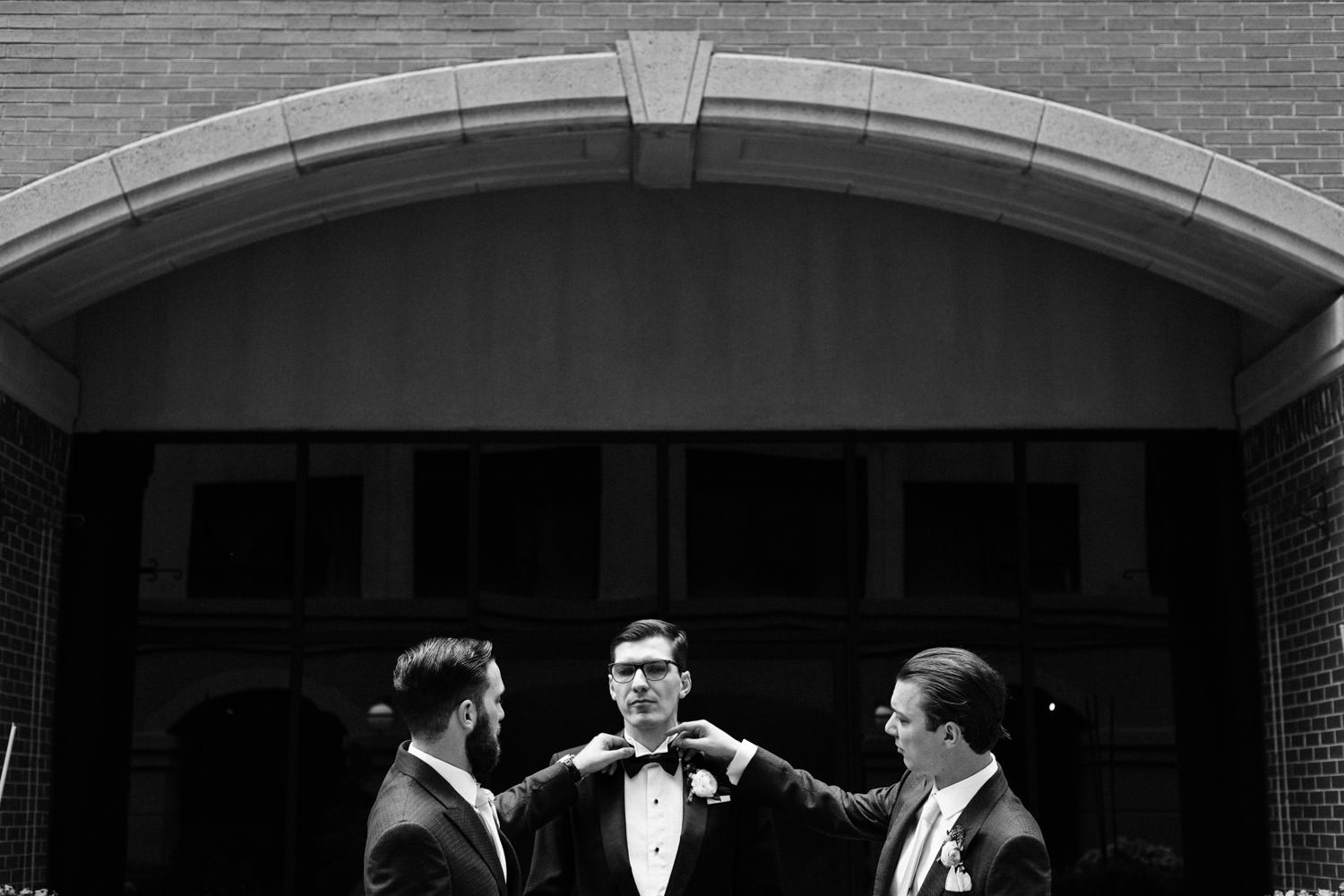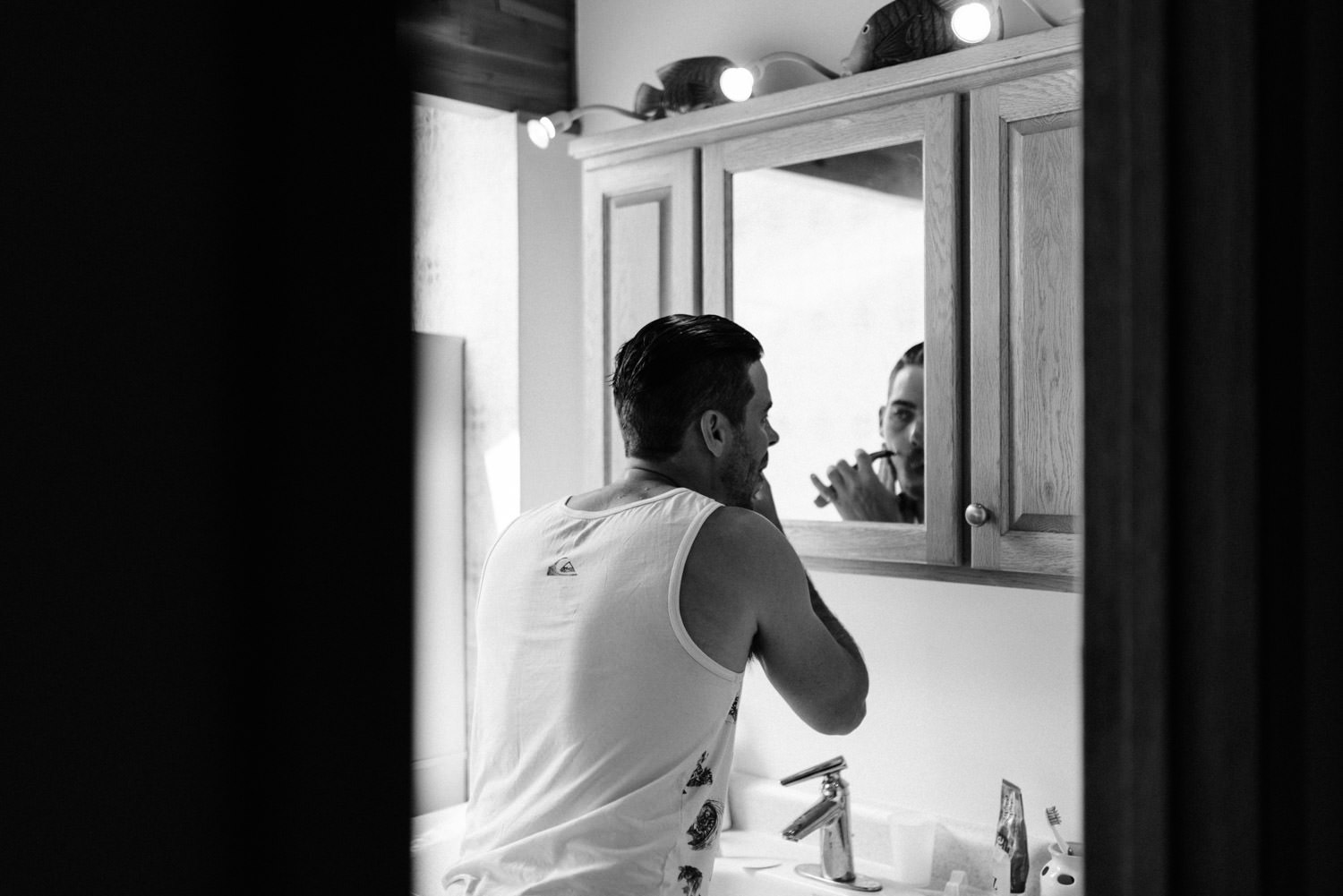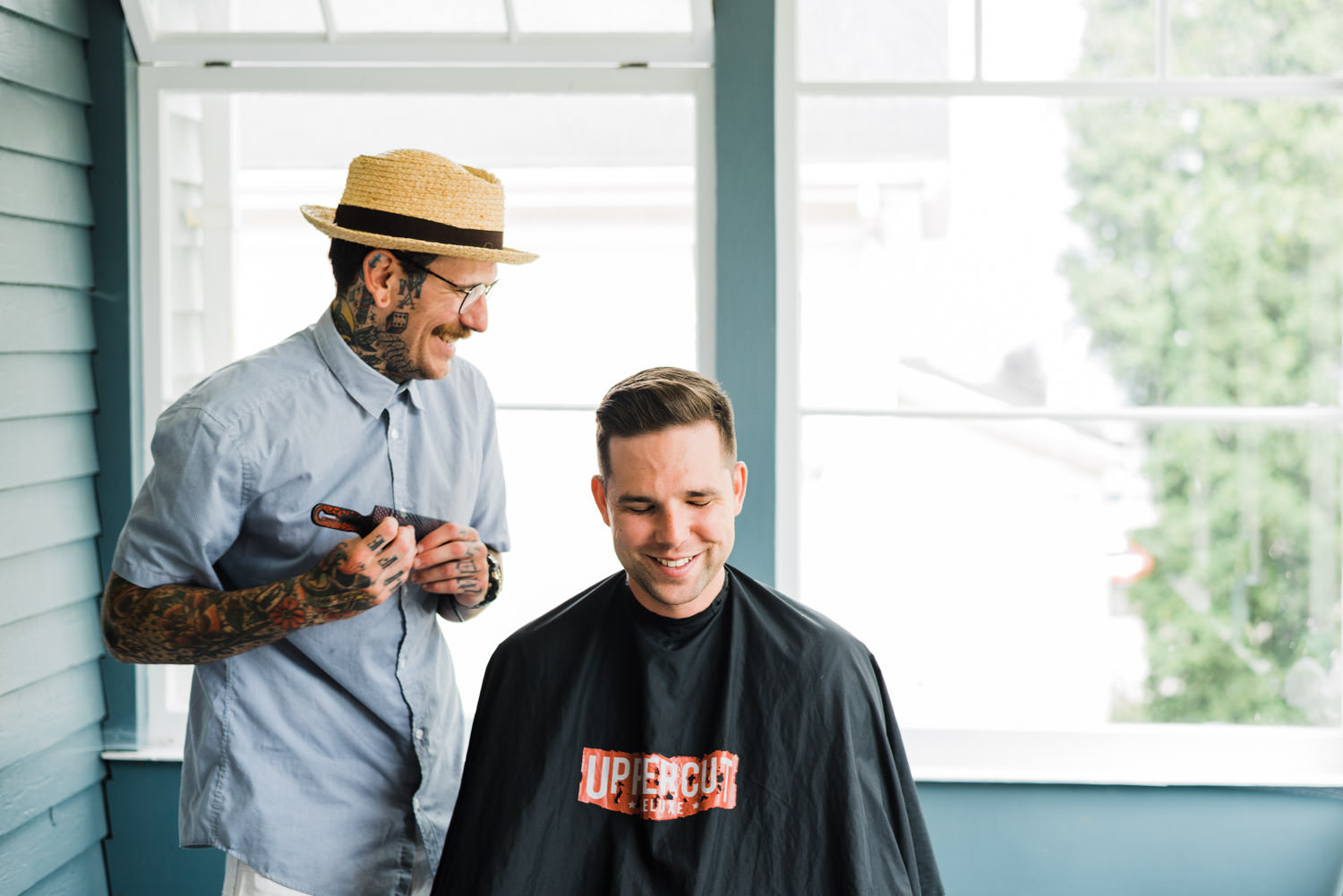 Many couples are interested in a "first look" before the ceremony, while others prefer to see each other for the first time when walking down the aisle. I work with lots of couples who have the majority of their photos taken before the ceremony with plenty of group photos taken afterwards. In my experience the couples that choose to do all their photos beforehand are glad they did as they get to relax after the ceremony and enjoy the remainder of the day with their guests. It's a very personal decision and there is no right or wrong way! Whichever way you choose, it's best to allow about an hour and a half for photos, or more if we are travelling to various locations.
TIP – Another great time to do family photos is immediately after the ceremony as everyone is already in one place
Wedding party photos, about 20 minutes, usually consist of a few group shots of both sides, each side and then each newlywed with a member of their crew.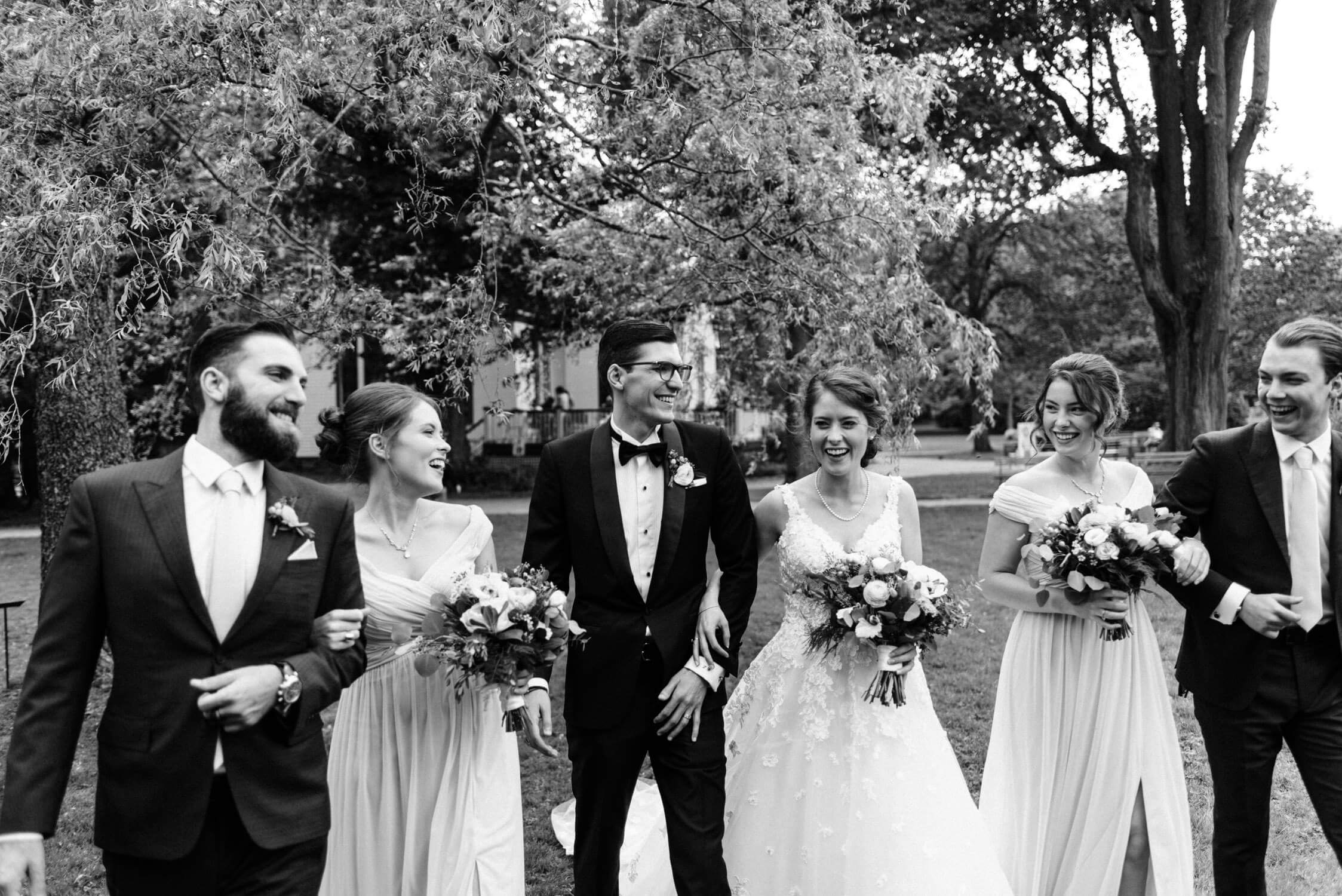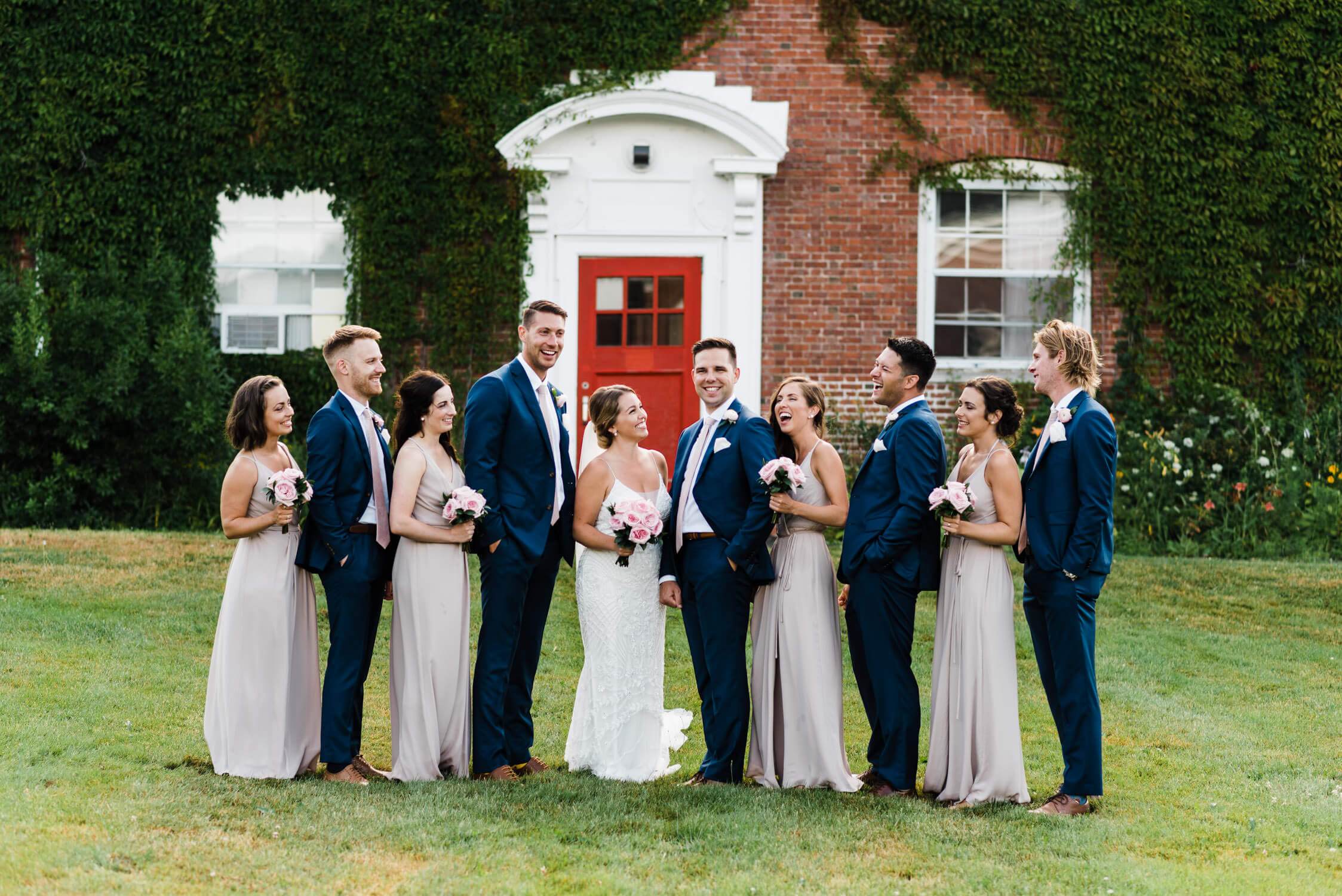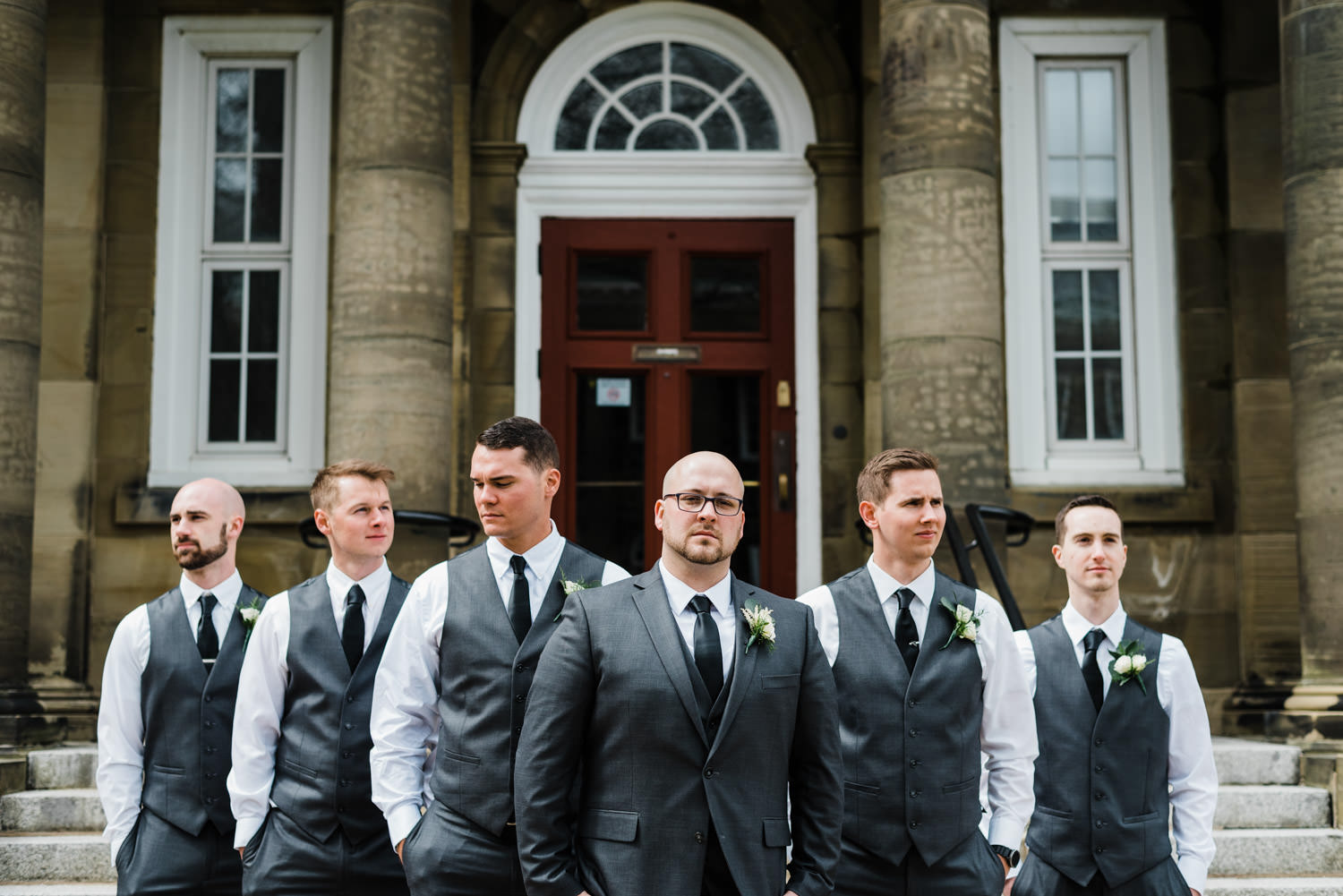 After that we move on to the couples portraits, about 30-40 minutes. Most of these shots will be the two of you interacting with each other rather than myself and the camera. A lot of couples are nervous about this part but it's actually super fun and relaxed, not to mention it's likely the first time you'll be away from the crowd that day so enjoy it! I really love the giddy energy of a wedding day so I will guide you through the poses that emphasize this. I also really love to incorporate the landscape and architecture into an image so you will have some photos like that in your collection as well.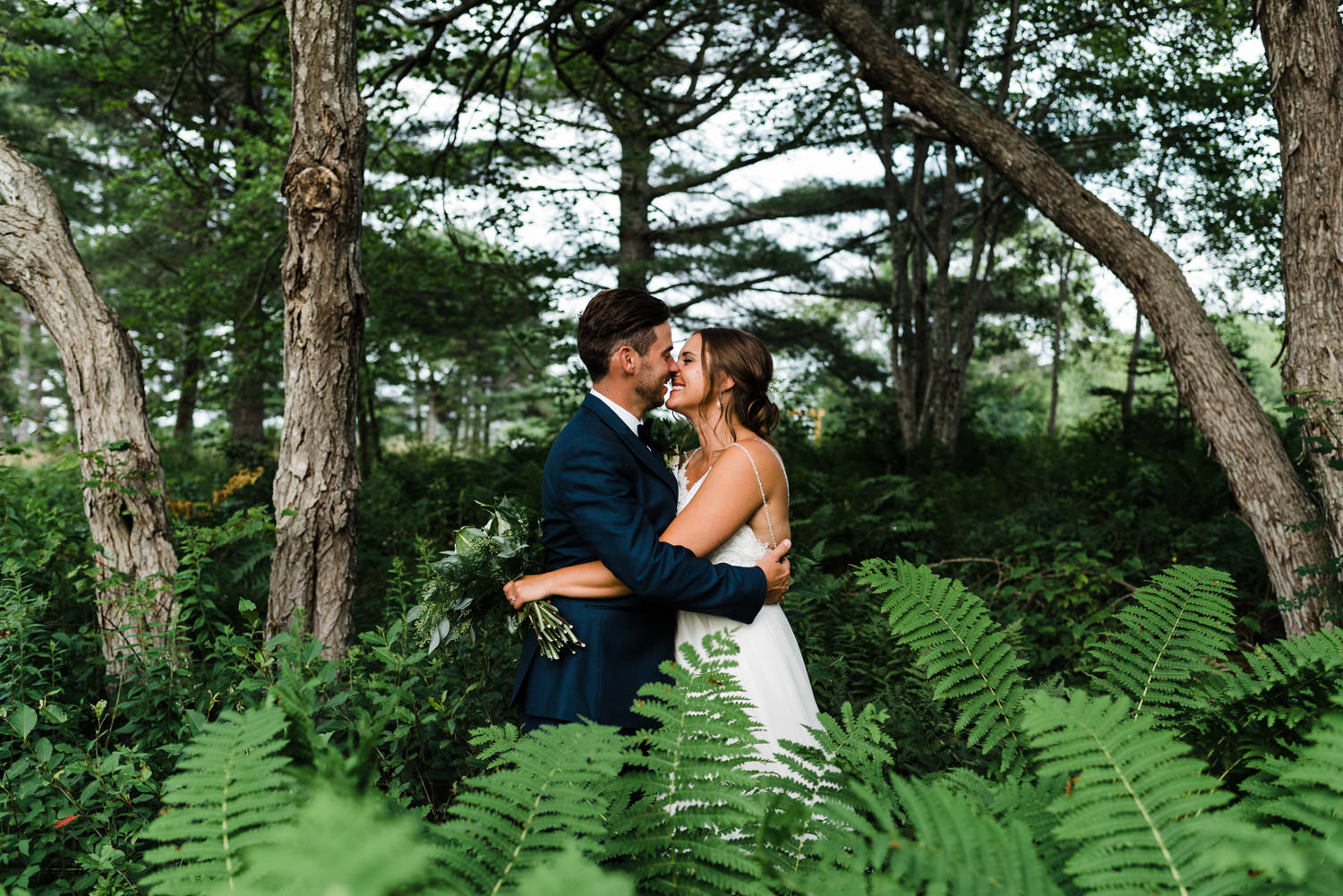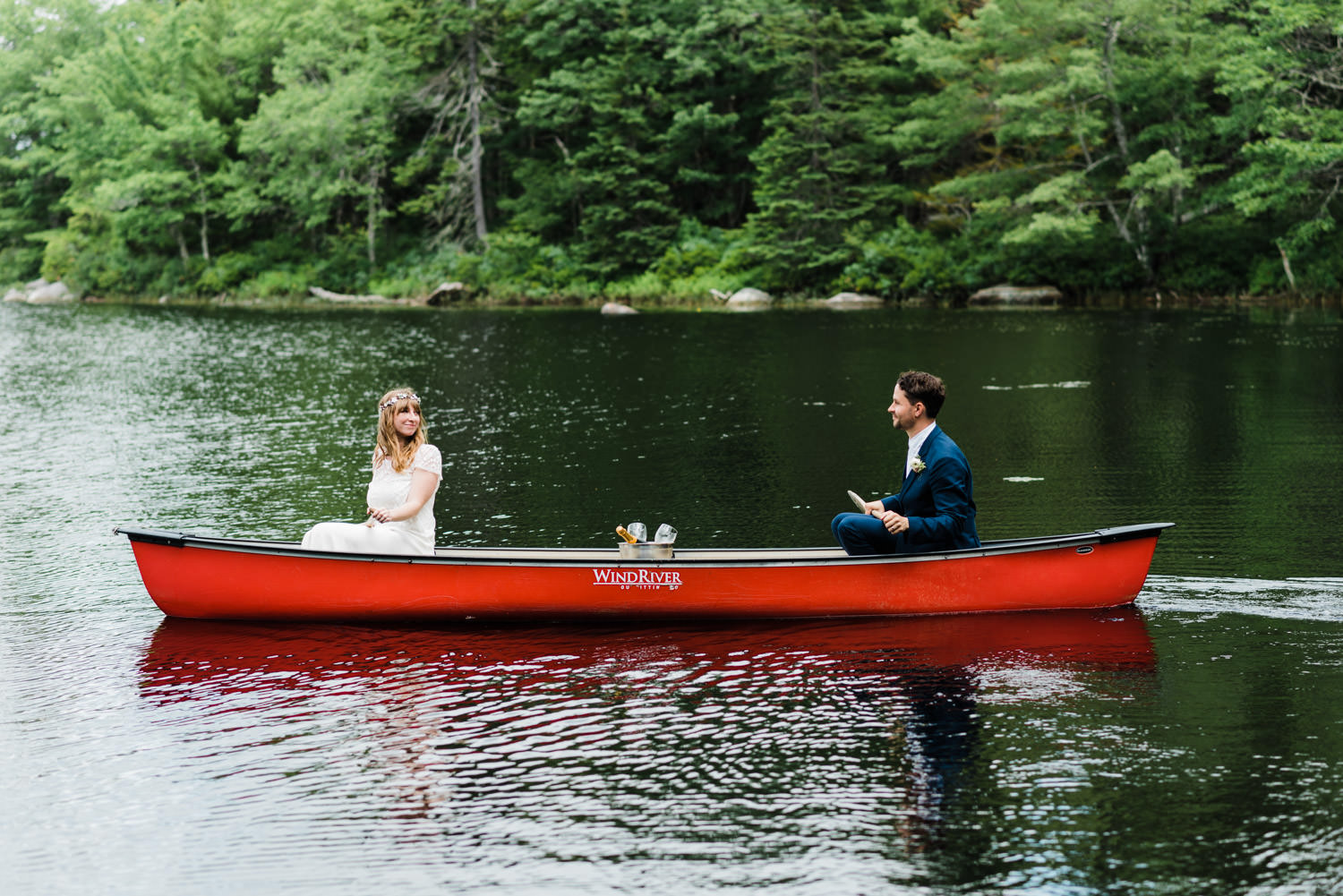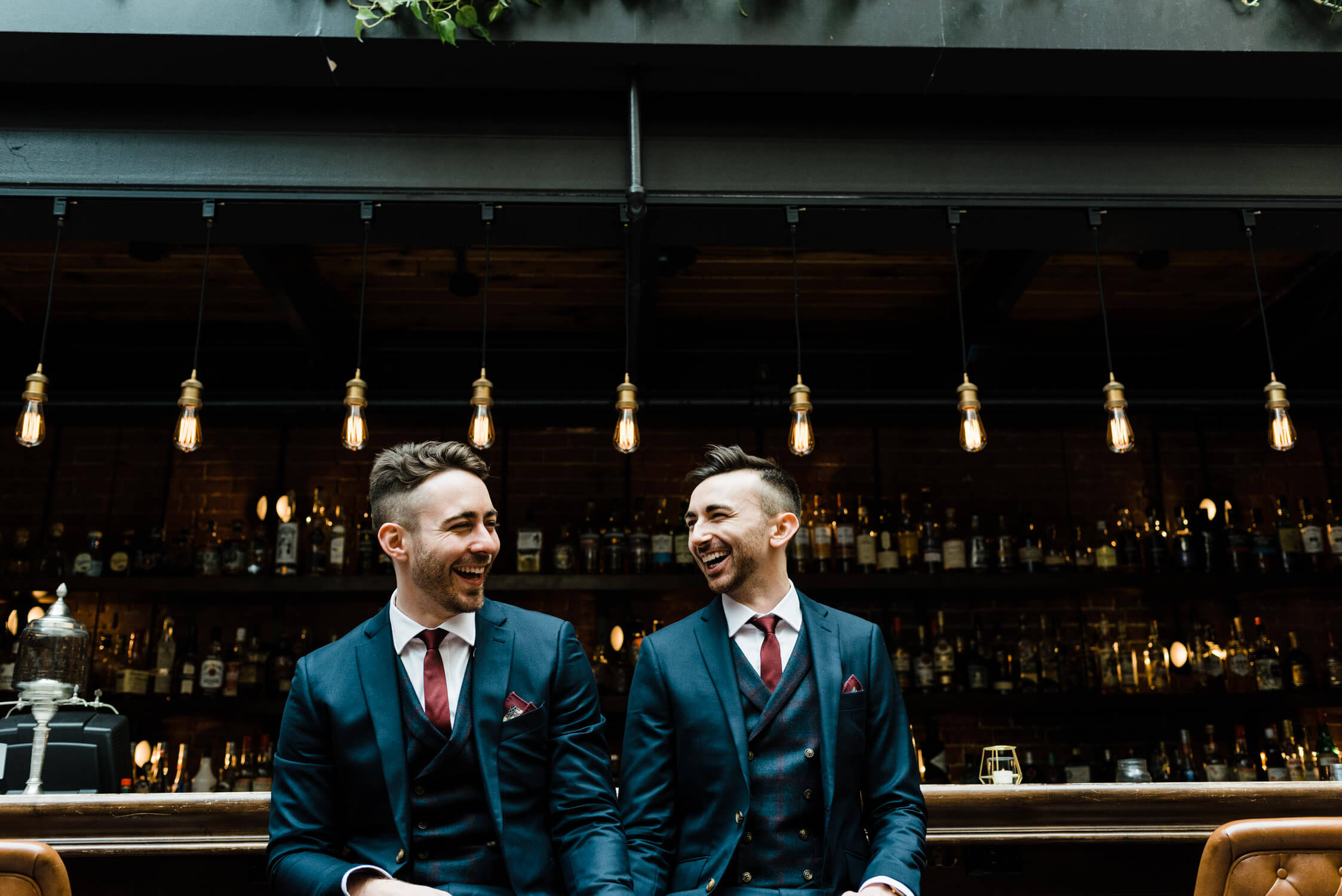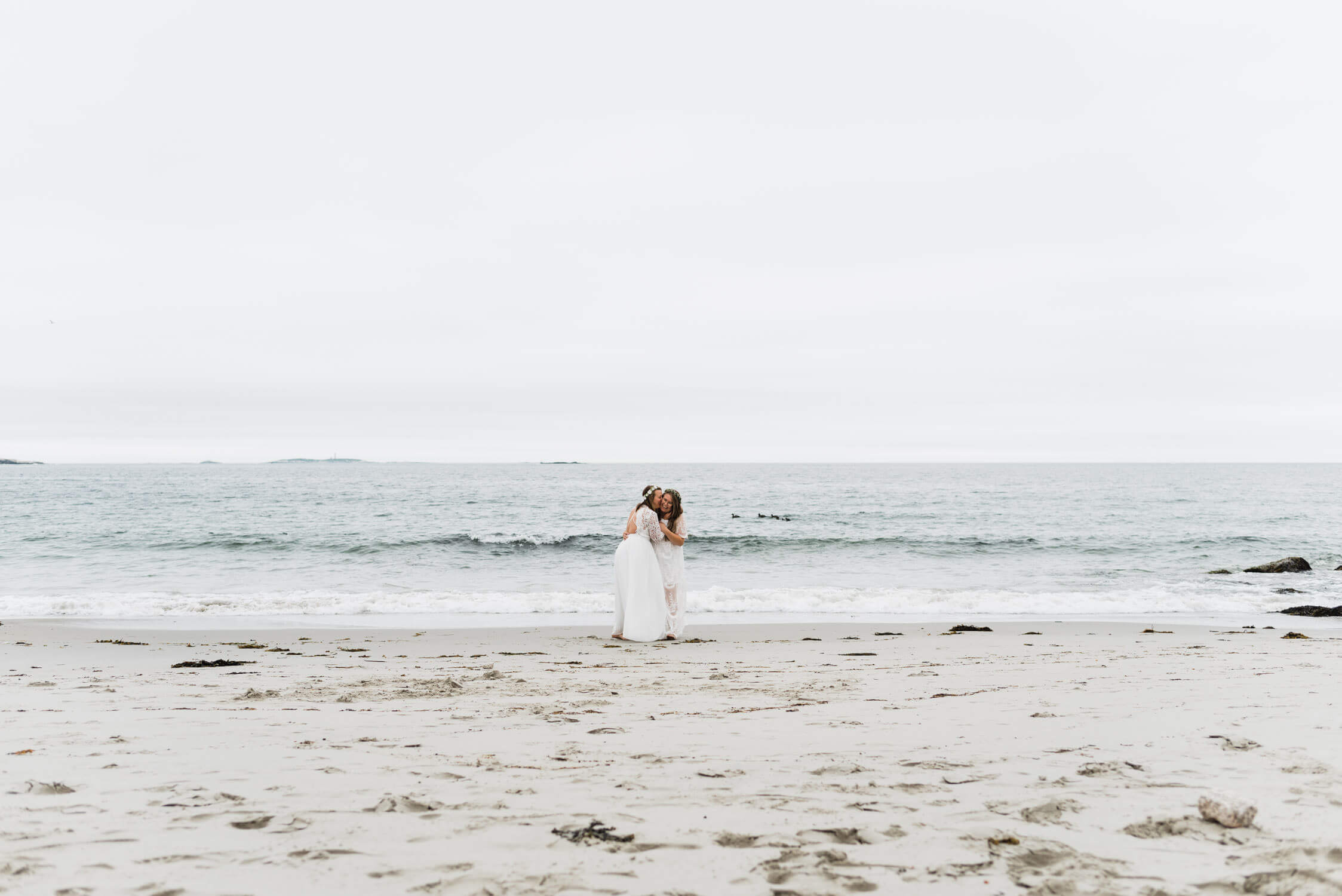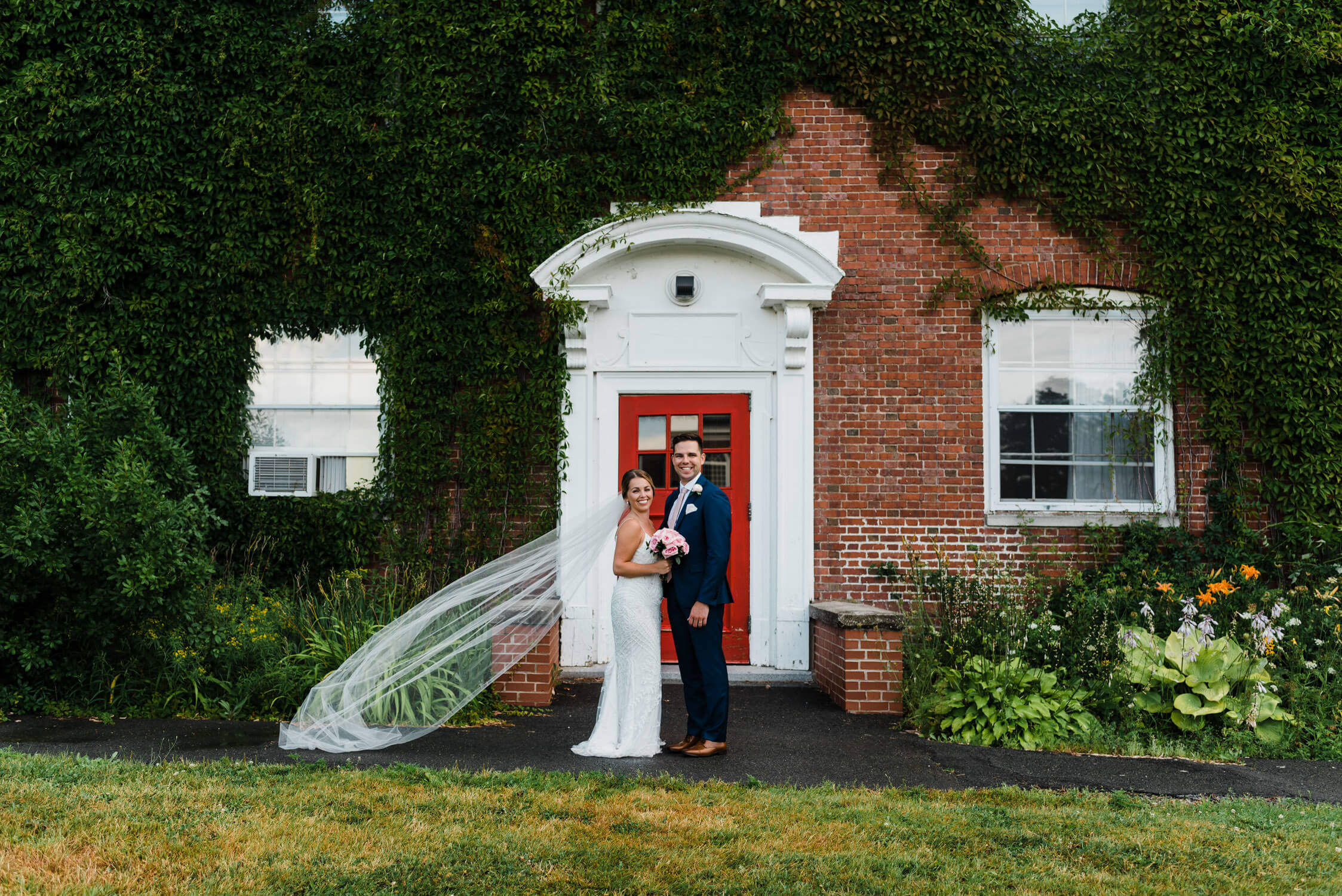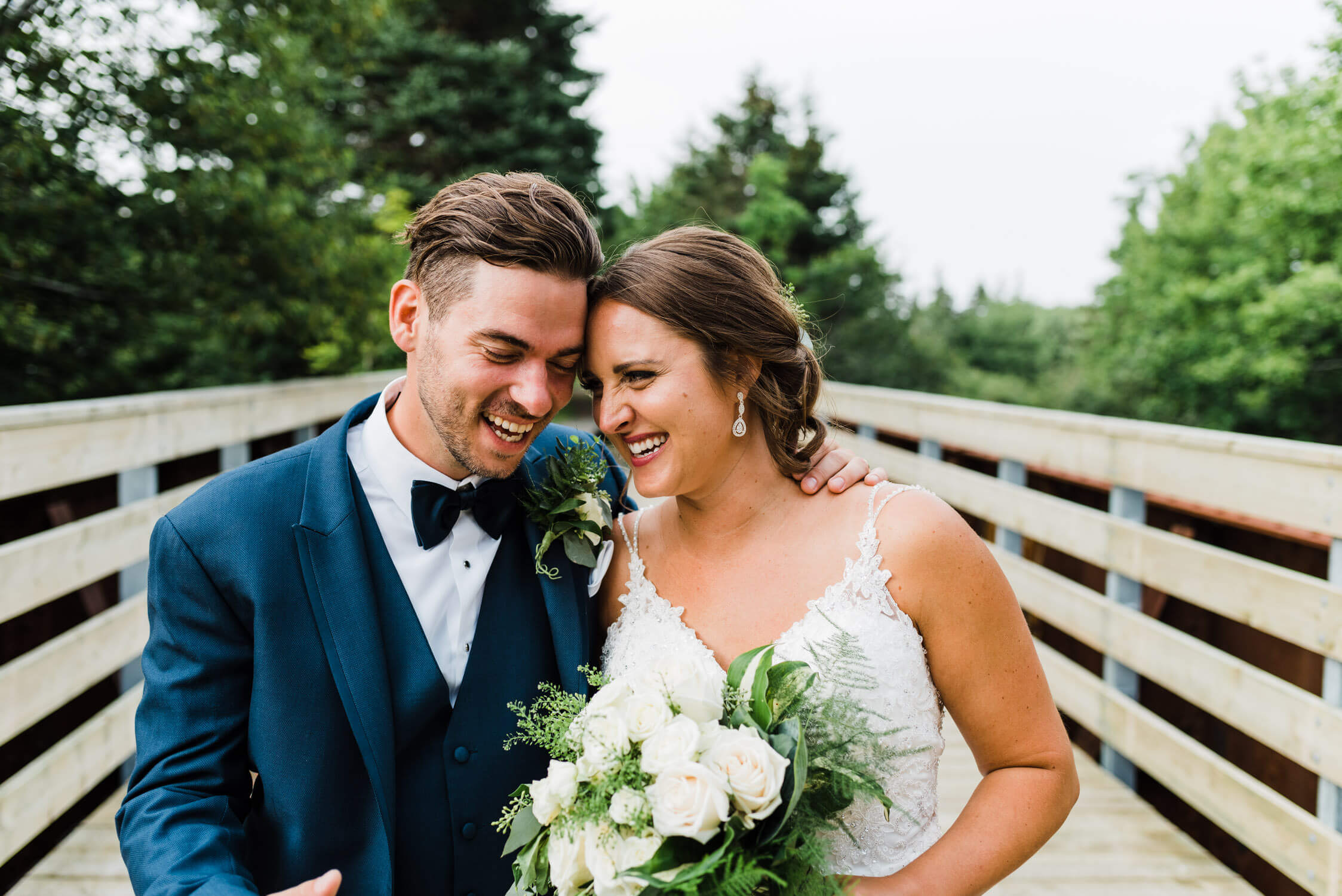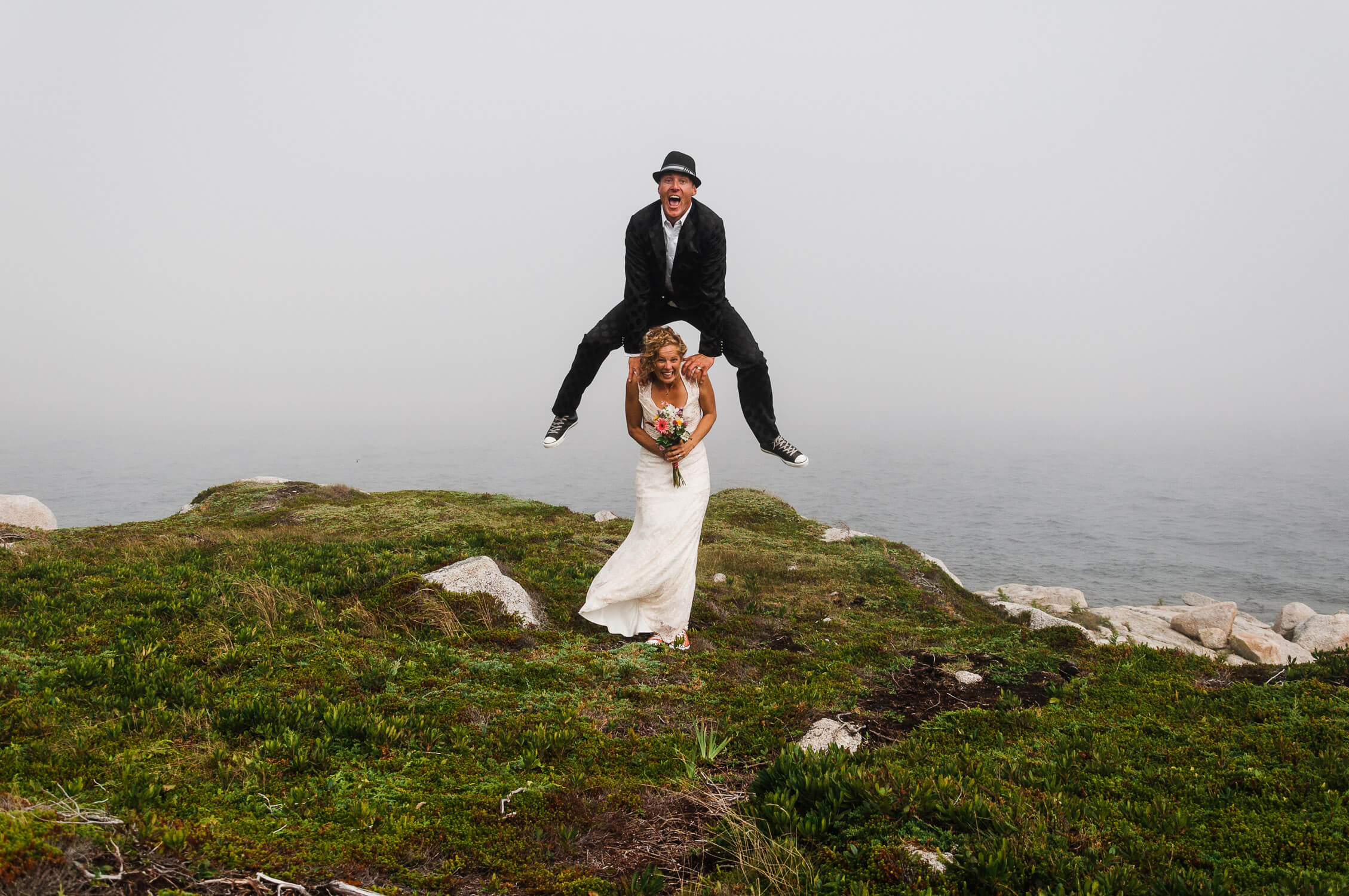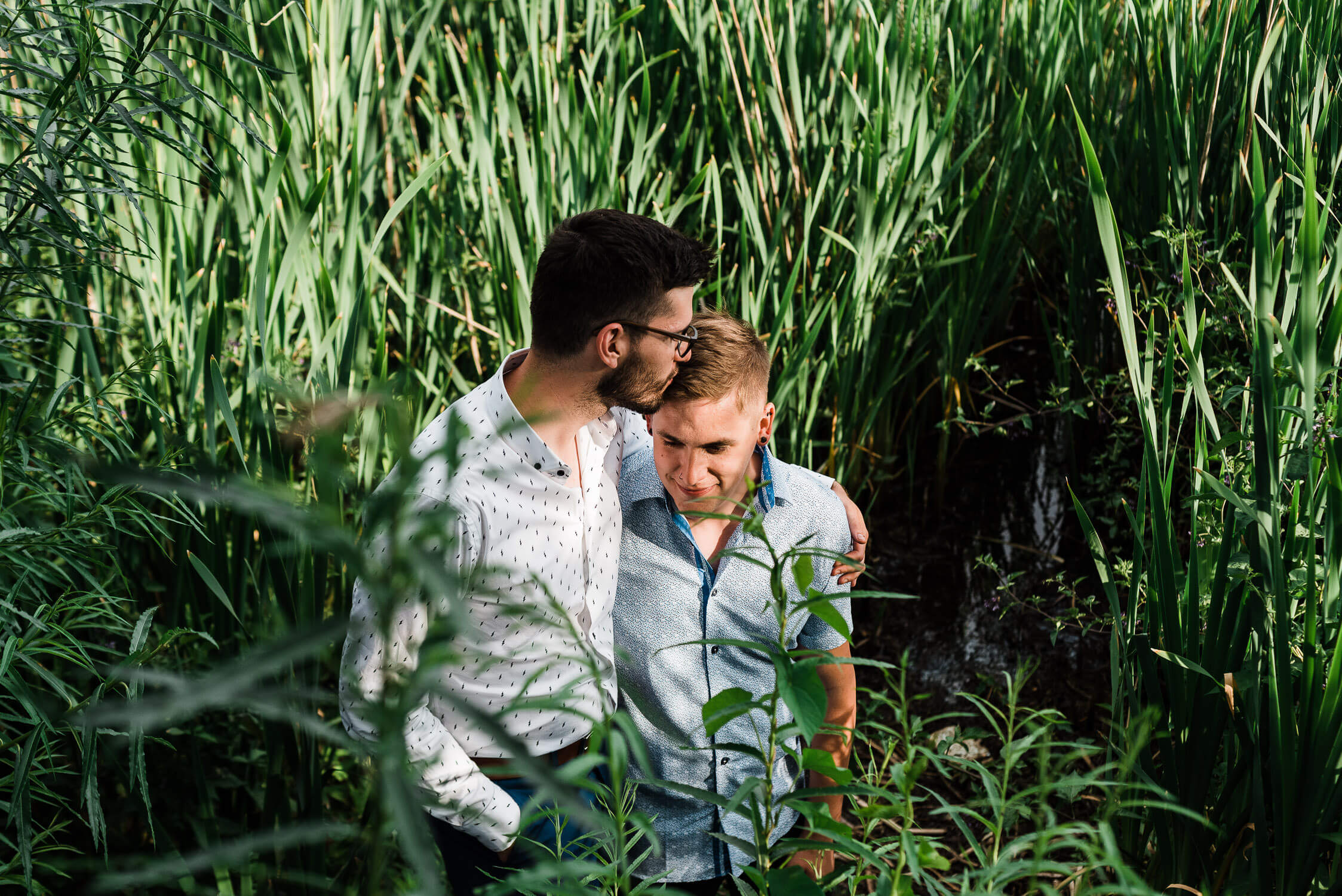 The ceremony is always documented as it happens. I try my best to get the reactions of you and your guests as well as the details of the ceremony.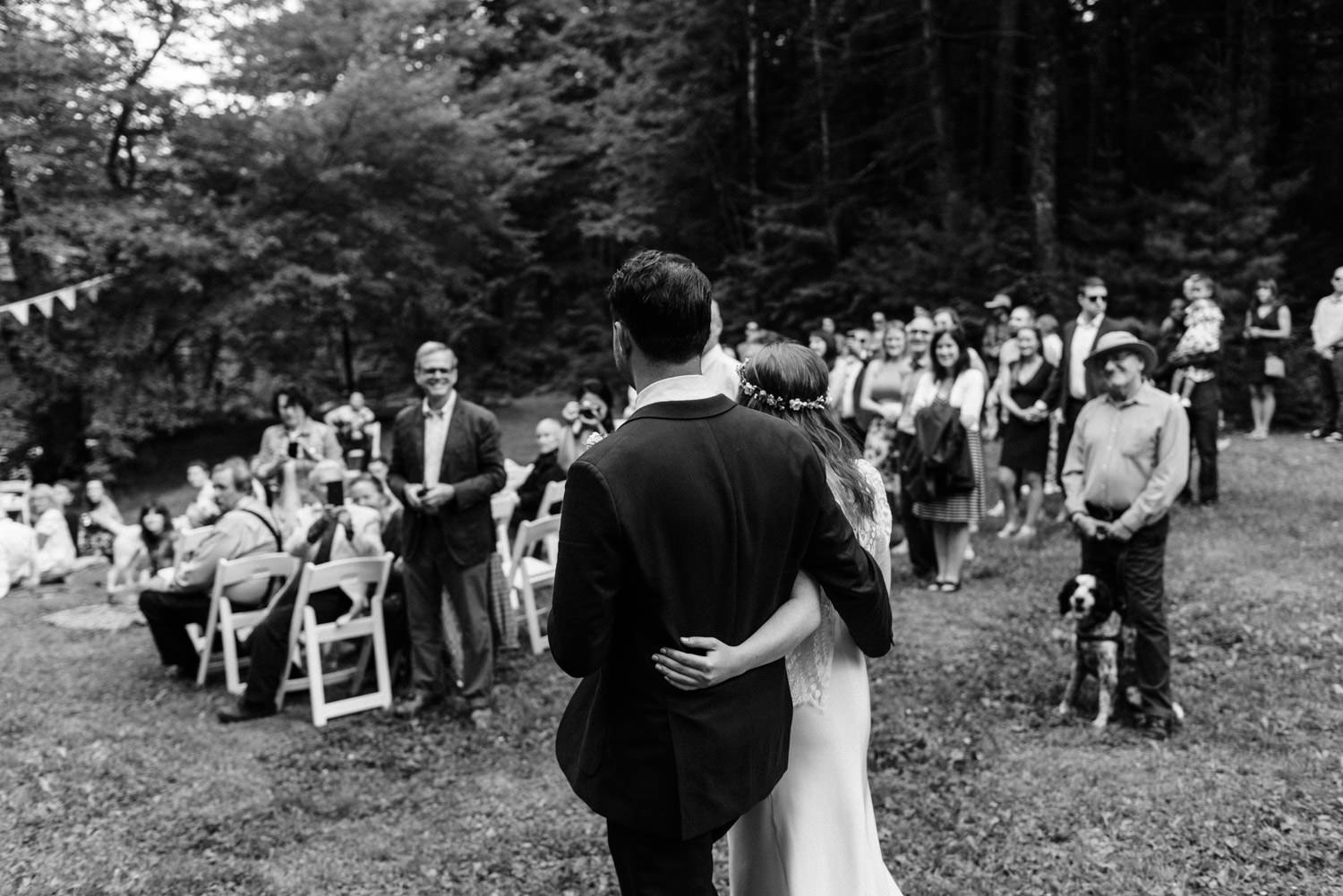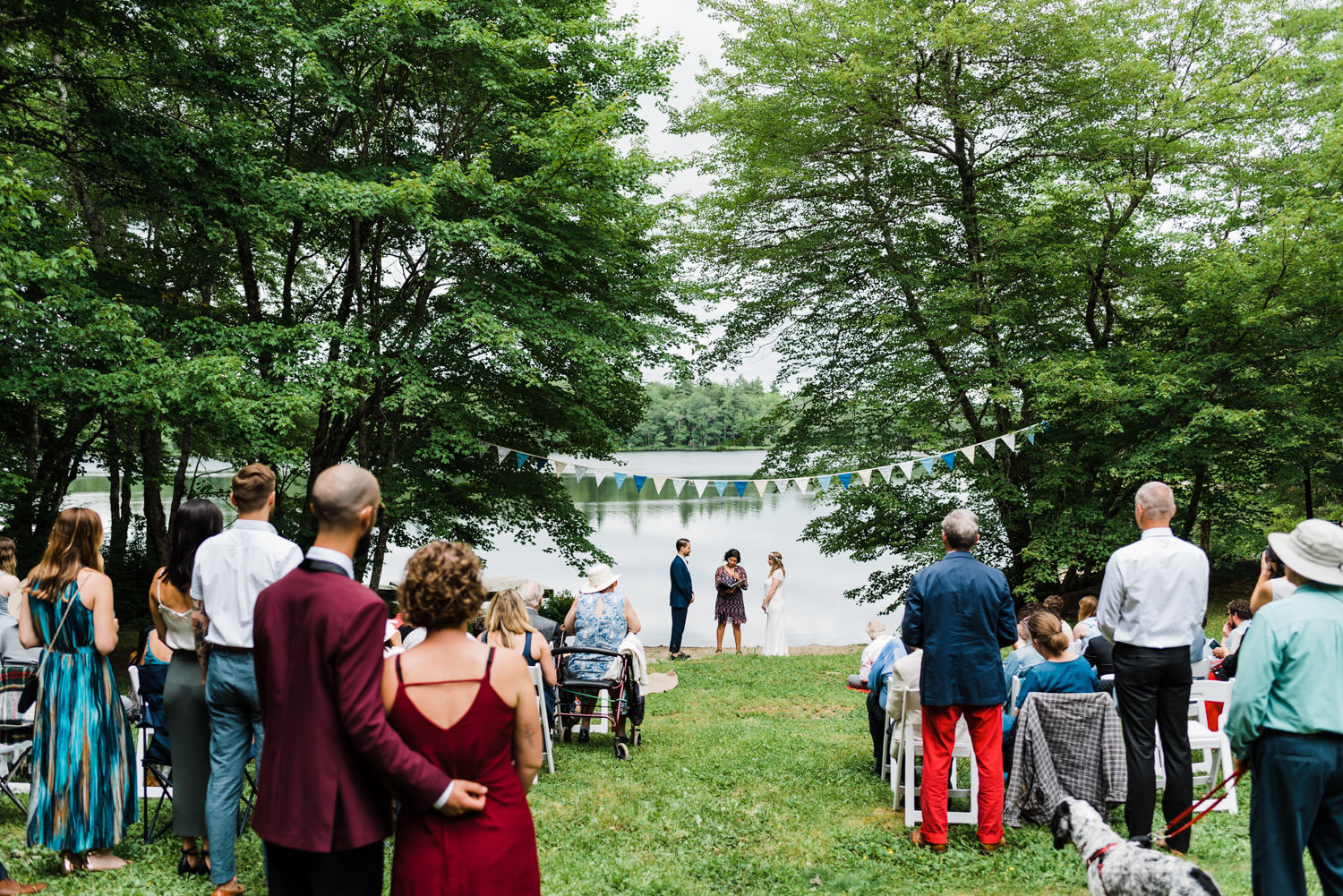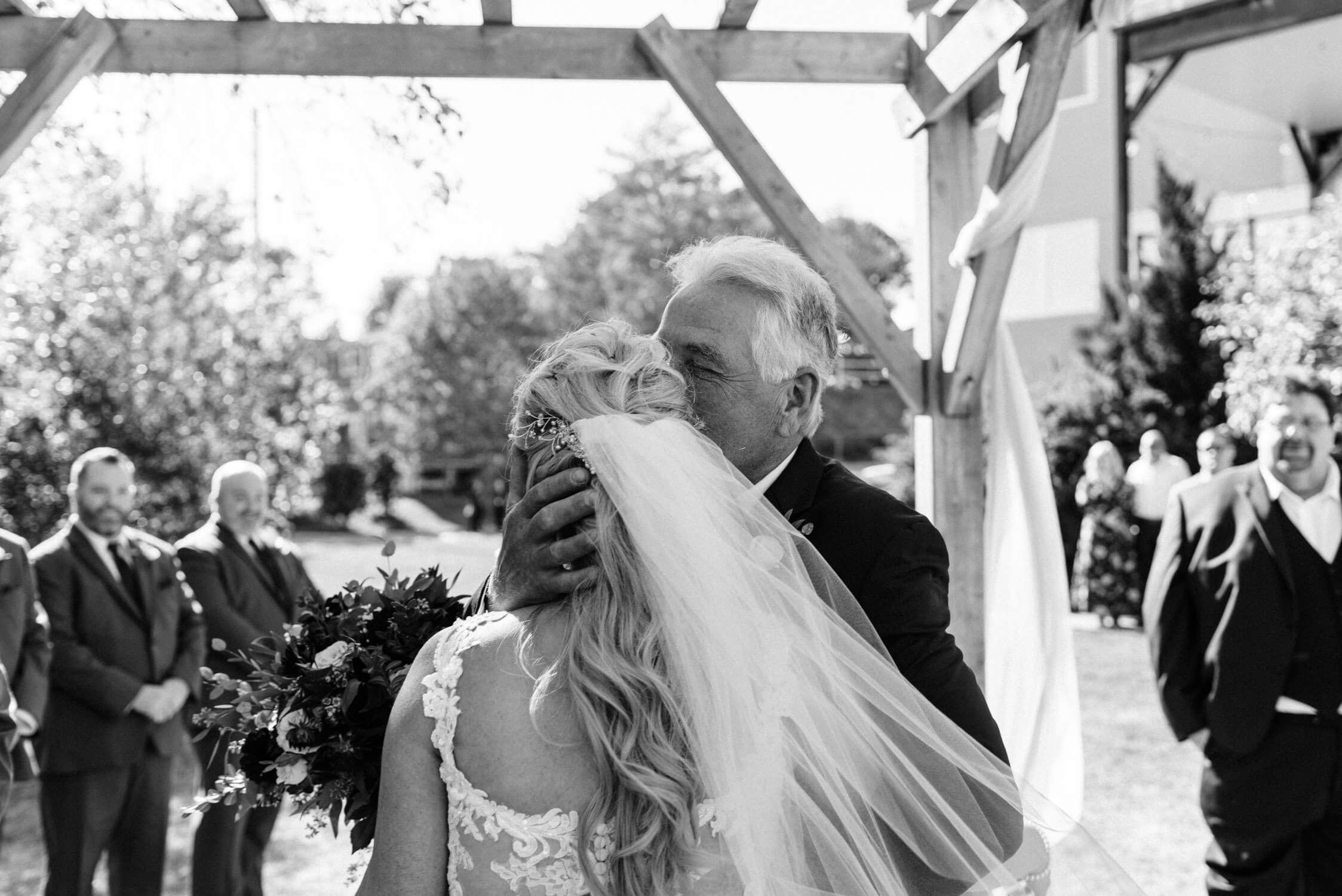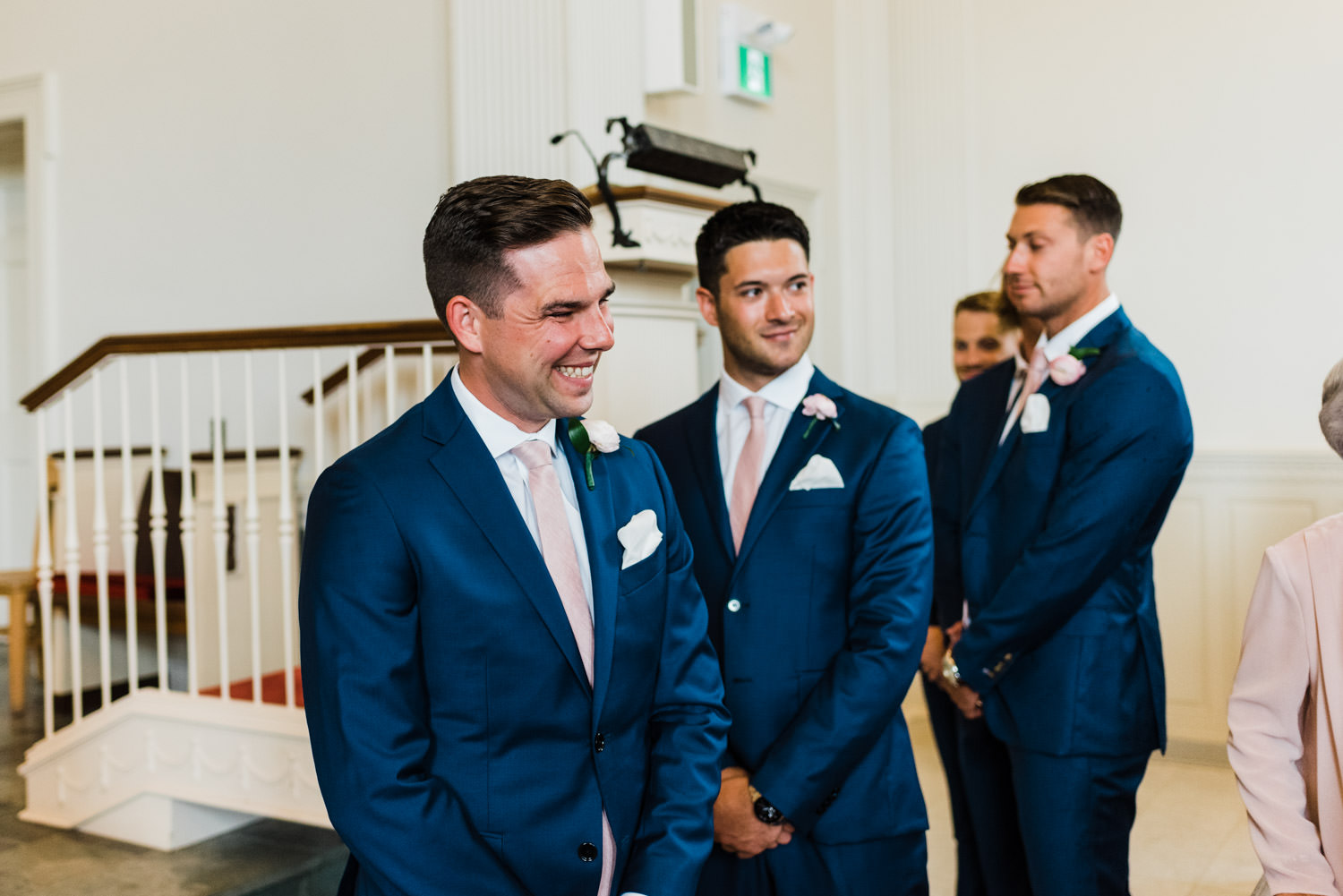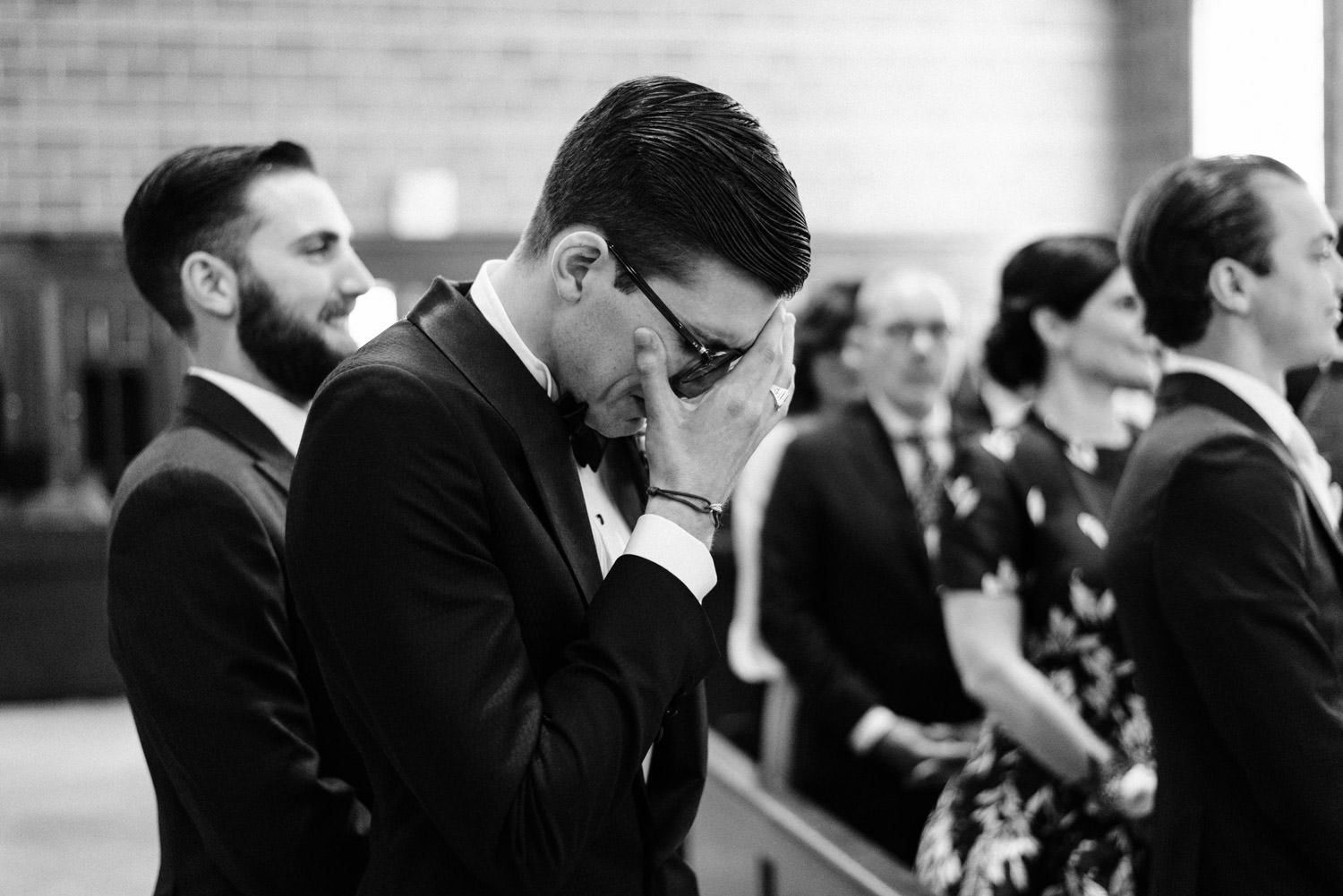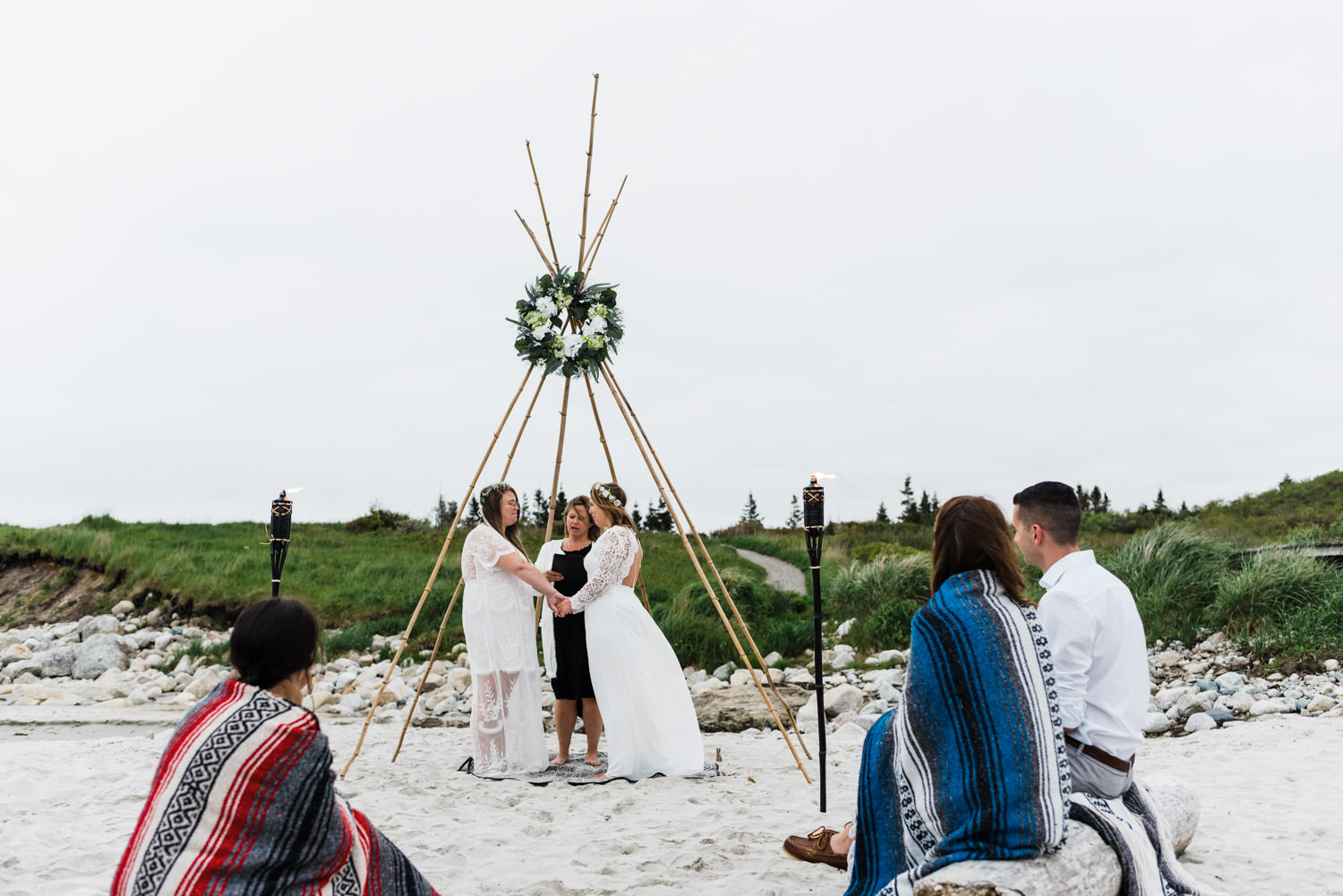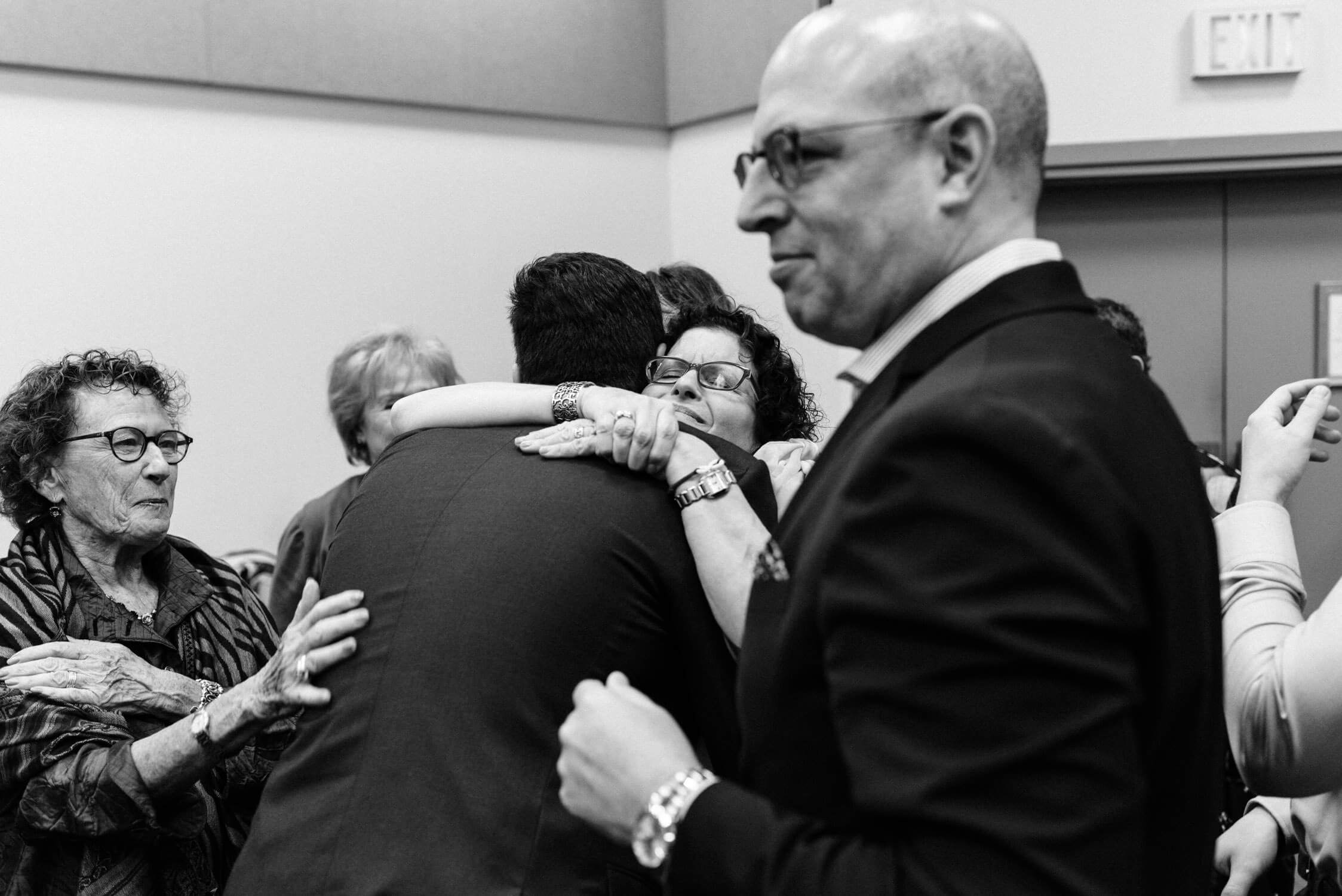 Next will be the family photos unless they were shot earlier. These traditional photos become treasured memories for many of my clients as they are usually the ones that get printed for Christmas gifts or other special occasions! I'll require a shot list for these photos and if possible, a helper that knows the family members so they can help me round them up!
Cocktail hour is a time for candids! You can also wave me over to take any other photos you want with your guests during this time. If you didn't opt for doing all your photos before the ceremony this is usually the time to take those.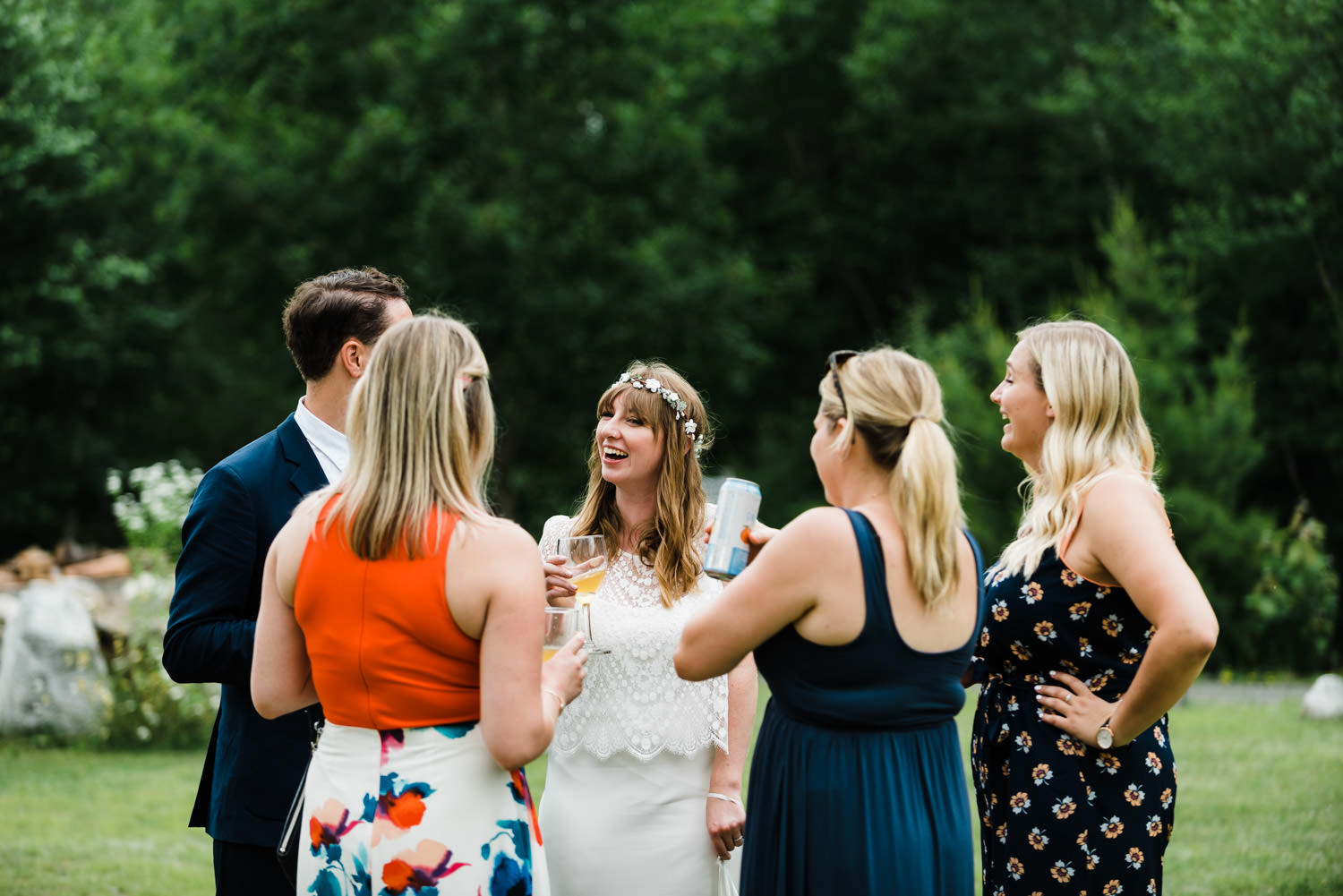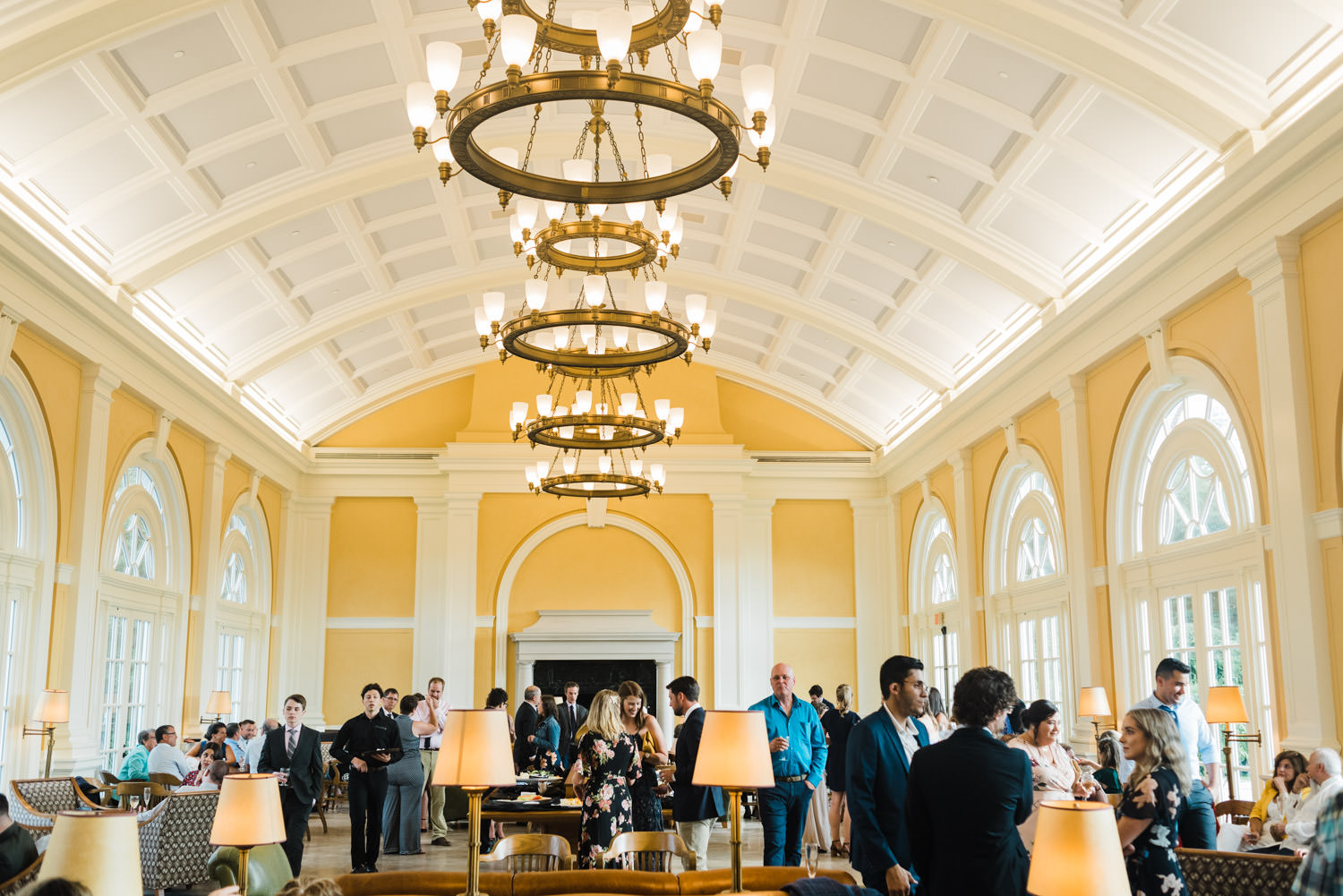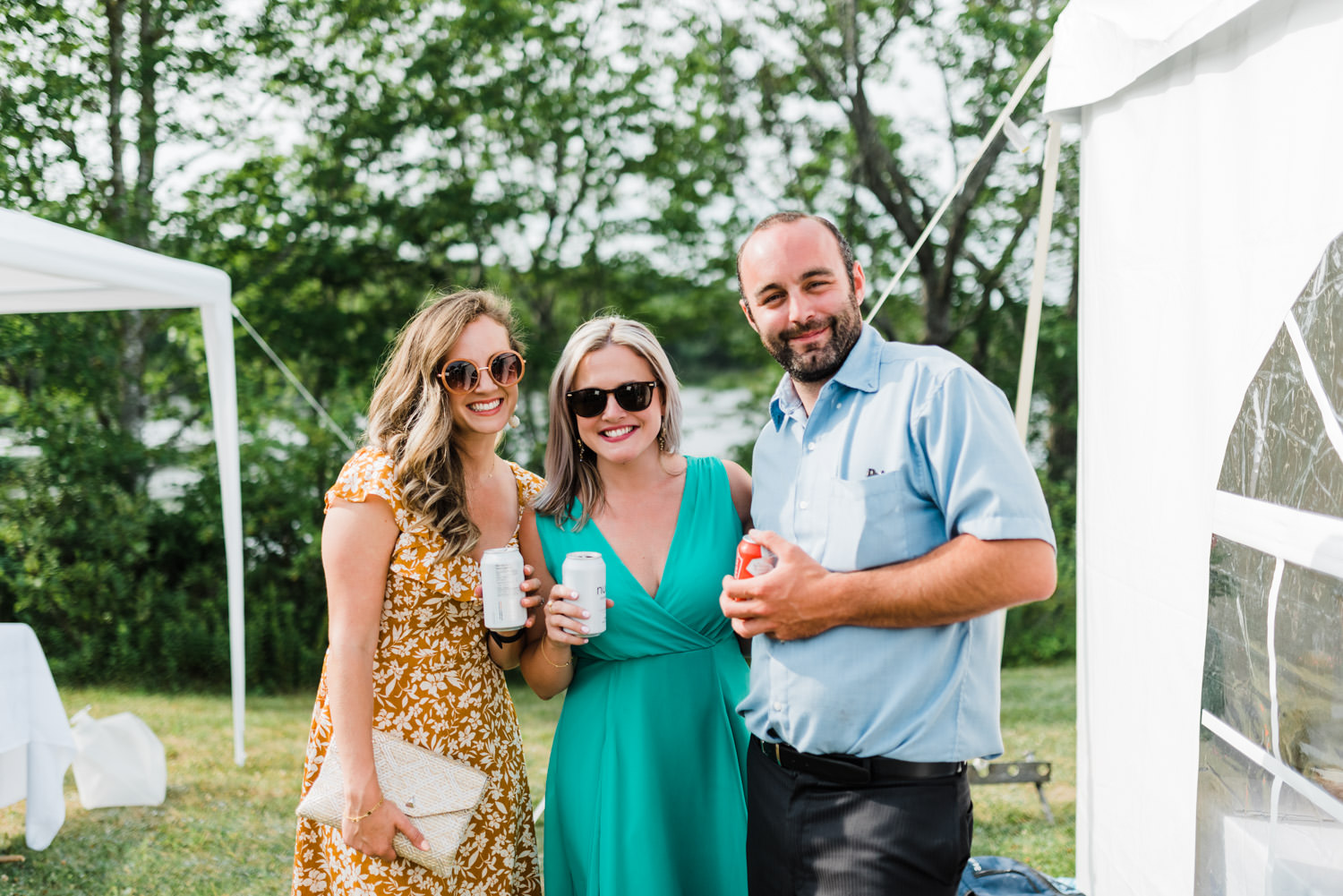 When possible I try to get photos of the reception area set up before all the guests enter as I know you put a lot of planning into the space and all of the little details throughout it!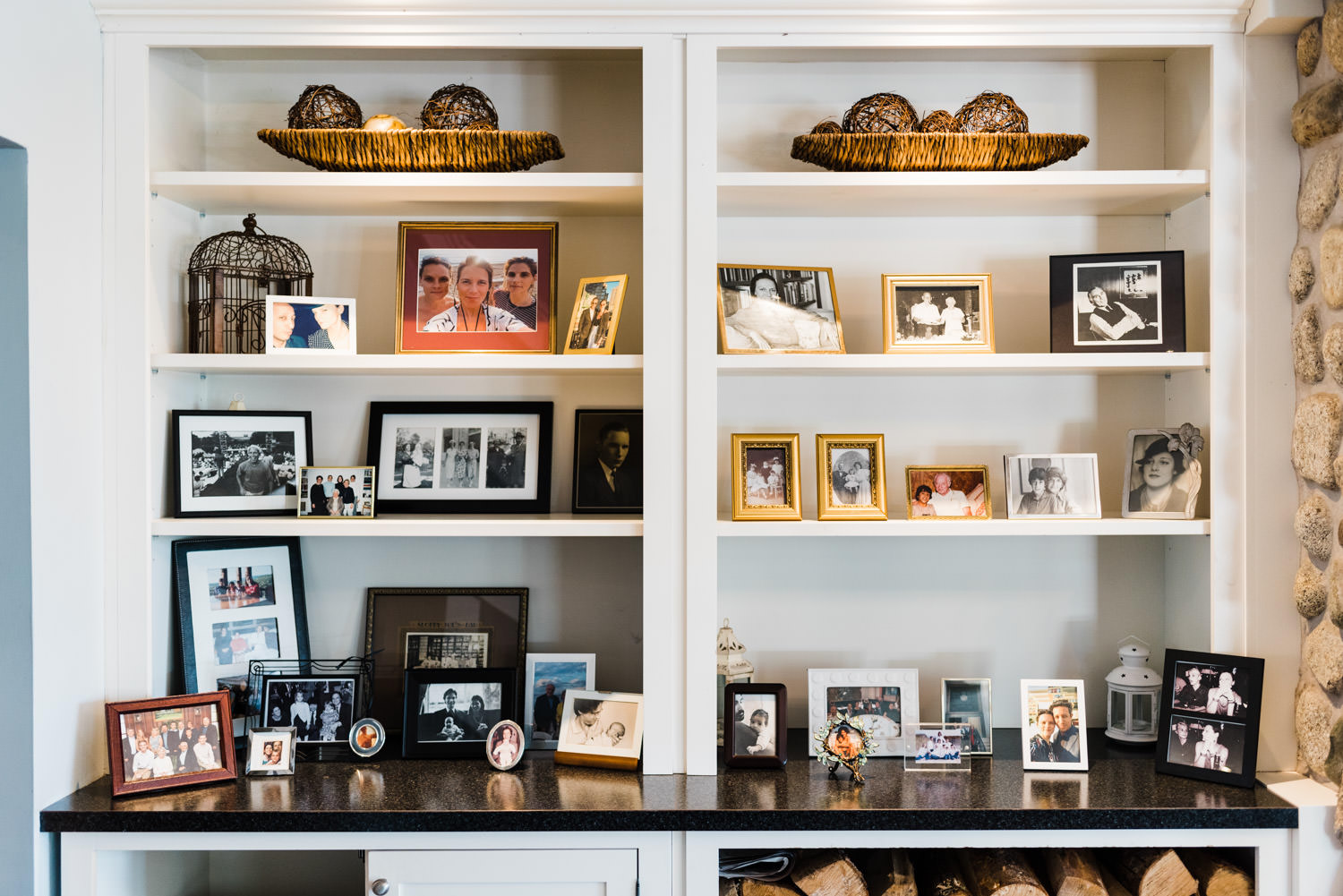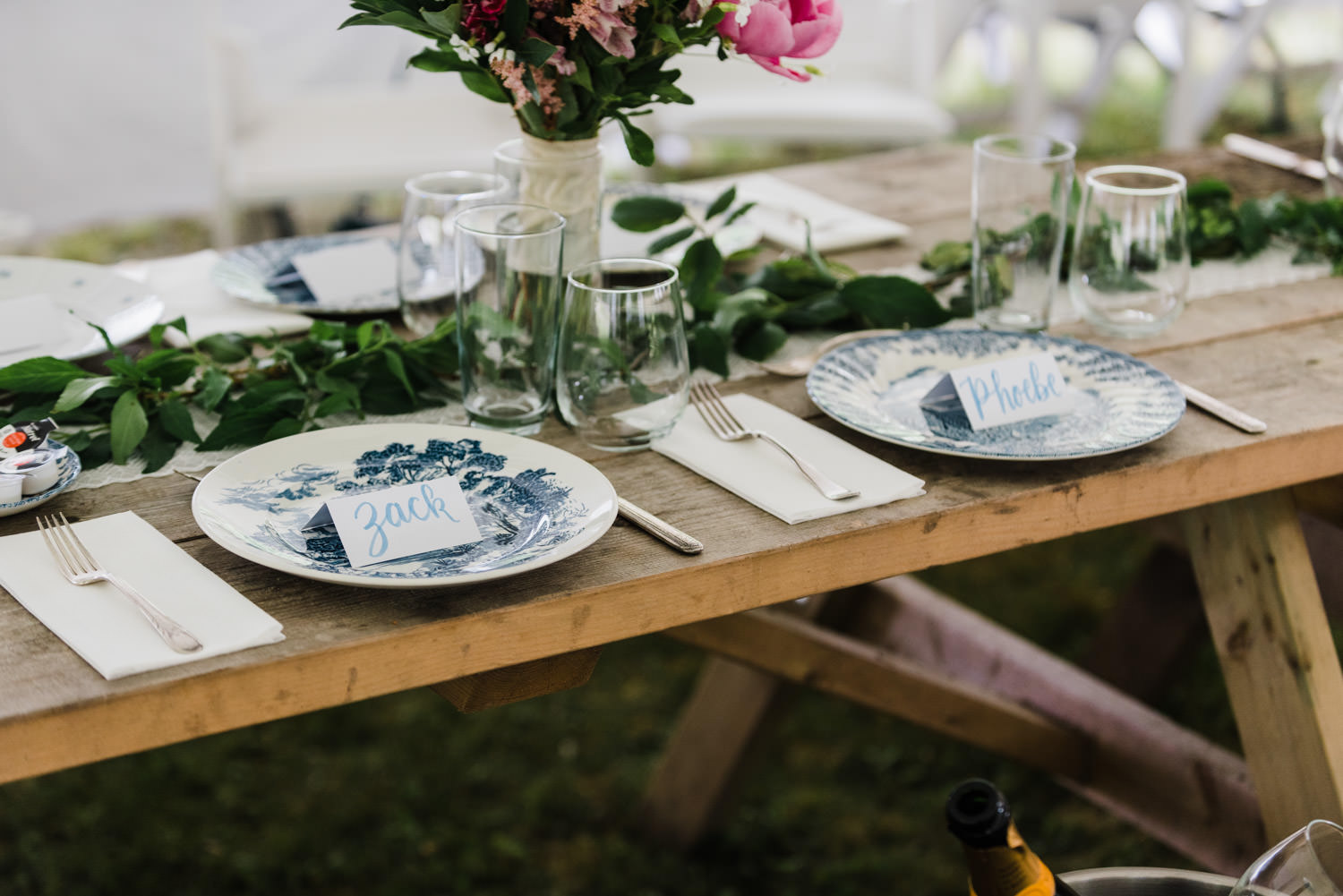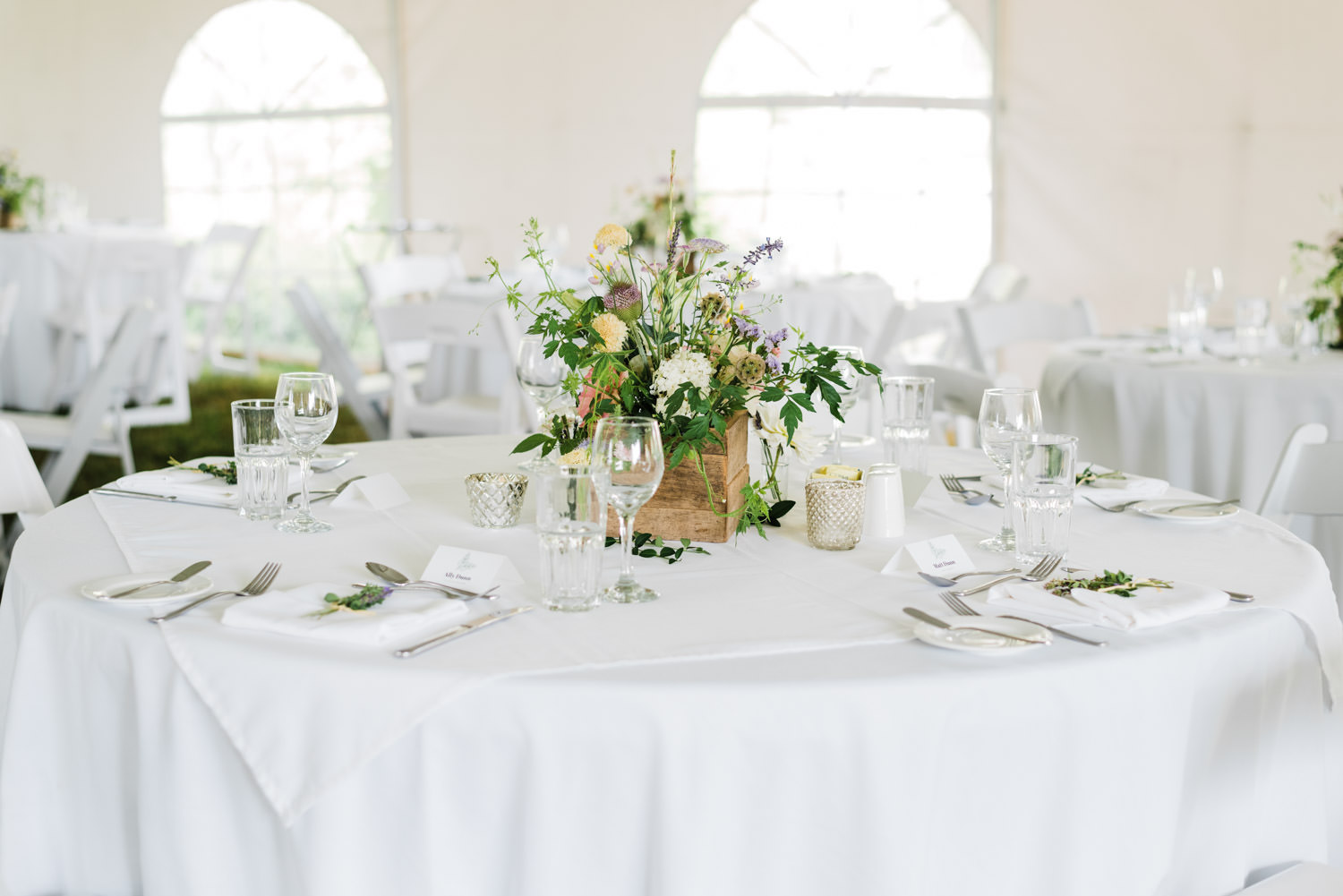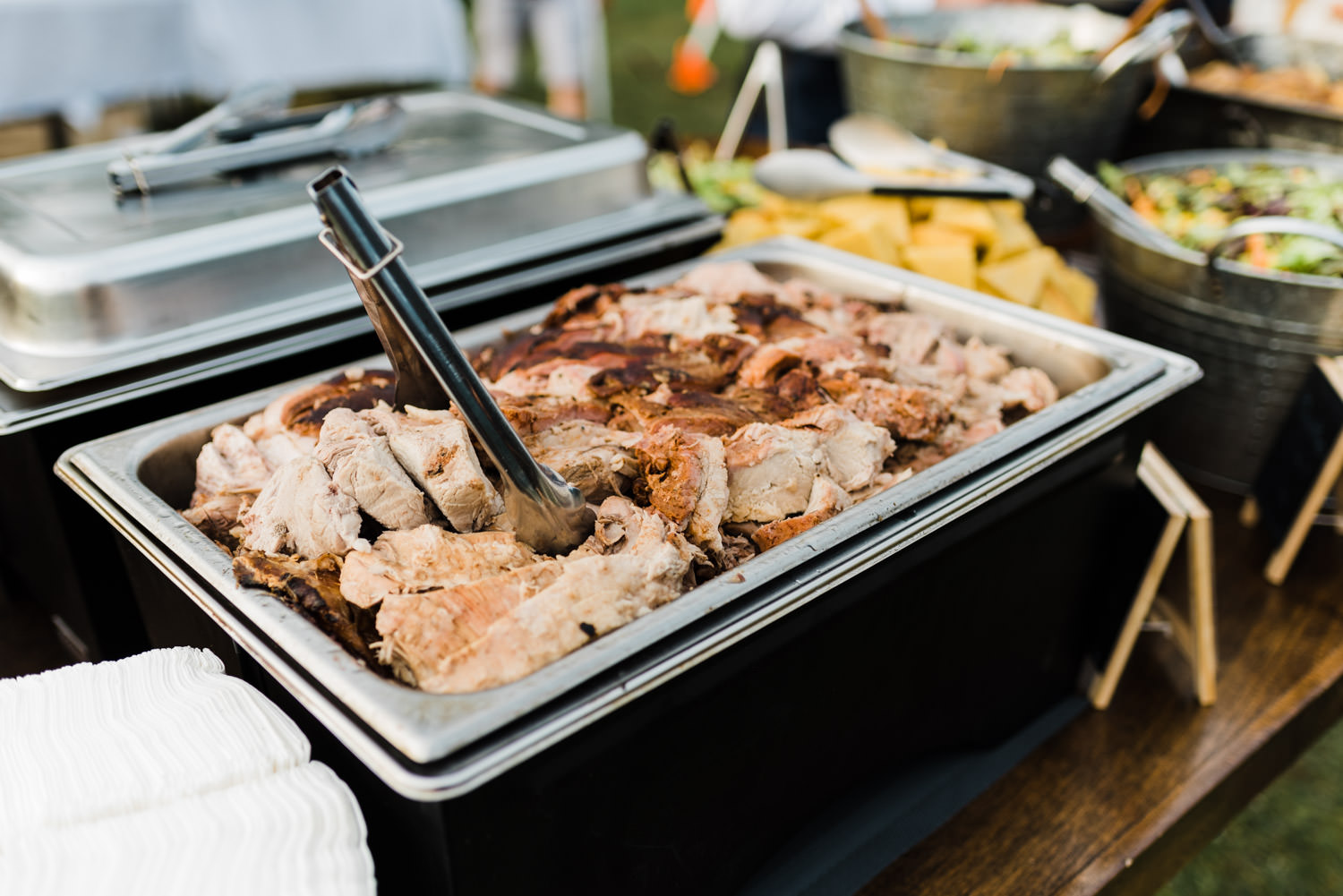 During the dinner and reception I take photos of the speeches and guest reactions. As mentioned in my FAQ, my assistant and I would like to be sat with your guests while eating. It's best if we eat when you eat so that we don't miss anything!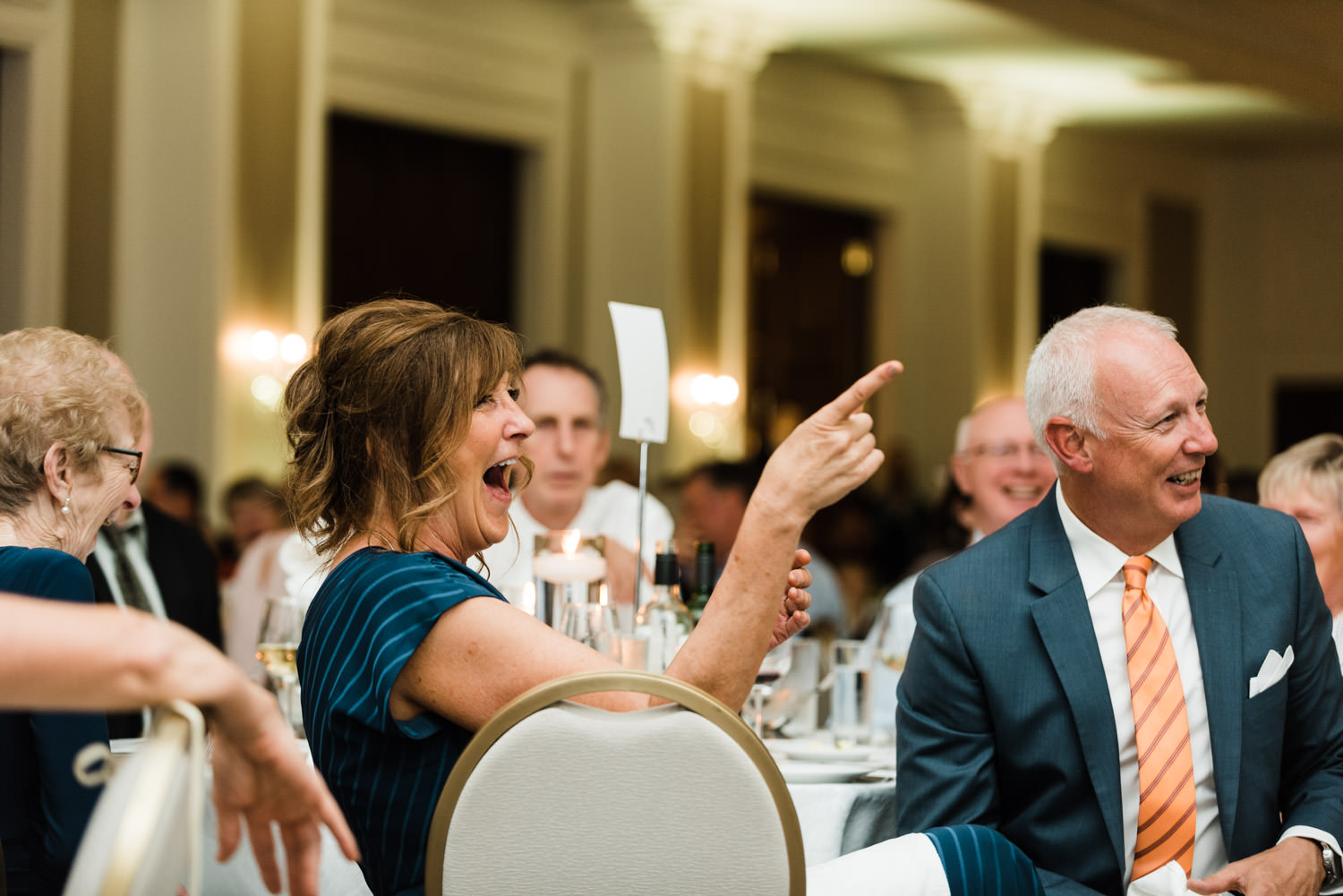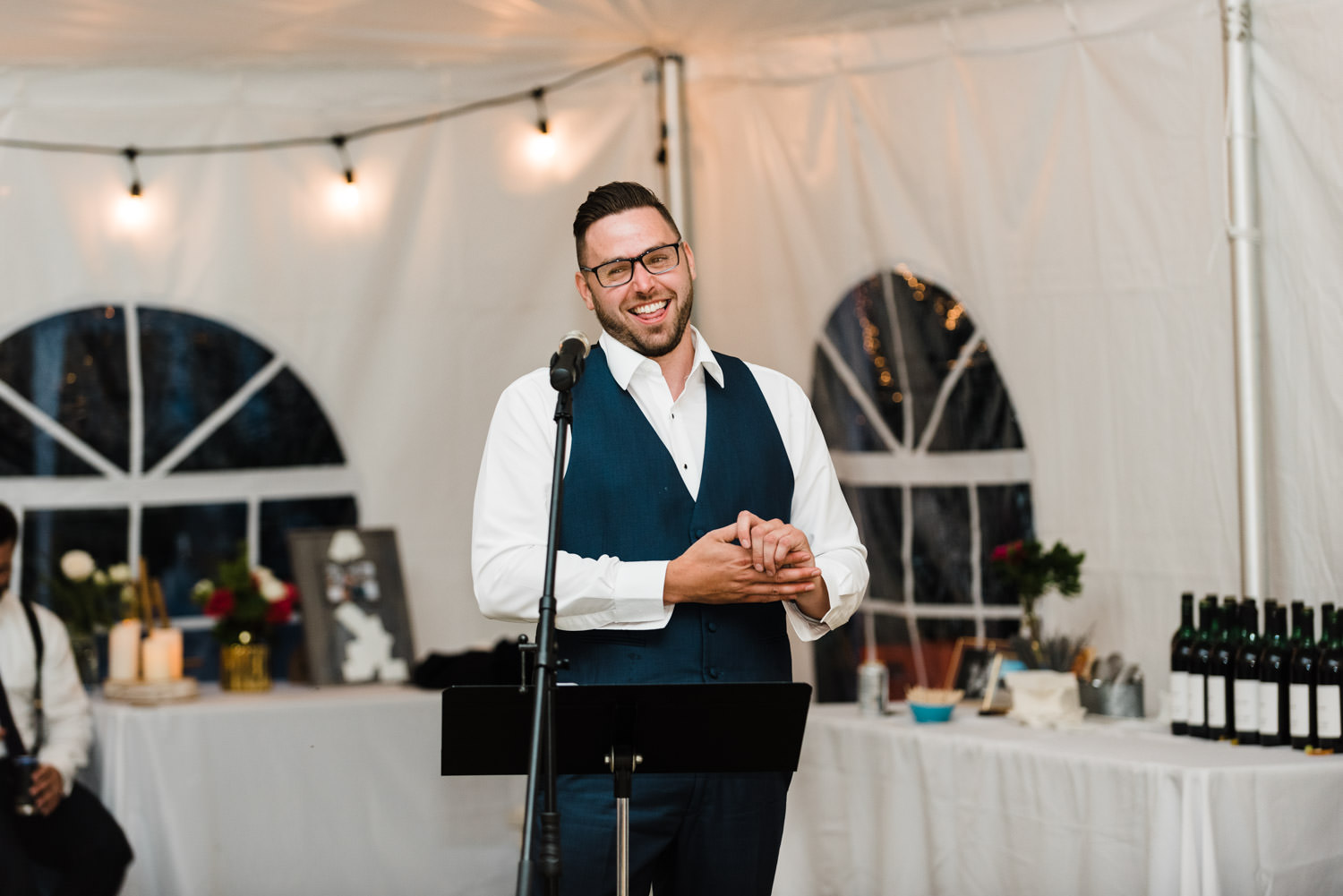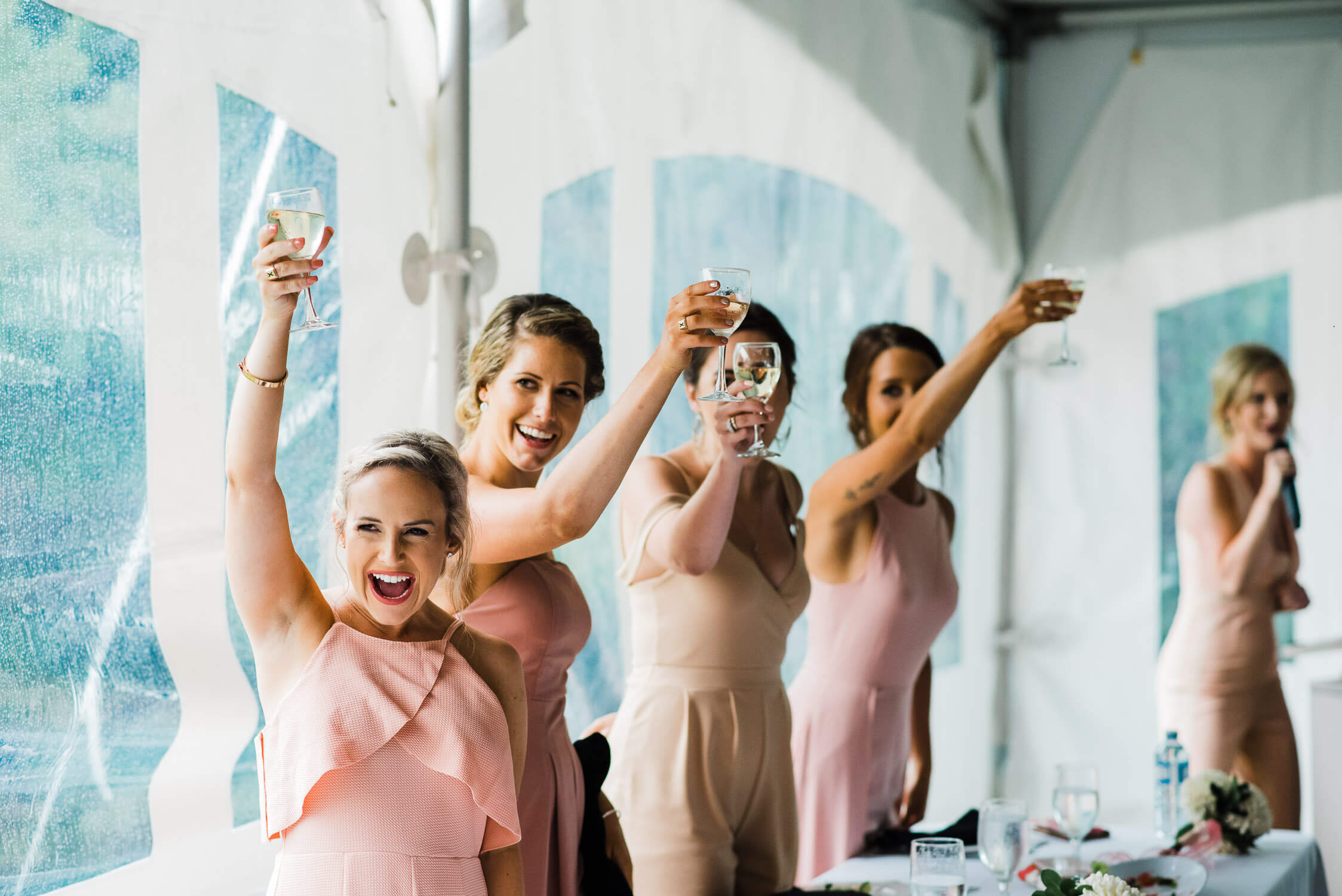 It's always great to schedule a 15 minute break in your speeches so we can get out and catch the sunset!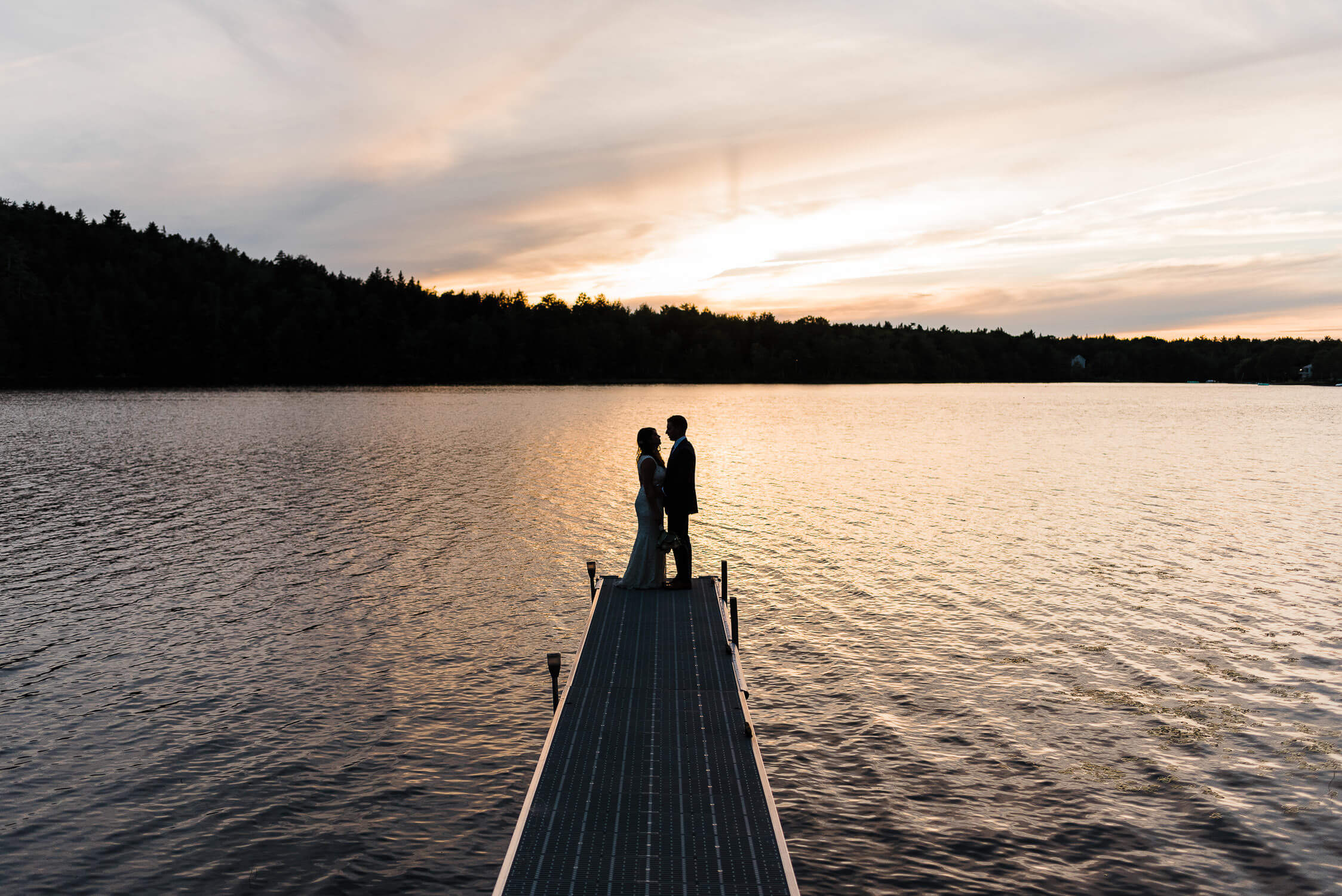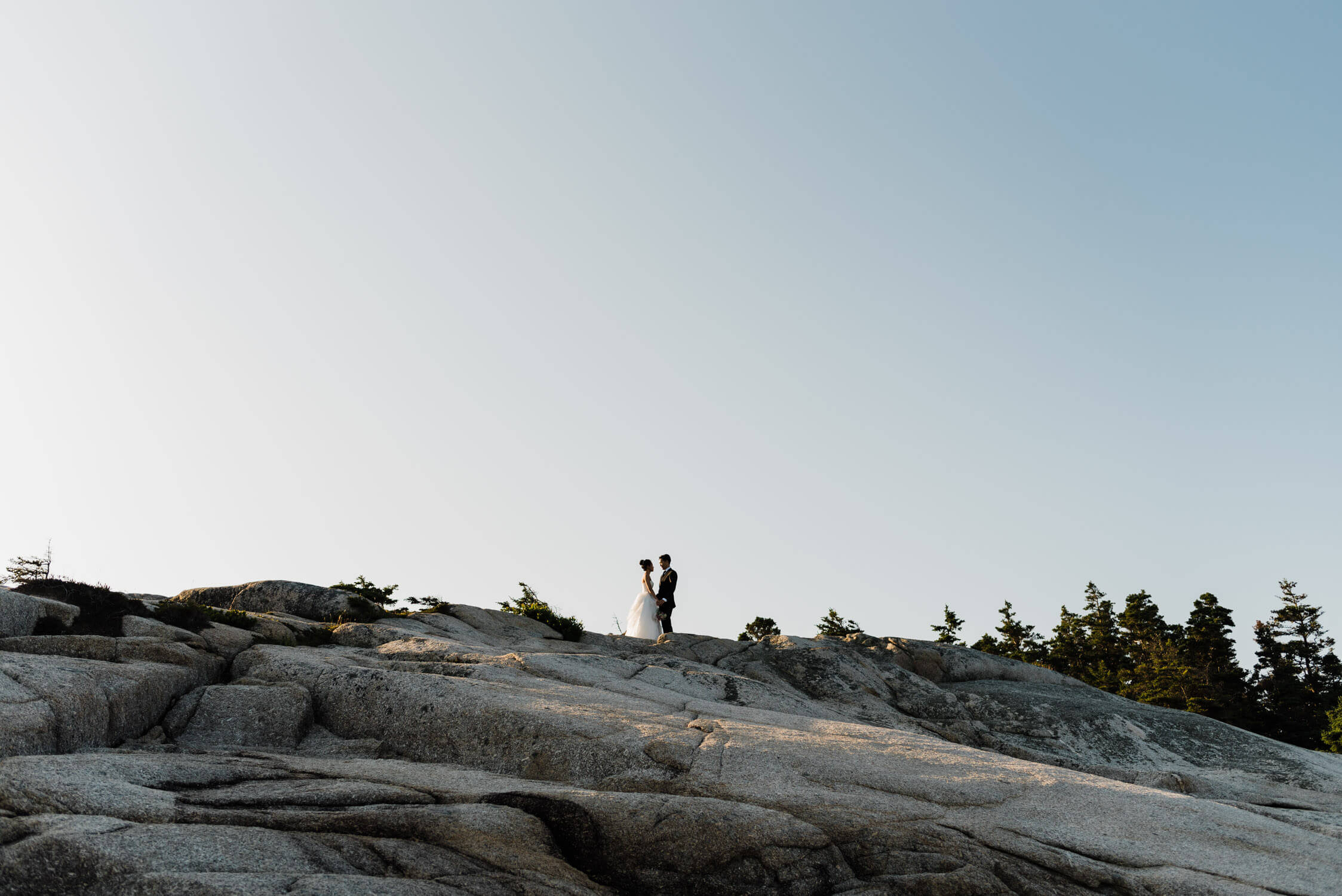 Last but not least… actually, who am I kidding, this is my favourite part of the day — THE DANCE PARTY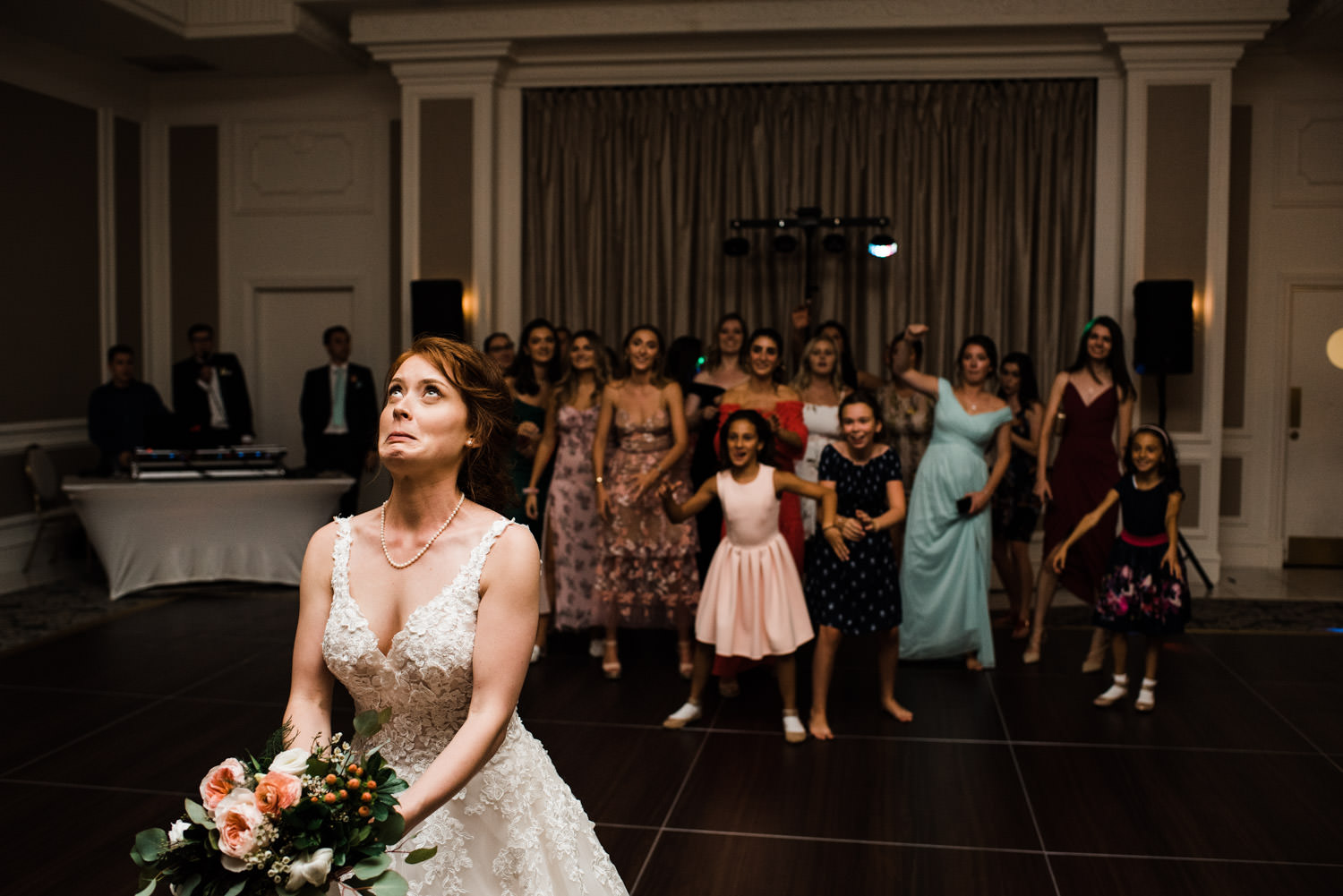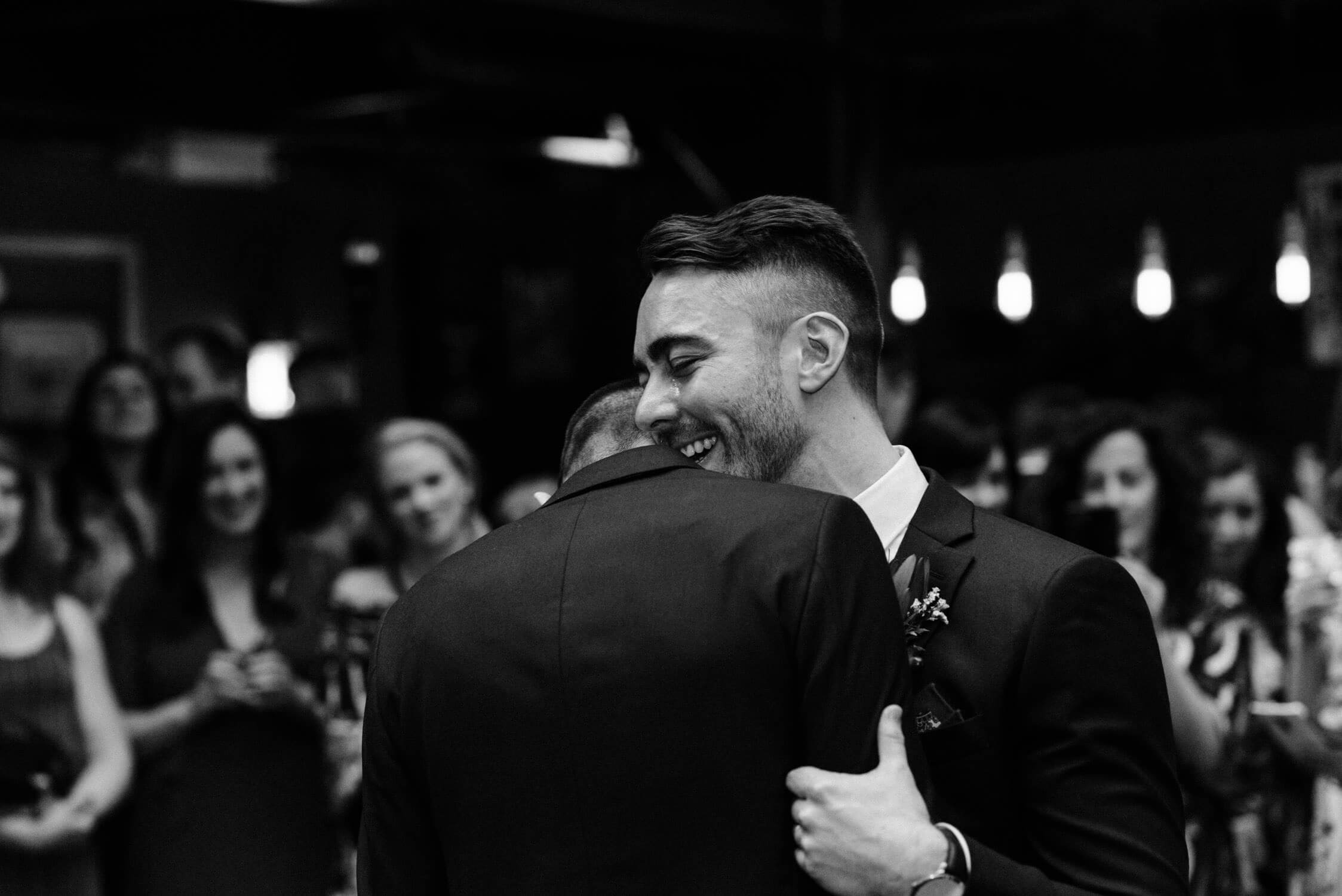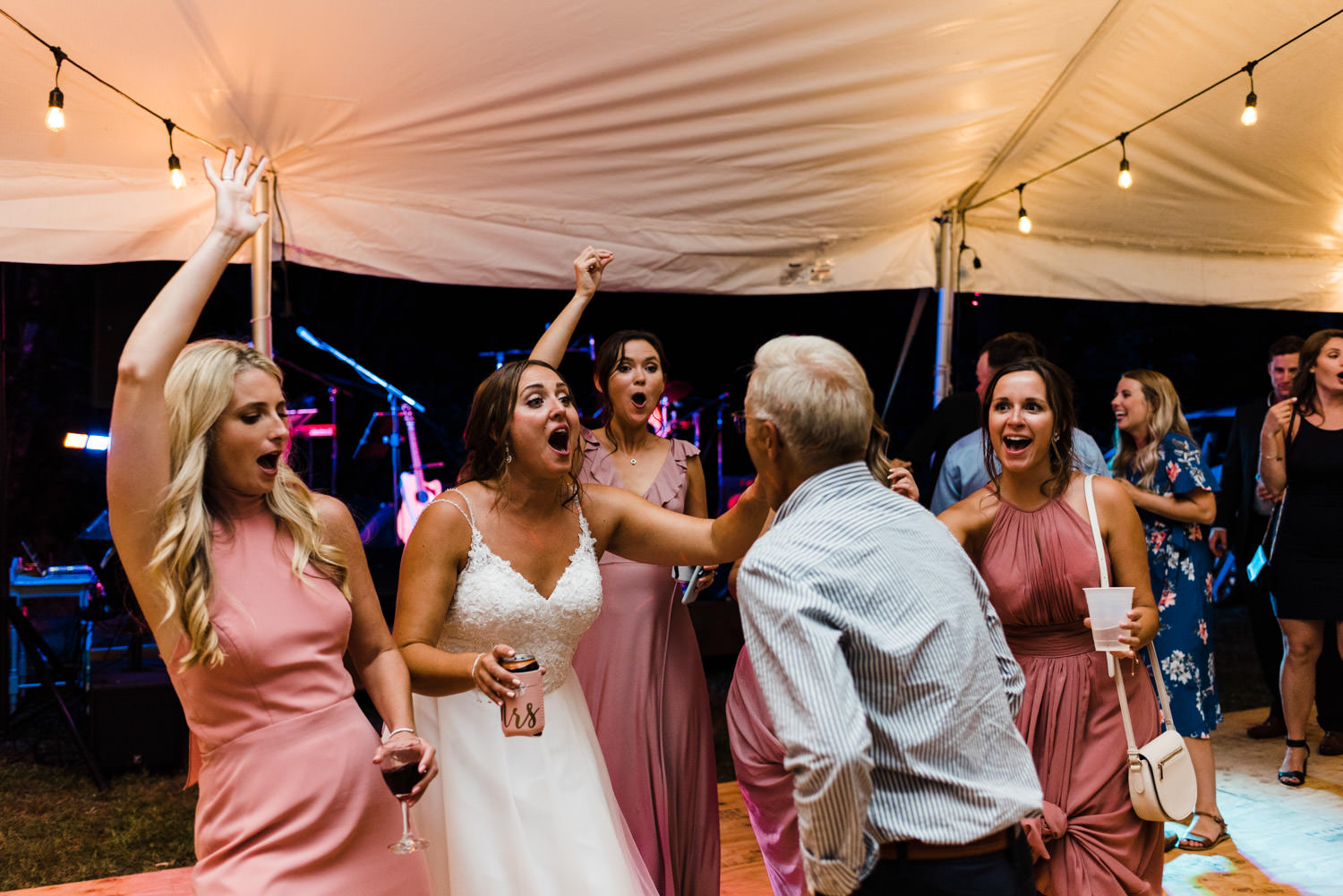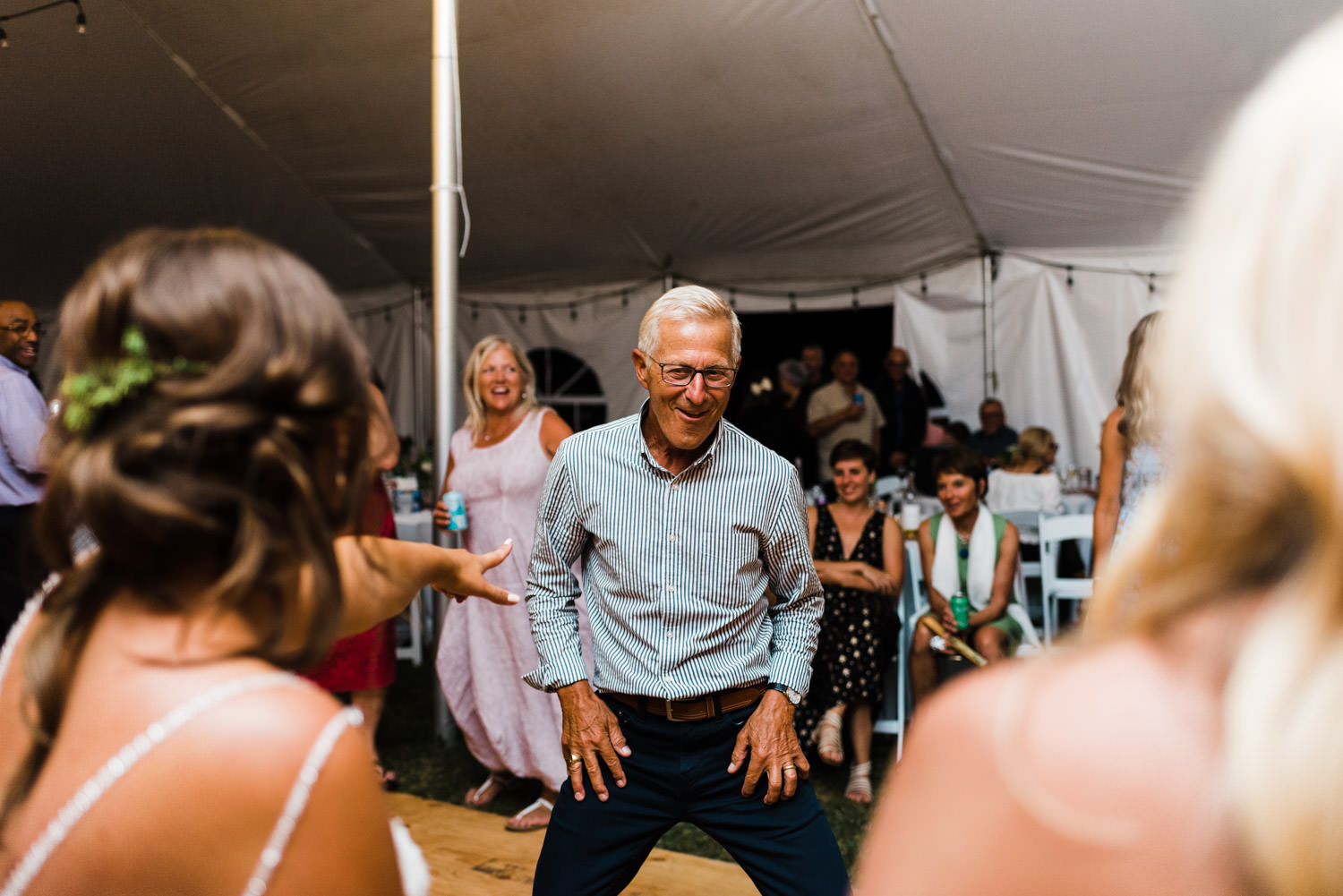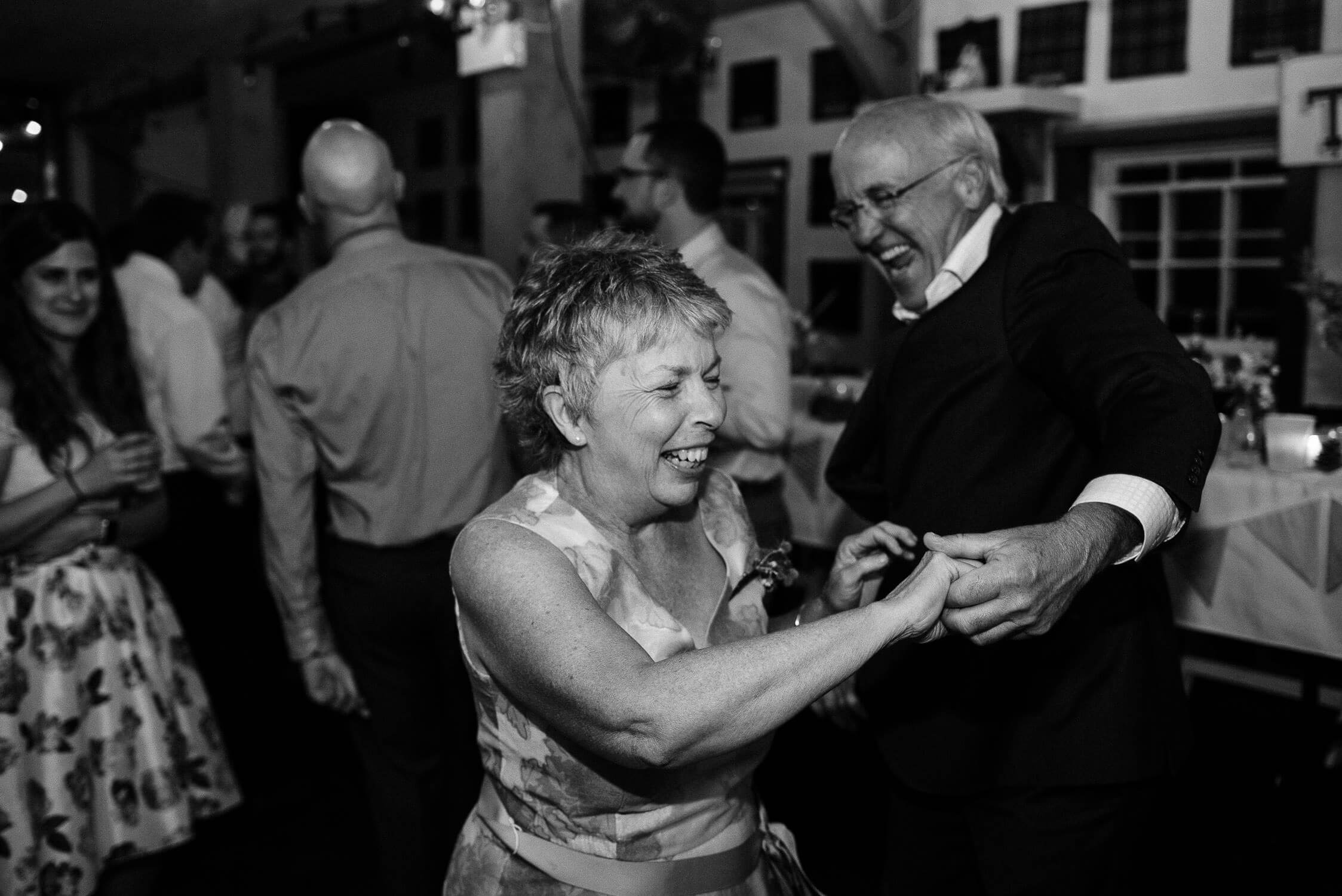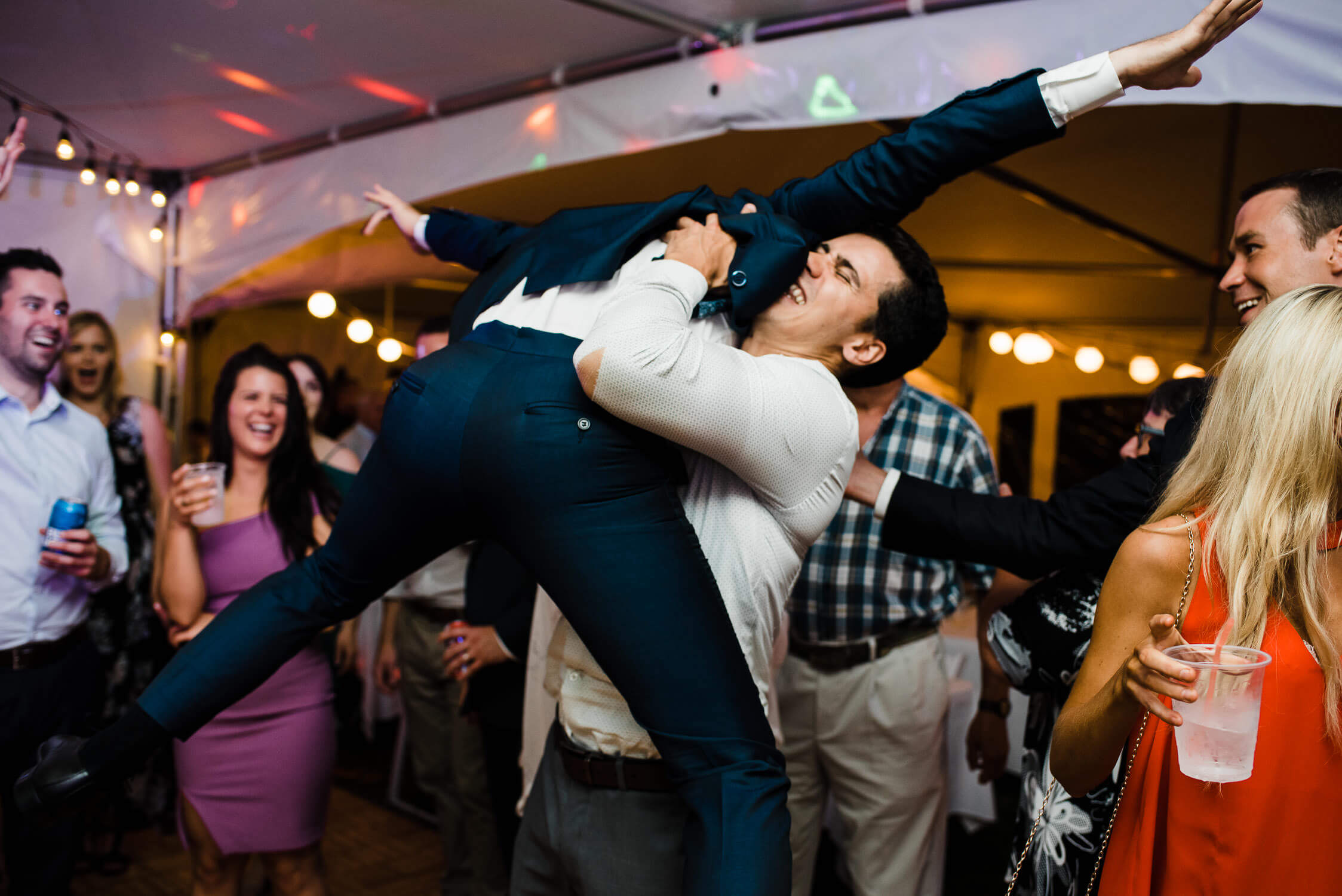 Now that you are familiar with my approach, feel free to send me a note regarding availability!